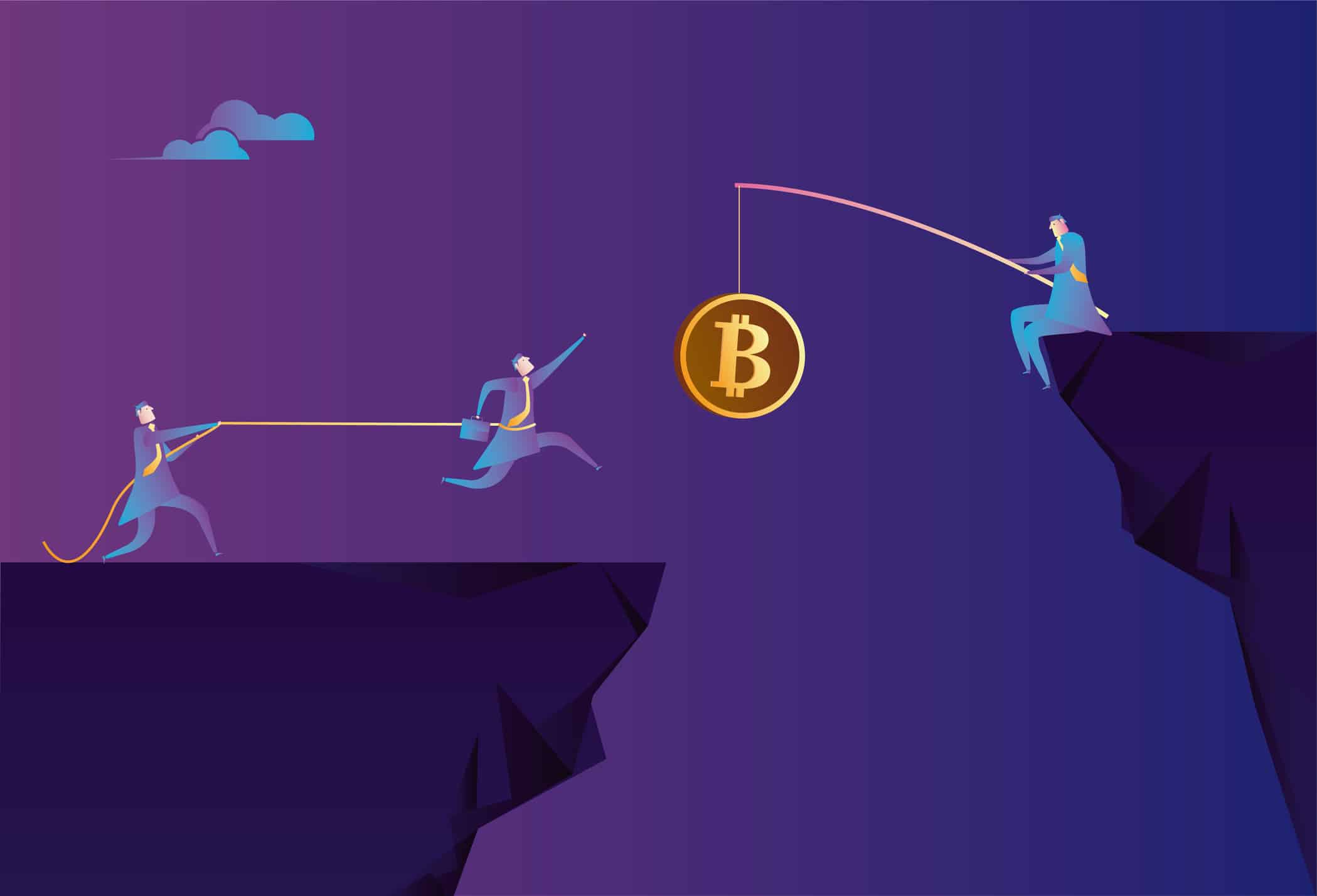 Celebrity crypto scams make it onto HSBC's list of schemes to avoid
Fraud, which involves unwitting celebrities, has been a big theme of 2022
Holiday distractions are cited as reasons many might get caught out
HSBC Bank has published its 12 Scams Of Christmas list to warn clients to be extra vigilant over the holiday period. As the bank points out, "Scammers will be using the distractions of the Christmas period to try and steal your cash. While we all want to have a magical time". Among the romance fraud and parcel delivery scams is the fake celebrity crypto scheme, which has caused so much distress in 2022.

Advice from HSBC is that anyone investing should ensure they fully understand the investment and always research the company before they send money. Also, check it is regulated and authorised by the Financial Conduct Authority. In terms of cryptocurrencies, the advice could be upgraded to point out that all investments in the sector are unregulated.
For those who venture into the crypto sector, the advice from HSBC is that they should not allow anyone else to access their crypto wallet, which brings up the subject of fake celebrity endorsements of investment schemes.
Fake Celebrity Endorsements The Big Fraud Trend of 2022
Fake celebrity endorsements, supposedly by Prince Harry, Meghan Merkle, Ed Sheeran, and Holly Willoughby, are an increasingly common device scammers use to trick their victims.
The idea of Prince Harry endorsing a particular crypto or platform may appear ridiculous, but it is catching people out. The average loss recorded by victims is £11,872, and crypto scams are expected to see an 87% year-on-year increase.
Some of the scams that defraud victims are impressively convincing. On the other hand, the Fake Celebrity scam sits at the other end of the spectrum. Instead, it draws on the degree to which social media has developed such a strong foothold in people's lives and the ploy of suggesting someone with credibility is supposedly endorsing a product.
Some scam operators use fabricated interviews spliced together using clever editing techniques. Others simply post a picture of a celebrity next to their get-rich-quick scheme.
Rather than revelling in the high returns promised by scammers, victims often lose significant amounts of money.
Advice from banks such as HSBC is to always proceed with caution. Do your homework, and thoroughly research any investment scheme before moving money into it, regardless of who is endorsing the product.
If you're wondering how scammers get their hands on victims' cash, then one common practice is to follow up on expressions of interest by phone, email or social media. The scammers offer high returns with little or no risk and a regular diet of high-pressure sales tactics.
Victims are then told to download specialist software to support them when opening cryptocurrency accounts to participate in the investment scheme. The problem is the software can be accessed remotely, meaning a fraudster has full access to the customer's computer.
Once the account is opened and cryptocurrency bought, the fraudster then freezes access. With crypto networks offering anonymity, it doesn't take long for the coins to be transferred to the scammer's account.
Care must be taken at all times, but scammers view Christmas as the peak hunting season. So extra care is needed if a fraudulent scheme isn't going to ruin the holiday period.
Crowdsourcing information about scam brokers can help others avoid falling into the traps set by disreputable brokers, and you can share your experiences here. If you would like to know more about this particular topic or have been scammed by a fraudulent broker, you can also contact us at [email protected]
---
Safest Forex Brokers 2023
Forex Fraud Certified Brokers
CFDs are complex instruments and come with a high risk of losing money rapidly due to leverage. Between 74-89% of retail investor accounts lose money when trading CFDs. You should consider whether you understand how CFDs work and whether you can afford to take the high risk of losing your money.
Stay up to date with the latest Forex scam alerts
Sign up to receive our up-to-date broker reviews, new fraud warnings and special offers direct to your inbox
Stay up to date with the latest Forex scam alerts