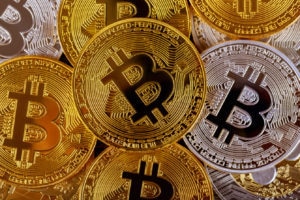 A court in the US state of New York has today issued a significant judgement against a cryptocurrency fraudster who ran a fake firm from a "dusty and grimy" basement.
Patrick K. McDonnell, who ran a firm known variously as CabbageTech or Coin Drop Markets, has been hit with a civil monetary penalty of around $870,000. He will also be required to pay restitution of just over $290,000.
The case has been complex, and it has involved lies told by McDonnell on several different fronts.
Part of the illusion of CabbageTech was largely cosmetic in nature. McDonnell told investors, for example, that the firm had offices in the major New York financial district of Wall Street.
He told them that he was the firm's CTO, or Chief Technology Officer, and that he had an assistant named Michelle.
However, no secretary was employed by the firm and the firm's headquarters were in fact what court records described as a "dusty and grimy" basement in the New York borough of Staten Island, just over the river from Manhattan.
Yet, there was a serious financial side to the fraud which was exposed in court as well.
Traders who invested with CabbageTech would pay up believing that this would gain them access to cryptocurrencies, and that it would also entitle them to high-level trading advice from a group of fictitious advisors who McDonnell claimed work there.
However, the funds were simply diverted away by McDonnell.
Last year, McDonnell said that the website he operated had been accessed fraudulently. He then closed it down entirely, making it impossible for customers to access it any longer.
The case came to trial after charges were levied against him in January of this year. The CFTC charged him with running "a deceptive and fraudulent virtual currency scheme" for the specific purposes of "virtual currency purchases and trading… misappropriated [investor] funds" and "for purported virtual currency trading advice".
McDonnell complicated the proceedings, which took place at the New York Eastern District Court, by not appearing every day.
He also did not have a lawyer, making typical proceedings a little more difficult.
The case is particularly significant, however, because a major American regulator had to work hard to show the court that it had jurisdiction over cryptocurrency.
The case was brought by the Commodity Futures Trading Commission (CFTC), and it had to show the court why it considered cryptocurrencies to fall under its remit.
Court documents reveal that the court considered the CFTC to be an appropriate regulator in this circumstance and that cryptocurrency could be seen as a commodity.
This could well have large ramifications for the future regulation of crypto. At present, there is a raging debate over what legal format most cryptocurrencies take and, consequently, which regulator if any has the power to monitor them.
The cryptocurrency Ripple, for example, is considered by some to have a number of the qualities of a security, but there is little agreement at the moment over what the status of others might be.
---
Olympic Legend Usain Bolt Lost $12m in Savings Scam
24.01.2023
Usain Bolt loses $12m in an alleged investment scam Jamaican officials and the FBI are investigating investment manager Stocks and Securities Ltd Others are feared caught by the scheme Jamaican Olympic sprinter Usain Bolt has had a $12m savings and investment account he set up for his retirement wiped out.
Read more
Phoney Pastors Caught Running $28m Church-Based Ponzi Scheme
17.01.2023
Churchgoers targeted by scammers posing as pastors A total of $28m fraudulently taken from largely immigrant community Promises of 'financial freedom through God' undone by the fact the project was a massive Ponzi scheme Deception, distraction, and abuse of trust are standard tools of fraudsters.
Read more
Safest Forex Brokers 2023
Forex Fraud Certified Brokers
Stay up to date with the latest Forex scam alerts
Sign up to receive our up-to-date broker reviews, new fraud warnings and special offers direct to your inbox
Stay up to date with the latest Forex scam alerts