Like it or not, the world of crypto-currencies has become the "Wild, Wild West", where regulatory oversight is behind the curve, and shady marketing types are making hay while the sun still shines. The chase, however, is on. Fraudsters sense the urgency of their nefarious schemes and are accelerating their attacks, as if a deadline is approaching. Cyber-crooks on their own are fleecing the general public to the tune of $9 million a day, but crypto-currencies, the newest and greatest scam opportunity on the radar screens of security professionals, are attracting a hoard of criminal types to wreak havoc overnight: "An ICO advisory company, the Satis Group, has revealed some pretty eye-opening statistics. 80 percent of all ICOs are scams."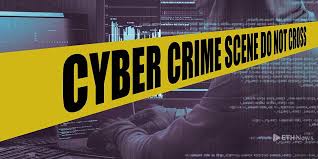 Several industry supporters have questioned the definition used by the Satis Group to arrive at its 80% figure, citing that 90% of all startups fail. Whether you are deliberately scammed or duped by crafty businessmen that fail in their endeavors further down the road seems hardly the issue. All Crypto coins and ICOs (Initial Coin Offerings) are treacherous gambles, where the degree of risk is insanely off the charts, rarely justifying the outrageous claims of potential rewards that these hucksters promise.

One industry insider summed it up best, when he said, "We've all seen the headlines. Dive deeper into the world of digital currency and there's a decidedly seedy layer lurking underneath. We're talking about drug barons and tax evaders, cyber-criminals, and rogue miners. And if that weren't enough, you have to make sure you don't fall victim to ICO scams as well. It pays to remember that there are a lot of bad actors out there intent on separating you from your Ether."
Crypto-currencies have been with us for roughly a decade, but traction in the marketplace did not occur until the past few years when Bitcoin and the notion of blockchain technology gained popularity. In stepped innovative marketing types, and, Voila, ICOs were hatched as an alternative way to raise seed capital without having to traverse traditional capital creation scenarios controlled by venture capitalists. These coins did not quite fit the definition of an investment opportunity, allowing entrepreneurs to skirt SEC compliance regulations, or so they thought. Recent rulings by the courts have empowered SEC officials to enforce investor protection clauses in the law, when it comes to assessing the legality of ICOs going forward, a true setback in the industry.
While there may be legitimate crypto-coins and ICOs out there, most all are regarded as "pump-and-dump" schemes. For the major players, i.e., Bitcoin, Ethereum, Litcoin, and Ripple, each has reached "bubble-enriched" valuations in the past year, only to come crashing down, when gravity finally took hold. Losses on these leaders exceeded 50% in most cases, while lesser-known coins literally crashed and burned. Current estimates are that there are more than one thousand various coin programs in existence today, and many more are waiting patiently on the sidelines for negativity to wane before issuance.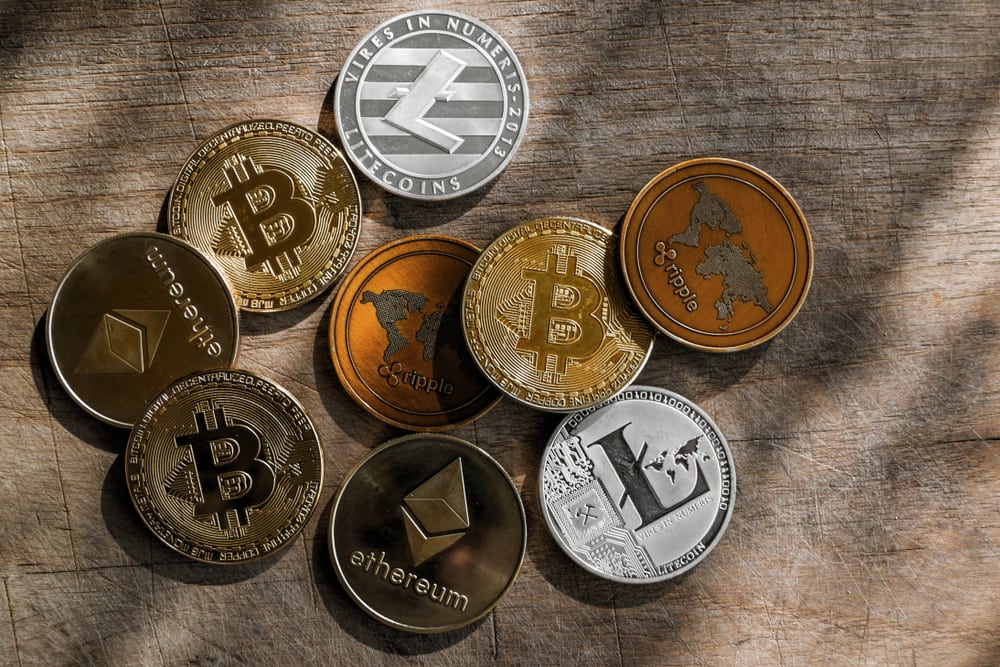 We have often heard that, "The more things change, the more they stay the same." While this maxim may be observed in many other aspects of our lives, it, unfortunately, also pertains to the world of forex fraud, where criminals continually update their favorite con games to perform as well or better in our new Internet Age. Crypto-currency fraud, although steeped in modern terminology and a backdrop of complicated processes no average consumer could ever hope to understand, is nothing more than a glorified "Ponzi" scheme, where greed is the primary element at play. As always: "If it looks too good to be true, it probably is. If it's offering "guaranteed" returns, or asking you to invite a friend, it's potentially a Ponzi scheme. And if returns come back too quickly, or information about the team is thin, it's definitely time to rethink investing. Be careful out there. They don't call it "the Wild West" for nothing."
In a short period of time, finding scams in this arena has been compared to shooting fish in a barrel. You would be hard pressed to find any that are worthy of your consideration. Here then are ten of the most recent attention getters in this genre, noted for their ingenuity, cleverness, or outright ability to separate you from your hard-earned cash:
Bitconnect: In order to buy Bitcoin or any other crypto-coin, you have to go through an exchange that establishes buy/sell prices. Bitconnect was a "twist" on this formula. They would exchange your Bitcoins for their proprietary coin, Bitconnect Coin (BCC), promising outrageous returns in the process. They would also allow you to loan your BCCs out at high rates of interest, as well. Is this one starting to smell? Bitconnect shut down in just one year, just another "Ponzi" hustler in crypto clothing. Lawsuits have been filed, but to what end?
GAW Miners: Exchanges control the "Buy" side of crypto-currency dealings, but "miners" control the supply side, based on strict rules that limit how many new coins may be added to the blockchain. Heavy equipment and utility costs prevail, the reason why GAW duped 10,000 investors to fund its mining plans for Bitcoins. Envisoned mining operations never commenced, but despite "fancy technological jargon and cutting-edge marketing materials," the SEC shut them down and assessed massive penalties and interest;
Centratech: The team behind this scam made one large blunder at the get go. The high-profile marketing for their ICO was noticed by the regulators. They were able to raise $32 million, but, happily for investors, the SEC stepped in before they had a chance to spend any of the loot. Per one account, "The SEC highlighted the "extreme lengths" to which they'd gone to dupe investors. That included fictitious management teams, invented biographies, and paying celebrities to endorse the scam on social media."
Pincoin: There must a multitude of newly wealthy investors in Vietnam and Asia. The Vietnamese crypto-currency firm of Modern Tech was able to raise $660 million from 32,000 investors. In line with the "Ponzi" scheme playbook, the company made early investors happy with high returns and awards for inviting their friends to join. Suspicions arose, however, when returns were paid via a newly minted coin named iFan. The Pincoin team vanished overnight, leaving only an empty office and shoddy website. Techcrunch labeled the caper as "the largest exit scam in recent memory";
HoweyCoins: Do you think it is a bit much for a regulator to create a fake ICO company, in order to educate the public on how easy it is to be scammed by a team of crypto-operators? On a humorous note, it appears that the SEC did just that with HoweyCoins. One reporter noted that, "It came complete with fake social media profiles, zero background info on the team, and promises of daily returns. With wording like "you won't want to miss – act now!", they definitely proved a point."
The Smominru Miner: This ingenious crook deserves recognition, if only due to the cleverness of his idea. Using specialized botnet software, he was able to infect over a half a million computers with his unique malware. When he turned the switch, his network shifted into overdrive mining the Monero crypto-coin. I guess one could say he "crypto-jacked" the desktops. Computer fans kicked into high gear, as did individual electricity bills. Before actual detection, this rogue hacker was able to slip away with $3 million worth of Monero coins.
OneCoin: This company is one of the exceptions. Its team has not disappeared, but that does not mean that it is legitimate. They may preach integrity and transparency, but they are blacklisted in five countries and labeled a Ponzi scheme in India. Italy has assessed fines of €2.5 million, its offices in Bulgaria have been raided, and its servers were seized. OneCoin continues on, but where there is this much smoke and negative press, beware!
Sky Mining: This firm followed the usual pattern, promising high returns and huge referral awards for bringing your friends and family along. Imagine waking up one morning to read the headline, "Sky Mining CEO Absconds With $35-million in Funds." When the deputy chairman of the company advised the press that the CEO left the country with both funds and mining equipment, you can expect to get little, if any, of your capital back. The recalcitrant CEO, Lê Minh Tâm, however, surfaced overseas, claimed he was away due to an illness, and would soon be back to return investor funds. Investors are still waiting.
The Flintstone Group: Hopefully, you did not invest in the MoneyTradeCoin from the Flintstone Group. Indian authorities raided the firm's offices in early June, arresting two people, but the mastermind behind the scam, Amit Lakhanpal, remains at-large. Investment materials promised a luxury lifestyle in the Caribbean after its "soon-to-be-legal" crypto-coin was issued. Founders had made the mistake of fleecing corporate interests out of $250,000 early in the process. These businessmen alerted Mumbai police, and the race was on to shut them down.
Abstractism – A Game Miner: Lastly, we have another scheme by a clever crook, who appears to have followed the Smominru Miner caper above. As one insider put it, "It was only a matter of time before a video game became a shell for crypto mining." Abstractism had become a popular video game, offering simple designs and easy gaming, but "It turns out that the game files invaded user's computers, infected them with the mining software, and leveraged power for mining." The firm mined Monero coins.
Take heed — The "Wolf of Wall Street", Jordan Belfort, who pleaded guilty to money laundering and fraud, has said of crypto-currencies, "It is the biggest scam ever, such a huge gigantic scam that's going to blow up in so many people's faces. It's far worse than anything I was ever doing."
Concluding Remarks
The crypto-currency arena, whether we like it or not, has become a playground for the criminal element in our society, yet the schemes follow storylines of old – personal greed, the desire to get rich quick, complicated processes that promise outrageous returns, and emblazoned crooks that bide their time, but eventually, like those before them, they take the money and run. Investors rarely, if ever, recover any of their capital.
If you have been recently solicited directly or even indirectly by crypto-operators on the Internet, be sure to heed the warnings given herein, and remember that you are your first line of defense when it comes to forex fraud of any kind, especially when it involves crypto-currencies! To be forewarned is to be forearmed!
Read more trading news
---
Safest Forex Brokers 2023
Forex Fraud Certified Brokers
CFDs are complex instruments and come with a high risk of losing money rapidly due to leverage. Between 74-89% of retail investor accounts lose money when trading CFDs. You should consider whether you understand how CFDs work and whether you can afford to take the high risk of losing your money.
Stay up to date with the latest Forex scam alerts
Sign up to receive our up-to-date broker reviews, new fraud warnings and special offers direct to your inbox
Stay up to date with the latest Forex scam alerts