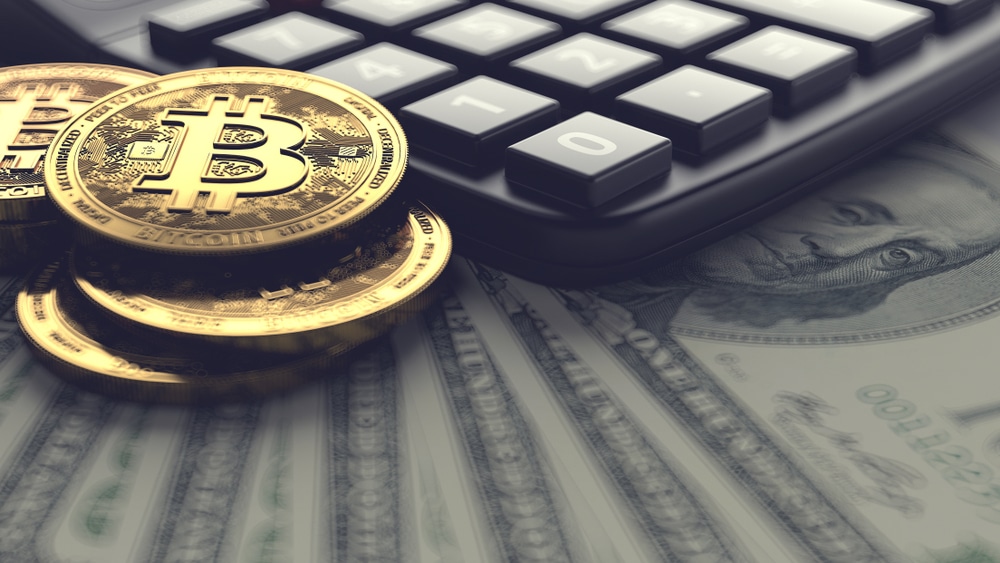 A man from the US who operated a fraudulent cryptocurrency scheme has been charged by a court in New York over accusations that he scammed clients out of more than $7 million US dollars.
Jon Barry Thompson, who operated a crypto escrow firm called Volantis Escrow Platform and another firm called Volantis Market Making, has been hit with charges of wire fraud and commodities fraud.
His firms, which attracted corporate clients, managed to get one firm to send $3 million for the buying of Bitcoin.
Thompson had told representatives of the firm that he possessed the Bitcoin already, and that there was no risk to the company.
However, the cash was not returned, and the company began to get suspicious when no Bitcoin appeared – and why no cash came back to them.
Thompson then allegedly created false accounting statements, and then moved the cash provided by the company to a third party organisation.
A second company went through a similar experience. Volantis was on this occasion sent $4 million, again to buy Bitcoin.
On this occasion, cash was again allegedly transferred to a third party firm – and the company once again did not see the cash returned.
Thompson is 48-years-old, and he is believed to be a resident of Easton in the US state of Pennsylvania.
He faces two counts of fraud, and he could be sentenced to a decade in prison for each charge.
He also faces two counts of wire fraud. Each of these counts comes with a maximum of 20 years in prison, making the total amount of time he could face behind bars 60 years.
However, a judge will make the final decision if Thompson is found guilty.
Prosecutors and attorneys who are working on the case released some strongly-worded statements which explained the allegations against Thompson.
Geoffrey S. Berman, who is the United States Attorney for the Southern District of New York, said "Thompson's reputations were false".
"Jon Thompson induced investors to engage in cryptocurrency transactions through his company, Volantis Market Making, by touting a transaction structure that would eliminate any risk of loss during the purchase", he said.
"As his clients soon realized, however, Thompson's representations were false, and these cryptocurrency investors ultimately lost all of the money they had entrusted with him because of his lies. Whether a transaction involves cryptocurrency, or any other type of currency, commodity or security, this Office is committed to rooting out fraud and protecting the integrity of our markets."
For the New York Field Office of the Federal Bureau of Investigation's (FBI) part, Assistant Director-in-Charge William F. Sweeney Jr. said that Thompson "allegedly preyed on" the ignorance of his clients.
"Thompson allegedly thought no one would ask where their actual money went when they trusted him to invest in Bitcoin", he said.
"Using phrases and terminology that the victim companies didn't understand, he allegedly preyed on their ignorance of the emerging cryptocurrency. Our job at the FBI is to investigate fraud and follow the money wherever it leads."
---
Olympic Legend Usain Bolt Lost $12m in Savings Scam
24.01.2023
Usain Bolt loses $12m in an alleged investment scam Jamaican officials and the FBI are investigating investment manager Stocks and Securities Ltd Others are feared caught by the scheme Jamaican Olympic sprinter Usain Bolt has had a $12m savings and investment account he set up for his retirement wiped out.
Read more
Phoney Pastors Caught Running $28m Church-Based Ponzi Scheme
17.01.2023
Churchgoers targeted by scammers posing as pastors A total of $28m fraudulently taken from largely immigrant community Promises of 'financial freedom through God' undone by the fact the project was a massive Ponzi scheme Deception, distraction, and abuse of trust are standard tools of fraudsters.
Read more
Safest Forex Brokers 2023
Forex Fraud Certified Brokers
Stay up to date with the latest Forex scam alerts
Sign up to receive our up-to-date broker reviews, new fraud warnings and special offers direct to your inbox
Stay up to date with the latest Forex scam alerts