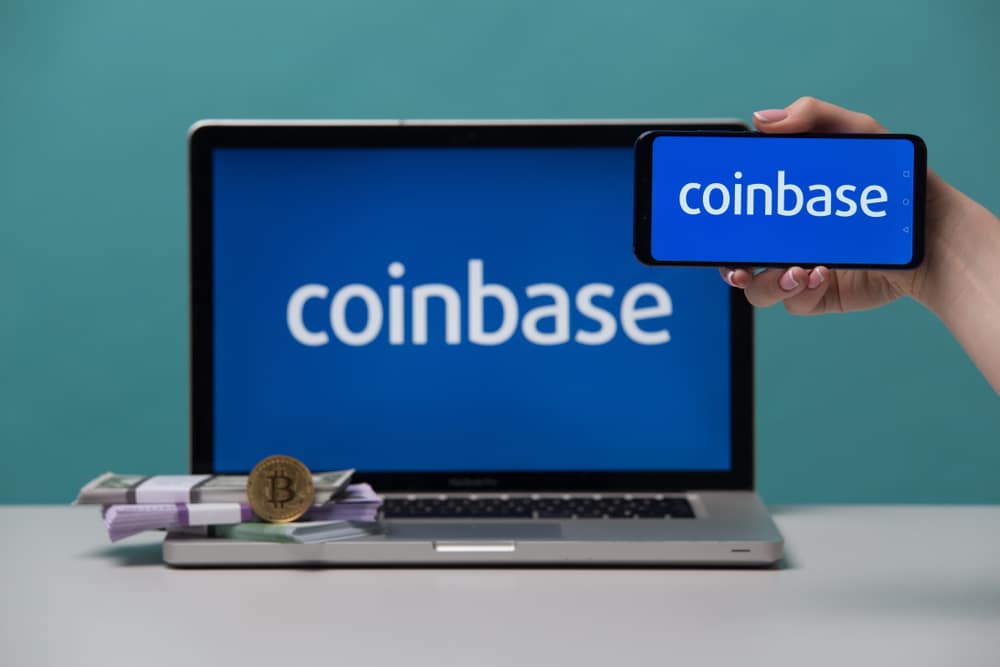 A major crypto exchange in the US has been cleared of allegations relating to alleged fraud.
Coinbase, which is one of the most popular crypto exchanges in the world, had been accused of committing fraud when it setup its Bitcoin Cash offer.
A trader who used the site to trade crypto had brought the case against the firm. Jeffrey Berk said that Coinbase had engaged in fraudulent behaviour by pausing Bitcoin Cash trades after just a couple of minutes of being live back in December of 2017.
Coinbase began offering Bitcoin Cash more than three months after it first entered the market. When it did so, the price of the cryptocurrency skyrocketed, but Coinbase immediately turned off trading.
According to Berk, this constituted fraud by Coinbase. Berk has submitted a number of legal claims against Coinbase, and this was just the most recent.
Some said that Coinbase had engaged in insider trading, and some of the company's senior figures were accused of purchasing large amounts of Bitcoin Cash on the basis that it would rise in value due to their actions at the company.
However, a court in the US has told Berk that his case cannot proceed – at least not in its current format.
US District Judge Vince Chhabria, who operates in the Northern District of California which is based around the tech-heavy city of San Francisco, threw out the case during a ruling yesterday (Tuesday).
He argued that the case brought by Berk did not satisfy him that there had been market manipulation.
He also hinted at a long-running debate over the legal nature of cryptocurrencies, and some confusion over which laws and agencies get to regulate each coin type.
"The plaintiffs identify three potential laws for the 'unlawful' prong: the Commodities Exchange Act, the FinCEN rules, and New York state regulations", he said.
"Even assuming Bitcoin Cash is a commodity subject to the Commodities Exchange Act, the complaint does not sufficiently explain how the launch manipulated the market for Bitcoin Cash or for Bitcoin.
"Nor does it plausibly or coherently describe Coinbase and Armstrong's motive to manipulate the prices", he added.
Two of Coinbase's senior leaders, including its CEO, faced accusations that they had behaved unethically.
Brian Armstrong, the CEO, and David Farmer, the Head of Product, were both in the frame, but the decision appeared to clear them of wrongdoing.
"Moreover, while the factual allegations paint a compelling picture of an incompetent launch by Coinbase, the complaint does not outline a coherent account of fraud by Coinbase, Armstrong, and Farmer", the judge said.
According to industry media, Chhabria did accept that Coinbase's setup of Bitcoin Cash happened too quickly.
However, he also said that this was not necessarily the same as fraud.
"The motion to dismiss the fraud claims is granted. The plaintiffs have not particularly pleaded their reliance on Coinbase's allegedly fraudulent statements", he argued.
It is understood that the next step for the case will be to move to a negligence lawsuit.
---
Olympic Legend Usain Bolt Lost $12m in Savings Scam
24.01.2023
Usain Bolt loses $12m in an alleged investment scam Jamaican officials and the FBI are investigating investment manager Stocks and Securities Ltd Others are feared caught by the scheme Jamaican Olympic sprinter Usain Bolt has had a $12m savings and investment account he set up for his retirement wiped out.
Read more
Phoney Pastors Caught Running $28m Church-Based Ponzi Scheme
17.01.2023
Churchgoers targeted by scammers posing as pastors A total of $28m fraudulently taken from largely immigrant community Promises of 'financial freedom through God' undone by the fact the project was a massive Ponzi scheme Deception, distraction, and abuse of trust are standard tools of fraudsters.
Read more
Safest Forex Brokers 2023
Forex Fraud Certified Brokers
Stay up to date with the latest Forex scam alerts
Sign up to receive our up-to-date broker reviews, new fraud warnings and special offers direct to your inbox
Stay up to date with the latest Forex scam alerts