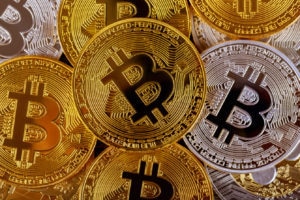 A leading American regulator has issued an extraordinary piece of guidance encouraging men in the country to avoid falling victim to a Bitcoin blackmail threat.
The Federal Trade Commission (FTC), which regulates business practices affecting consumers based in the US, says that one of the latest scams to come to its attention is one that aims to panic men into paying out what in some cases has been a four-figure sum.
In a piece of written advice published on its official blog yesterday on 21 August, the FTC said cryptocurrency scammers were attempting to extort Bitcoin in return for not making information about extra-marital affairs public.
The FTC says that in at least one case a victim received this frightening message: "I know about the secret you are keeping from your wife and everyone else. You can ignore this letter, or pay me a $8,600 confidentiality fee in Bitcoin."
The advice was written by Cristina Miranda, who is from the FTC's Division of Consumer and Business Education.
"Scammers have been sending letters to men, demanding payments using Bitcoin in exchange for keeping quiet about alleged affairs," Miranda said. The letter also explains how to use Bitcoin to make the payment. This is a criminal extortion attempt to separate people from their money."
"If you – or someone you know – gets a letter like this, report it immediately to your local police and the FBI. Threats, intimidation and high-pressure tactics are classic signs of a scam," Miranda wrote.
While the main focus of many of the scams appears to be men who are accused of being unfaithful, responses to the FTC advice revealed that the scammers take different approaches in some cases.
One commenter, Hana, said she had also been approached by such a scammer. She mentioned that she had been on the receiving end of a similar threat regardless of the fact she is female. After confiscating Hana's password, the cyber criminal threatened to generate pornographic content using image of her face unless Hana paid thousands of dollars' worth of Bitcoin.
Another commenter said that in their experience, local law enforcement was not helpful. After receiving two fraudulent emails in the space of one week, local law enforcement was informed but failed to open a report, citing that until a monetary loss transpired there was nothing they could do. However, both the FBI and the FTC noted down the details of the case.
The US is a developed nation with a strong regulatory infrastructure. However, this latest scam is simply one in a long line of issues that the nation has faced when it comes to protecting consumers and investors from cryptocurrency fraud.
Just last week, a major cryptocurrency investor named Michael Terpin hit the headlines after he filed a $224m lawsuit against his mobile network carrier AT&T over a "SIM swap" incident in which he lost a large amount of cryptocurrency.
---
Olympic Legend Usain Bolt Lost $12m in Savings Scam
24.01.2023
Usain Bolt loses $12m in an alleged investment scam Jamaican officials and the FBI are investigating investment manager Stocks and Securities Ltd Others are feared caught by the scheme Jamaican Olympic sprinter Usain Bolt has had a $12m savings and investment account he set up for his retirement wiped out.
Read more
Phoney Pastors Caught Running $28m Church-Based Ponzi Scheme
17.01.2023
Churchgoers targeted by scammers posing as pastors A total of $28m fraudulently taken from largely immigrant community Promises of 'financial freedom through God' undone by the fact the project was a massive Ponzi scheme Deception, distraction, and abuse of trust are standard tools of fraudsters.
Read more
Safest Forex Brokers 2023
Forex Fraud Certified Brokers
Stay up to date with the latest Forex scam alerts
Sign up to receive our up-to-date broker reviews, new fraud warnings and special offers direct to your inbox
Stay up to date with the latest Forex scam alerts