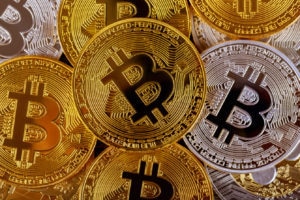 A police force in Canada has expressed concern over the use of cryptocurrency ATMs by scammers intent on ripping off consumers.
According to police officers in the city of Edmonton in Alberta, scammers who might previously have attempted to extort money through other hard to trace payment methods – such as gift cards – are now turning to crypto ATMs instead.

Payments which are extracted from a crypto ATM are often difficult to pin down because of the decentralised administration of blockchain-based systems, as well as the conversion from one type of currency to another.
Often, scams of this variety see fraudsters posing as officials from a tax office or other authority, and using the character as a way to pressure victims into making a transaction at a crypto ATM – and then paying the scammer the proceeds.
In official figures published by the Edmonton Police Force, during the period between January 1st, 2017 and February 26th, 2018 the equivalent of $243,134.00 in Bitcoin was lost in the area in and around Edmonton alone thanks to this scam.
According to Constable Tuyen Nguyen of the Edmonton Police Service's cybercrimes investigation unit, there has been a marked change in approach from the fraudsters.
"What has evolved is the method of payment demanded by fraudsters", he said.
"While gift cards were once the preferred payment of choice, fraudsters are now increasingly demanding payment in other forms such as bitcoin and e-transfers", he added.
The Edmonton Police Force publishes guidance online which aims to inform citizens how to avoid this sort of scam, which is sometimes known as the Canada Revenue Agency (CRA) scam.
"The CRA scam is an example of a tax scam that targets Canadians by email and phone", the guidance notes.
"The CRA scam has reported several different payment methods including iTunes gift cards, Steam cards (gaming gift card) and Bitcoin*."
According to the guidance, there are several major differences between authentic CRA outreach and scam outreach. The CRA will never "use nasty language or threaten you…ask for credit card information or for payments by prepaid credit cards…[or] ask for your personal information by email or text".
This kind of crypto fraud has become increasingly common in Canada in recent years. One potential future consequence, however, could be a misplaced lack of trust in crypto ATMs.
Constable Kyle Pepper clarified that the owners of cryptocurrency ATM machines weren't to blame, but rather that the developments were a consequence of the wider cryptocurrency system.
"After the money has been transferred, we can't freeze the funds that are in the machine because it's already been converted", he said.
"It's nothing to do with the owners of the machines [crypto ATMs], it's just the way cryptocurrency works. It's unfortunate. There's been a lot of people that have lost a lot of money."
Those who believed they may have fallen victim to a crypto scam like this in Edmonton can contact the police at 780-423-4567. The Canadian Anti-Fraud Centre can also help.
---
Safest Forex Brokers 2023
Forex Fraud Certified Brokers
CFDs are complex instruments and come with a high risk of losing money rapidly due to leverage. Between 74-89% of retail investor accounts lose money when trading CFDs. You should consider whether you understand how CFDs work and whether you can afford to take the high risk of losing your money.
Stay up to date with the latest Forex scam alerts
Sign up to receive our up-to-date broker reviews, new fraud warnings and special offers direct to your inbox
Stay up to date with the latest Forex scam alerts