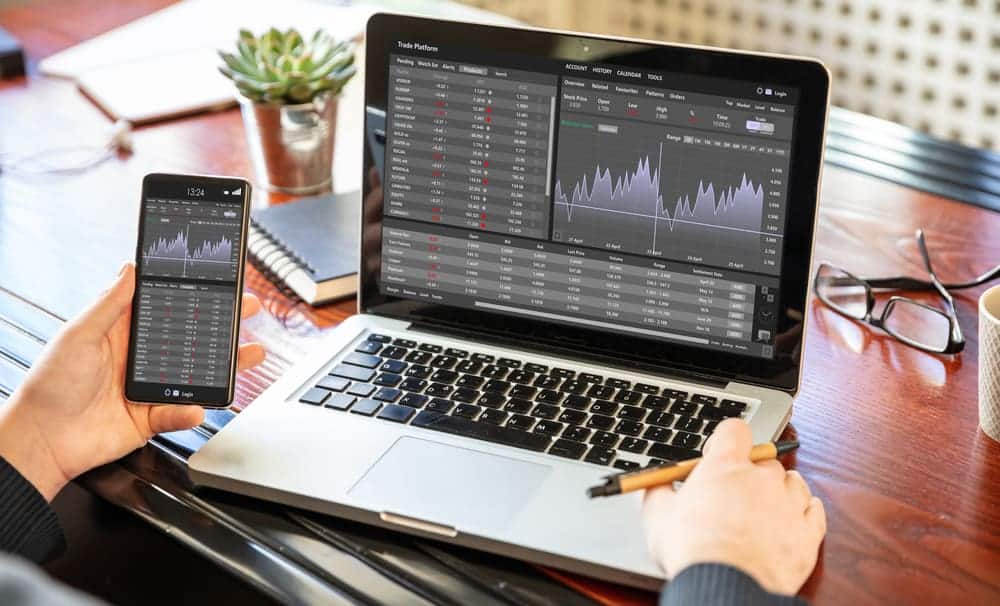 One of the oldest tricks in the book used by scammers is to lure newbie traders to sites that appear to be legit broker platforms. Scammers lure unsuspecting clients to fake platforms and steal their money by offering a mix of copied text and imagery and fraudulent page addresses.

The FCA has provided a market update to help traders stay on the right side of the line. The tier-1 financial authority estimates that in 2020 approximately £78m was stolen by cloned operations. Trading the financial markets is risky enough, so it's worth heeding the advice of the FCA and seasoned traders.

Source: FCA
How to Spot Scam Brokers
The FCA reported that in April 2020, there was a 29% increase in cloning activity from the month before. Here are some of the red flags to look out for.
It's Not Only Beginners Who Get Caught Out by Cloned Firms
An important thing to note is that experienced, as well as novice traders, are at risk. Approximately 75% of investors surveyed by the regulator said they felt confident they could spot a scam. The problem is that 77% admitted they did not know or were unsure what a 'clone investment firm' was. Those numbers indicate a lack of due diligence when selecting a broker is causing problems.
It's Complicated – Scammers Use of Legit Materials of Bona Fide Brokers
If a scam operation manages to obtain an email address of a target, they are likely to send legitimate and scam broker links to that email account. That builds confidence as the reader will click through to genuine reports. It's only the account set-up link that is fraudulent for a scammer to have a new user wire funds directly to them.
Nothing is Beyond Them
As cloners aim to mimic a genuine site as much as possible, it will come as little surprise that even the data used to carry out due diligence on firms can be abused. In the FCA's survey, 38% of those asked said they'd use the FRN system to double-check a firm's status. The Firm Reference Number (FRN) is a unique identifier provided to real companies authorised by the FCA. These are displayed on the home page of legitimate sites, and unsurprisingly cloned firms also show them, even though that is a breach of the law.
Tips on Finding a Trusted Broker
Keeping track of scam brokers is a full-on task, and constant vigilance is required. It can, however, avoid you losing all your funds to a fraudulent operation.
Use the Warning Lists of Bad Brokers
Some regulators provide directories of bad brokers, and the Warning List of Firms provided by the FCA can be found here. We at Forex Fraud also provide a directory of scam brokers. Anyone thinking of setting up an account would do well to check here to see if they are listed. Neither the FCA nor Forex Fraud has a comprehensive list of every fraudulent broker, but studying the lists provided is a step in the right direction for those looking to trade with a trusted broker. The Forex Fraud list of Brokers to Avoid is primarily driven by feedback from members of the trading community. If you have a terrible broker experience to share, please help us by visiting this part of our site that allows you to Complain About a Broker.

Source: FCA
Be Vigilant and Keep Up to Date
Keeping up with market events is an essential part of becoming a successful trader. However, constant monitoring of the operational side of the process also needs to be kept in mind. The recent announcement by the FCA that the popular site Plus 500 has been the victim of a cloning attack is an example of what to look out for. The cloned site offered an email address like the genuine one and a contact telephone number in this instance.
---
86% of retail investor accounts lose money when trading CFDs with this provider. You should consider whether you can afford to take the high risk of losing your money.
---
Check the URLs
The FCA advises that potential new users of a broker verify the identity of an authorised firm by calling the firm back on the switchboard number given on the Financial Services Register. It's possible at this stage to double-check the website URL to make sure the web address being used is genuine.
An alternative way of making sure you head to a legit site rather than a cloned one is to use the links found on the page of Trusted Brokers that have been reviewed by Forex Fraud. These links take you directly to a legitimate platform. The journey to a safe broker takes you through pages of additional information designed to help you establish the pros and cons of different brokers.
Final Thoughts
Legitimate brokers have to invest a significant amount of time and money in gaining regulatory approval. There are also ongoing costs associated with providing reports to the regulator, so the fact that a firm has gained approval is a sign it can be trusted. Given the effort taken by brokers, it is fair that those thinking of trading also engage in some due diligence checks to help keep their funds safe. It is true that it's sometimes not easy to swerve the scam brokers, but there are some basic steps to follow.
Cross-referencing the FCA's Financial Services Register, a public record of authorised (legit) firms, can help steer investors away from scam brokers. The fact that 38% of those considering setting up an account would go through this process is promising, but it's only a start, and the target for the industry should be 100%. The most important point to note is that even if 100% cross-referenced to the Register, scammers still have room to operate. The web address URL is the crucial determinant of whether a user heads to a safe site or a corrupt one. If in doubt, once you've made your mind up about which broker to use, follow a link from this page to head to the legitimate site and avoid the risk of losing your money to a clone.
Crowdsourcing information about scam brokers can help others avoid falling into the traps set by disreputable brokers, and you can share your experiences here. If you want to know more about this particular topic or have been scammed by a fraudulent broker, you can also contact us at [email protected]
---
Safest Forex Brokers 2023
Forex Fraud Certified Brokers
CFDs are complex instruments and come with a high risk of losing money rapidly due to leverage. Between 74-89% of retail investor accounts lose money when trading CFDs. You should consider whether you understand how CFDs work and whether you can afford to take the high risk of losing your money.
Stay up to date with the latest Forex scam alerts
Sign up to receive our up-to-date broker reviews, new fraud warnings and special offers direct to your inbox
Stay up to date with the latest Forex scam alerts