Summer is a time when the inhabitants of the Northern Hemisphere tend to slow down, lay back, and enjoy leisure moments, whether basking under the Sun or attaching themselves to the latest social media craze. Unfortunately, it is also a time when the criminal element of our society sharpens its tools of the trade and branches out to fleece its newest scam targets across the globe. As much as we might like to think that we are immune to these summer con games, the truth of the matter is that the tentacles of fraud are touching every nook and cranny of the human experience.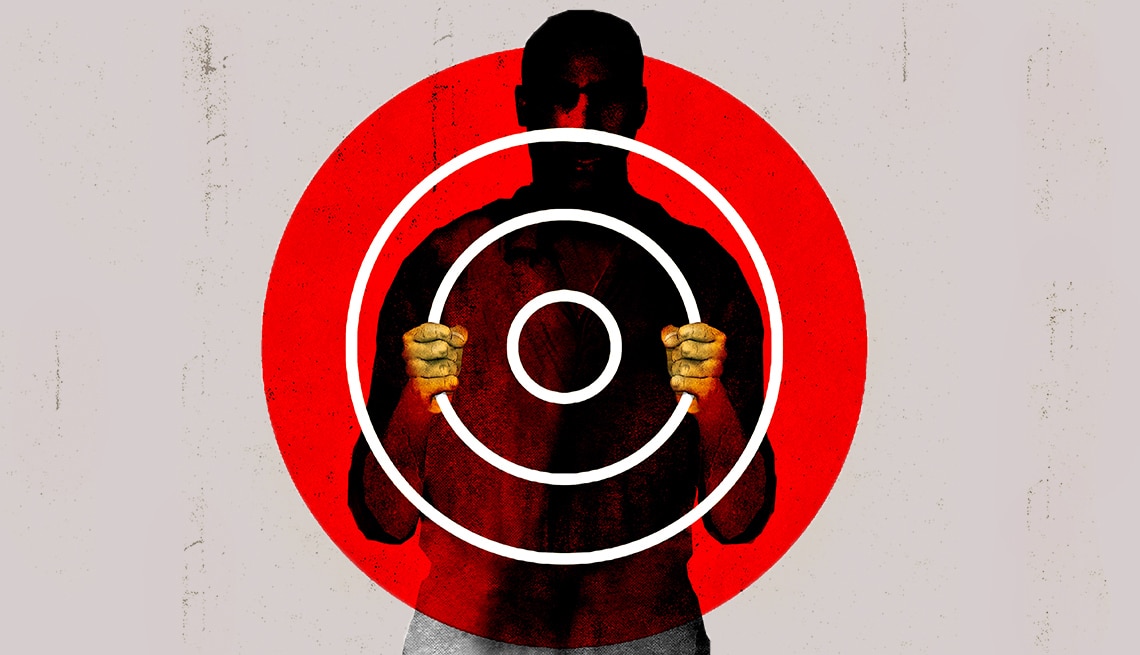 Whereas the favoured victim of these exploits had typically been older generations, in our "New Normal" just about everyone is a target these days. Yes, crooks have expanded their market reach, so to speak. The profile of their targets has shifted to match the spread of technological change far and wide. Consider for the moment the following quote on this topic:

"If you think you aren't at risk of being scammed, then you're likely at risk of being a victim." Anyone can be caught in a financial scam, but some people are in greater peril than others. The most vulnerable people are not those most people would expect, especially the potential targets themselves. People think of the stereotypical financial fraud victim as a frail elderly person living alone who probably has reduced cognitive functions. Research done in the last few years indicates fraud victims are far from that stereotype. The research presents both a profile of those most likely to be scammed and also the times when each of us is most vulnerable."
The last point made in the above quote is compelling – today's conman is pinpointing his targets by using a vulnerability screen, not necessarily an age related one. Organised crime understands that to expand its market share, so to speak, it must innovate and modify its approach. Market development research on their part suggests that vulnerability is the most easily leveraged variable, if they wish to grow their business at a higher rate. Technology is now the weapon of choice for expanding target horizons.
Like it or not, a new vein of vulnerability has been discovered, namely within our modern cyber-world, more specifically social media. A major shift in victim profiles has already taken place in this venue. A new report actually reveals that, "Millennials are more likely to lose money to fraud, a fact that should alarm cyber-security professionals. 40% of adults age 20-29 lost money to fraud, while only 18% of adults over the age of 70 did so, challenging the narrative of older adults falling victim to scams."
How do you protect yourself from these crooks and avoid scams? Awareness is always the first step, but maintaining a skeptical attitude whenever solicited for any type of proposition is step Number Two. In the paragraphs to follow, we will provide an update of research pertaining to demographic shifts in victim profiles, point out two key areas where treading lightly is highly recommended, and finish by suggesting a few fraud avoidance tips. Remember – To be forewarned is to be forearmed!
What is the research that reveals a shift in scam victim demographics?
The Internet has been the greatest innovative tool to hit humankind in several decades, but, unfortunately, along with the benefits, we have also had to accept a few downsides, as well. Our new digital age has become a breeding ground for fraud, scams, and confidence tricks, due primarily to the anonymity provided by the web and the ease at which we hand over our trust to our cyber connections.
For example, "Microsoft found that older adults are more likely to fall for a phone scam, but the money lies in fooling younger people using the Internet, since banner ads are now a more popular choice than phone calls. As the generation that spends more of its time in front of screens, younger adults will naturally become the most dominant targets. Comfort, familiarity, and a bit of know-how breed complacency, which is the enemy of a good cyber-security posture."
The Federal Trade Commission (FTC) recently issued its annual report of consumer complaints, in which they claimed that 40% of younger adults fall victim to scams, while only 18% of seniors over age 70 fell into the same category. This revelation does challenge what has been conventional wisdom for quite some time, but online vulnerability has skyrocketed, especially for young professionals that would never think that they could ever fall victim to the criminal's siren call. The FTC did clarify that, "While seniors lose more money on average when successfully scammed, it seems that they're simply not falling for tricks as often as people assume."
The newer FTC data, however, confirmed what Microsoft had previously discovered in late 2016. Microsoft found that, "Half of adults between the ages of 18 and 34 fell for online tech support scams, while only 17% of those over 55 did." The conclusion from various studies is unmistakable: "Younger adults are more likely to lose money to a tech support scam, and self-reported tech-savvy people are more likely to become the victim of phishing and identity theft."
Tech support scams are the latest hot item on the Internet.
If you heard that one particular activity area had grown by 86% during 2017, would you want to get in on the action? In this case, it had to do with tech support scams. The U.S. Internet Crime Complaint Center recently reported that it had received over 11,000 complaints about this type of scam in 2017, a full 86% increase over similar data in 2016.
What is this type of scam? According to the experts: "Broadly, we're talking about cons where someone will contact you claiming to be a technical support specialist, perhaps from Microsoft or another well-known tech firm. Your computer has a serious problem, they might say—before supposedly guiding you through the process of how to fix it, which almost invariably involves giving the scammer access to your machine. More recently, fraudsters have switched to claiming to be from law enforcement agencies, or from customer support teams. The bottom line is usually the same though: You're going to be in trouble if you don't act fast, so install something I tell you to, or give me access to one of your accounts."
Crooks in this genre have also learned to vary their approach method by using a combination of emails, phone calls, and social media exchanges. Coming at you from many angles increases their probability for success. You also need to be aware that, "These types of miss-directions can even happen as you browse the web, through poisoned pop-up advertising or deceitful, SEO-optimized advertising. It might be that just as you're searching for problems on your computer, you come up with links to shady operators who are intent on making your problems a lot worse."
According to Microsoft, "It received more than 150,000 reports of tech scams last year alone – sometimes phishing scams – but scammers also often display fake error pop-up messages on websites you visit that try to trick you into calling a technical support hotline. Don't. Microsoft says it will never put up a phone number in an error or warning message." If you are being solicited or asked to install software, let your conscience be your guide. If it feels suspicious, walk the other way!
What other venues have been deemed highly vulnerable?
Once again, our digital age has spawned many offspring, some highly beneficial and some not. Two prominent arenas that you would be well advised to keep your skeptical cap firmly in place are social media and dating websites. In both cases, we are yearning to connect online with another human being, whether to share opinions and insights or to find that long lost soul mate. The next time you dip your toe into these ponds, you might want to remember these words of warning:
Social Media: From the Better Business Bureau: "Scammers will hack into a user's Facebook account, or create a profile that mirrors a real user, stealing photos and personal information. The scammer will often pose as a friend or family member. Beware of "pay-a-fee-upfront" schemes. Facebook scammers are also trying to trick users into giving up personal information."
Dating Websites: According to the FBI, romance scams are on the rise, and these shameless grifts cost consumers more money than other kind of Internet fraud. Estimates suggest that 50% of active accounts are fraudulent, and half of those impersonate the military. Sad stories abound, the hook to get you to send money to your new love interest. Resist temptation!
Fraud avoidance tips: Modify these susceptible behavioural patterns.
Security professionals warn us that, "In every minute of every day, 244 new cyber threats are launched on average. These threats include malware that steals passwords and allows your smartphone or computer to be hacked, ransomware that forces you to pay to have a device unlocked, and phishing attempts to steal your identity. Today's online scams are effective because they've got a new focus: leveraging some of our most admirable human traits to make us fall for fraud." Awareness of your own behavior traits can save the day. Here are three pointers:
"Industriousness: Knowing you're a diligent worker, scammers send out most malware-containing emails and mobile scams early in the business day, when you're busiest or most distracted. The flow spikes right around lunchtime. Slow down. Think before you click on a link. Be especially vigilant on Thursdays, peak day for malicious emails.
Curiosity: Your thirst for knowledge could end up filling the pockets of fraudsters. They use your interest in celebrity deaths, news events and freebies to get your attention. Be wary of incoming solicitations. The more sensational a claim, the more likely it's a scam.
Geniality: It's great to share things about yourself, but not online. Scammers routinely monitor social media accounts. In newer schemes, they use what you write on Facebook and Twitter to create personalized "spear-phishing" emails or to deliver malware. Be discreet with what you reveal on social media."
Concluding Remarks
According to Ryan Kalember of cyber-security company Proofpoint, "Cyber-criminals have shifted their focus from exploiting vulnerable technology to targeting humans." If you think you aren't at risk of being scammed, then you're likely at risk of being a victim. Crooks are now targeting the young, as well as the old, with their latest tools of the trade.
Take note, and be prepared! Don't become a victim!
---
Safest Forex Brokers 2023
Forex Fraud Certified Brokers
CFDs are complex instruments and come with a high risk of losing money rapidly due to leverage. Between 74-89% of retail investor accounts lose money when trading CFDs. You should consider whether you understand how CFDs work and whether you can afford to take the high risk of losing your money.
Stay up to date with the latest Forex scam alerts
Sign up to receive our up-to-date broker reviews, new fraud warnings and special offers direct to your inbox
Stay up to date with the latest Forex scam alerts