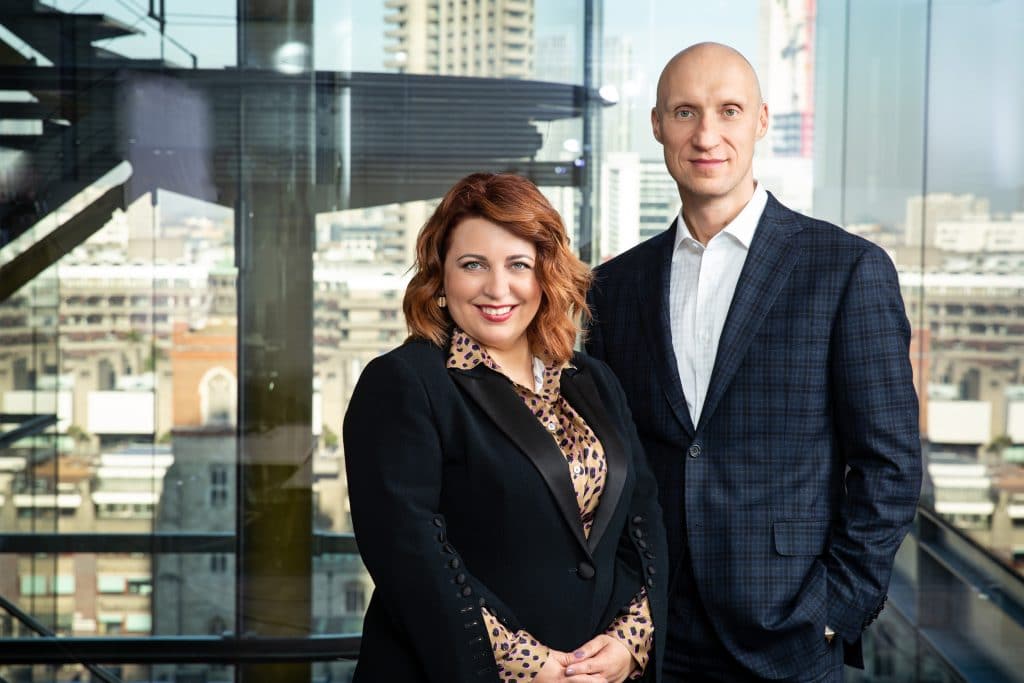 The new identity reflects the Group's next phase of fintech evolution and expanded purpose: to give millennials in emerging markets the 'Freedom to Succeed'
The Group has unveiled its new logo, tagline and launched a new website https://group.exinity.com/
Olga Rybalkina is appointed Exinity Group's Chief Executive Officer
Entrepreneur Andrey Dashin announced the launch of Exinity Group today, the 23rd of June 2020. The Group will encompass the various retail businesses owned by Dashin. They include Alpari International, ForexTime (FXTM) and its new soon-to-come retail offering under the Exinity name.
The new identity reflects the Group's expanded purpose – to empower millennials in emerging markets with the 'Freedom to Succeed' by enabling them to manage their personal wealth effectively.
Andrey Dashin, Founder of Exinity, called the new chapter in the Group's evolution "an important milestone driving our business to further innovate, grow and expand globally to better serve current and new customers. Considering millennials will soon be the global economy's dominant force, particularly across emerging markets, we see huge potential in providing them with greater access to financial markets. Exinity's vision is to address the needs of this new generation, building on our more than 20-year legacy in trading and investing serving over three million clients across 180 countries."
The Group has unveiled its new logo, launched the Exinity corporate website (https://group.exinity.com/) and added new roles to its senior management line-up as it continues to expand its business worldwide.
Olga Rybalkina, Co-founder of FXTM, has been appointed Chief Executive Officer of the Exinity Group. In this role, Rybalkina will actively lead the organisation in pursuit of its ambition to help a new generation become confident, empowered investors.
Exinity intends to launch an innovative new mobile trading and investing app in early 2021 that will allow its customers to build their investment portfolios across a wide range of asset classes on both a cash and leveraged basis.
About Exinity Group
The Exinity Group is a new global wealth management organisation/company backed by over 20 years of experience in trading and investment. The Group has various retail businesses including Alpari International, ForexTime (FXTM) and the new retail offering under the same name, Exinity. Our story goes back to the first days of online Forex trading with the founding of the Alpari Group in 1998. A pioneer of the Metatrader platform, Alpari expanded rapidly in the world's emerging markets and was joined in 2011 by our sister brand, FXTM. Together, both brands have established a strong global presence in online trading, serving over three million clients in 180 countries from regulated centres across four continents. Exinity, our new wealth management service, sits alongside our established forex trading brands and AcruPay, our new money transfer and payments service.
---
Olympic Legend Usain Bolt Lost $12m in Savings Scam
24.01.2023
Usain Bolt loses $12m in an alleged investment scam Jamaican officials and the FBI are investigating investment manager Stocks and Securities Ltd Others are feared caught by the scheme Jamaican Olympic sprinter Usain Bolt has had a $12m savings and investment account he set up for his retirement wiped out.
Read more
Phoney Pastors Caught Running $28m Church-Based Ponzi Scheme
17.01.2023
Churchgoers targeted by scammers posing as pastors A total of $28m fraudulently taken from largely immigrant community Promises of 'financial freedom through God' undone by the fact the project was a massive Ponzi scheme Deception, distraction, and abuse of trust are standard tools of fraudsters.
Read more
Safest Forex Brokers 2023
Forex Fraud Certified Brokers
Stay up to date with the latest Forex scam alerts
Sign up to receive our up-to-date broker reviews, new fraud warnings and special offers direct to your inbox
Stay up to date with the latest Forex scam alerts