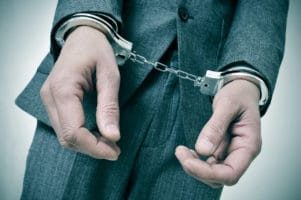 A regulator in the US has launched court proceedings against a man who is alleged to have scammed over 140 people in a foreign exchange trading scheme.
The Commodity Futures Trading Commission (CFTC) organised an enforcement action to place a preliminary injunction against Kelvin O. Ramirez, who is from the city of Houston in Texas.
Allegedly, Ramirez told over 140 people that he had a sum equivalent to millions of US dollars under his active management, while, in fact, he had no such figure.
According to the CFTC, there is no evidence that he traded at all.
Ramirez also stands accused of running away with the money given to him by the clients who trusted him.
Specifically, he has been charged with the misappropriation of customer funds, fraud and breaking regulations pertaining to an off-change foreign currency scheme.
Ramirez has also had his assets frozen.
The alleged crimes cover a wide scope, and in a statement, the CFTC outlined some of the allegations.
Some of them were related to training and charges for signals services, which are tools used by forex traders to make market decisions.
He was allegedly found to have been "fraudulently soliciting [clients] to (1) invest in commodity pools that purportedly trade in forex, (2) trade forex through accounts managed by Ramirez, and (3) subscribe to his forex trading education and signals service, then misappropriating the funds provided to him for these purposes."
As is now common in cases such as this, there was a strong online marketing element to the alleged scam – featuring social media websites, alleged "misrepresentations" and more.
"Ramirez allegedly lured his clients primarily through social media — including Instagram, WhatsApp, and similar platforms", said the CFTC.
"Among other alleged misrepresentations, Ramirez's solicitations touted his hundreds of thousands of dollars in weekly forex trading profits; a lavish lifestyle funded through his profits; his growing multi-million dollar personal bank balance; and a managed forex trading pool with millions of dollars in assets under management."
The CFTC also accuses Ramirez of failing to stick to his compliance obligations by not registering as a Commodity Pool Operator and Commodity Trading Advisor.
In a move which is also all too common in cases of alleged foreign exchange fraud, he also apparently claimed that the interest paid to clients on the investment would be handsome – but that this never materialised.
"Ramirez's solicitations allegedly promised his clients return of their principal plus extravagant profits paid periodically during the investment term with virtually no warning of the risk associated with trading", the CFTC said.
In the statement, CFTC's Director of Enforcement James McDonald issued a warning to customers.
"This case shows the CFTC's continued commitment to rooting out fraud in our markets, whether it flows through traditional avenues or new ones, like the social-media based scheme alleged here", he said.
"As social media becomes more prevalent, we caution customers to perform appropriate due diligence regarding any investment solicitations they receive over those platforms."
---
Olympic Legend Usain Bolt Lost $12m in Savings Scam
24.01.2023
Usain Bolt loses $12m in an alleged investment scam Jamaican officials and the FBI are investigating investment manager Stocks and Securities Ltd Others are feared caught by the scheme Jamaican Olympic sprinter Usain Bolt has had a $12m savings and investment account he set up for his retirement wiped out.
Read more
Phoney Pastors Caught Running $28m Church-Based Ponzi Scheme
17.01.2023
Churchgoers targeted by scammers posing as pastors A total of $28m fraudulently taken from largely immigrant community Promises of 'financial freedom through God' undone by the fact the project was a massive Ponzi scheme Deception, distraction, and abuse of trust are standard tools of fraudsters.
Read more
Safest Forex Brokers 2023
Forex Fraud Certified Brokers
Stay up to date with the latest Forex scam alerts
Sign up to receive our up-to-date broker reviews, new fraud warnings and special offers direct to your inbox
Stay up to date with the latest Forex scam alerts