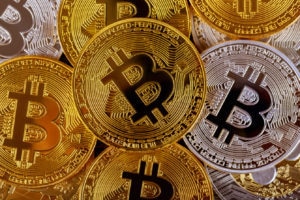 A group of defendants who stand accused of carrying out a virtual currency fraud by making false claims about their product's value have asked a US court for more time.
Those behind the My Big Coin (or MBC) scheme have asked the court for several additional months to respond to the Commodity Futures Trading Commission's (CFTC) allegations.

In fact, they have asked for the case to be extended until 3rd June 2019 on the grounds that the CFTC's demands for documentation have been large and extensive.
According to industry media, the defendants – which include a man named Randall Crater, who owned the firm, as well as several others – say that the CFTC has "served voluminous written discovery requests to the defendants ranging from interrogatories, requests for production of documents, and requests for admissions, and additional time is needed to sort out the requests, communicate with the various defendants to properly respond while avoiding duplication of the tens of thousands of documents produced in the investigation".
Lawyers for the defence have also said that Crater is suffering from health problems which prevent him from participating fully and on time.
"Randall Crater has serious pre-existing health conditions that have impeded his ability to render timely assistance to legal counsel", they said.
The defendants stand accused of a number of fraudulent behaviours.
They allegedly misled customers by saying that their cryptocurrency could be moved between several different wallets and that it could be uniquely and separately identified.
The defendants also supposedly told traders that the currency could be spent in lots of different places around the world and that it was supported by millions of US dollars' worth of gold.
The name "My Big Coin", meanwhile, is accused by some of sounding too much like "Bitcoin", the world's most famous cryptocurrency.
Those behind MBC have made other attempts on technical grounds to adjust the case in their favour recently.
Last month, for example, they challenged the case on the grounds that cryptocurrencies may not actually be commodities under the Commodities Exchange Act.
However, Judge Rya W. Zobel from the Massachusetts District Court disagreed and ruled that they were indeed covered by the law.
According to the judge, the law covers "all other goods and articles…and all services rights and interests…in which contracts for future delivery are presently or in the future dealt in".
The CFTC first brought the case against Crater of East Hampton, New York, My Big Coin and the other defendants back in January of this year.
At the time, a CFTC leader issued a warning to those in the virtual currency field to take care when making investments.
"As this case shows, the CFTC is actively policing the virtual currency markets and will vigorously enforce the anti-fraud provisions of the Commodity Exchange Act", said Director of Enforcement James McDonald.
"In addition to harming customers, fraud in connection with virtual currencies inhibits potentially market-enhancing developments in this area. We caution potential virtual currency customers, once again, that they should engage in appropriate diligence before purchasing virtual currencies."
---
Safest Forex Brokers 2023
Forex Fraud Certified Brokers
CFDs are complex instruments and come with a high risk of losing money rapidly due to leverage. Between 74-89% of retail investor accounts lose money when trading CFDs. You should consider whether you understand how CFDs work and whether you can afford to take the high risk of losing your money.
Stay up to date with the latest Forex scam alerts
Sign up to receive our up-to-date broker reviews, new fraud warnings and special offers direct to your inbox
Stay up to date with the latest Forex scam alerts