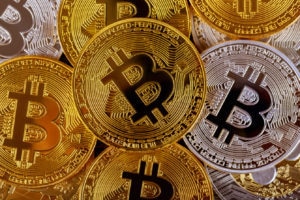 Crypto investors in the European island nation of Malta have been warned to avoid a scam believed to currently be targeting residents of the country.
Advertisements which claim that leading high profile figures, including film stars, have endorsed particular crypto products have begun to feature in Facebook news feeds.
These adverts claim that Bitcoin-related investments can lead to riches. They and the associated landing pages use some of the common hallmarks of crypto fraud such as large, colourful buttons, and calls to action for potential investors to "sign up to the Bitcoin revolution". Investors are then required to make a minimum investment of €250 in order to get started.
The website that has been developed as part of the alleged scam is very celebrity-focused. According to local news outlet Malta Today, this site includes photos from the One Breakfast programme as well as supposed quotations from famous people.
The content on the fake website is credited to someone named Anton Sacco – a noticeably Maltese-sounding name. It is unclear who Anton Sacco is, or what their actual connection to the scheme is.
Some of those who are named in the adverts have hit back at the claims and gone to great lengths to demonstrate that they are not linked to the adverts.
Davide Tucci, an actor, is one of them. The untrue adverts about him state that he accrued well over €2 million as a result of Bitcoin investments following a bankruptcy.
He has now gone to the Cyber Crime Unit to complain, and he also released a statement in which he describes the activity as "disgusting".
"Allegations of bankruptcy are serious. I have worked so hard over the last few years to build a name and a career for myself as an actor, and for my name and image to be used by such scammers is utterly disgusting", he wrote on his own Facebook page.
The Maltese government has also waded into the issue. In a statement, it claimed that "untruthful facts" had been spread as part of the scams.
"The stories not only have fraudulent intentions, but also try to cast a shadow by reporting untruthful facts", it said.
Police have also spoken out about the issue.
In a statement, the police said that while investigations into the posts were ongoing, the most likely scenario was that "some form of pecuniary benefit" was the ultimate aim.
"Most of the time investigations are initiated after someone has drawn the Police's attention to such issues through a formal report. There have been instances where the report was lodged by the person being impersonated."
"Although one cannot identify the ultimate objective of such posts prior to the successful conclusion of investigations, it is most likely that the persons behind such fake profiles/pages are aiming for some form of pecuniary benefit", it added.
Malta, which is officially bilingual in Maltese and English, has a crypto scene of its own. It has, however, been forced to deal with more and more fraud cases in recent years – with the Cyber Crime Unit claiming there was a rise of almost 200 fraud-related cases in the first three quarters of 2018 compared to that period the year before.
---
Olympic Legend Usain Bolt Lost $12m in Savings Scam
24.01.2023
Usain Bolt loses $12m in an alleged investment scam Jamaican officials and the FBI are investigating investment manager Stocks and Securities Ltd Others are feared caught by the scheme Jamaican Olympic sprinter Usain Bolt has had a $12m savings and investment account he set up for his retirement wiped out.
Read more
Phoney Pastors Caught Running $28m Church-Based Ponzi Scheme
17.01.2023
Churchgoers targeted by scammers posing as pastors A total of $28m fraudulently taken from largely immigrant community Promises of 'financial freedom through God' undone by the fact the project was a massive Ponzi scheme Deception, distraction, and abuse of trust are standard tools of fraudsters.
Read more
Safest Forex Brokers 2023
Forex Fraud Certified Brokers
Stay up to date with the latest Forex scam alerts
Sign up to receive our up-to-date broker reviews, new fraud warnings and special offers direct to your inbox
Stay up to date with the latest Forex scam alerts