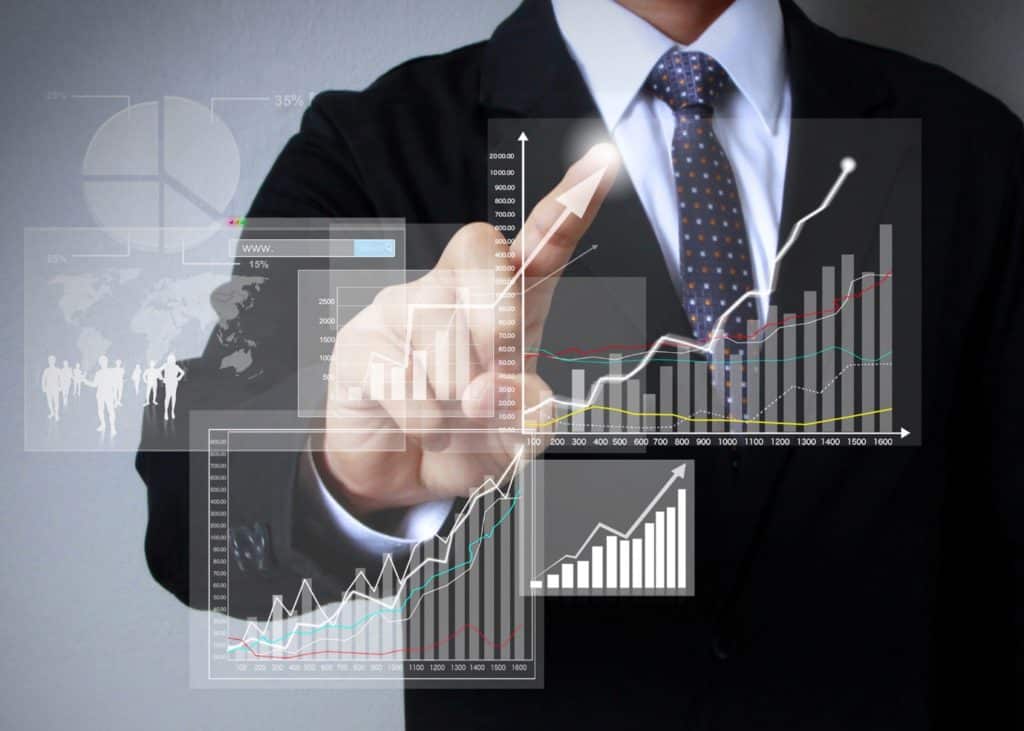 There was a time, not long ago, when the words 'financial markets' painted a picture of suited men huddled over desks and phones intently watching black and white screens. Fast forward two decades, and there has been an exponential leap into the technological era. These days, the financial markets are accessible from the comfort of your home using almost any device, including a smartphone. They are also available to anyone who wants to trade and learn the craft. Even novice traders and those with limited time can trade, thanks to innovations like copy trading.
What is Copy Trading?
Newer traders who are wondering how to make money copy trading need to understand the concept fully. Copy trading is a way of investing that allows traders to copy the trading activities of other, more experienced and successful traders, thus maximising their chance of success. Some trading platforms allow you to automate this to set your account to follow and copy a particular trader. Every time that trader opens a position, the action will automatically be copied to your portfolio. As a new trader, if you can find a trader who makes mostly profitable trades, you can simply set your account to copy them.
Copy trading aims to profit from other people's good decisions. It is important to remember that nothing is guaranteed in the trading world. Even the most experienced traders can make mistakes, and you can still make losses, even if you are copy trading.
While most traders think of copy trading as an automated way of trading, it can also be done manually, meaning that a trader you're following will announce their positions. It's up to you whether you follow their lead or not. Automated systems can be set up in various ways, but essentially if you automate your copy trading, it means that anything another trader does instantly applies to your account.
Copy trading means that anyone with a basic understanding of the financial markets and forex trading can access trading opportunities without spending years familiarising themselves with the market. Copy trading also provides potential opportunities for those who lack time to follow every market twist and turn.
Is Copy Trading Profitable?
At this point, you may be wondering, "is copy trading profitable?" and possibly "Why doesn't everyone do it?" While copy trading can be profitable, there are various pros and cons involved, and it certainly won't suit everyone. From a distance, it would appear that copy trading provides a blissful win-win solution to all parties involved, but traders who believe that to be the case often encounter problems. While copying top investors can be profitable, it will always depend on their strategy, trading aims and risk appetite, which may be very different from your own.
It is particularly important to consider different risk profiles. An experienced trader with a large trading budget may have a different appetite for risk than you. They can afford to take a few big hits as long as a decent number of trades made end up being profitable. While copy trading allows you to share all the potential rewards, you also share all the risks. So, choose your trader to copy carefully.
The most important part of forex trading is understanding the risks involved. Leverage, not setting a stop loss or take profit order, or overestimating the movement of a currency, are some of the significant mistakes that eventually lead traders to lose capital. As an investor in copy trading, you are not responsible for actual trading, but it is vital to remember that even the best forex traders experience losses. Monitoring the progress of your account and knowing when the right time is to withdraw your investment is crucial. Blindly following others if you have no real knowledge of the market means you could overstretch yourself and risk too much of your capital. The most successful traders out there may be taking risks that just don't make sense for you.
It is also important to remember that copy trading is not free. When you copy trade forex pairs, you pay to do so. You follow a suitable forex trader, and your positions automatically mirror theirs. Still, you pay the price for this convenience, usually in the form of paying an agreed percentage on any profitable trades.
How to Get Started With Copy Trading
The best way to start with copy trading forex is to use a platform specialising in it. Some of the top brokers in this area include eToro and FXTM, both of which offer user-friendly copy trading platforms easily accessed by traders who sign up for a broker account with them. Brokers that provide copy trading programs and software will also often offer video tutorials and other training resources to help you learn more about copy trading forex and all the various issues to be considered.
FXTM's copy trading program, FXTM Invest, provides a complete breakdown to people looking to invest at every stage of the process. Investors can search for the ideal forex partner through the broker's Strategy Manager ranking page, where suitable traders are ranked based on their overall profitability. The investor can then get more detailed information on the account through the Strategy Manager's page; you will find details of risk level, commission, days active, and average wins/losses are all publicly displayed. Once you have invested in a Strategy Manager, you will be able to monitor the progress of their account at any given time, and you are provided with a detailed statement of the trades that took place over the last 30-days.
Be Wary of Brokers Offering Large Bonuses
Some copy trading brokers may offer bonuses when a new client signs up, but these offers should be treated with extreme caution. They are designed to entice new traders to invest large sums of money: often more than they can afford. Remember, there is never any guarantee that you will make consistently profitable trades, even with copy trading, so you may also lose more money than you can afford.
Regulatory bodies ban forex trading bonuses in the US, UK and EU as they are considered unethical, but some international and offshore brokers still offer them. These bonuses almost always come with unrealistic requirements that prevent you from cashing out. The larger the bonus, the more difficult it is likely to be to meet the requirements to cash out. We suggest you avoid forex trading bonus offers altogether. If you are interested in one, read the terms and conditions carefully and fully understand how to claim your bonus. Be particularly wary of large bonuses and remember that, as with anything else in the trading and investment world, if it sounds too good to be true, it probably is.
The Safest Copy Trading Brokers
Broker
Features
Min Deposit
EURUSD Spread
Your capital is at risk

US Clients: No

Regulated : Yes

– Regulated by FCA, CySEC, FSCA, IFSC and FSC
– Over 1M Registered Accounts
– More than 250 Trading Instruments
– MT4, MT5 and Web Trader Platforms
– No dealing desk
– Crypto-trading only avail. for Exinity Limited.

$10
ECN 0.1, Standard 1.6
77% of CFD traders lose

US Clients: Yes (eToro USA)

Regulated : Yes

Social Trading Platform
FCA & CySEC Regulated
Minimum Deposit $200
Demo Account
Copy Trading
2000+ Instruments

$200
from 1

Sign Up

77% of retail investor accounts lose money when trading CFDs with this provider. You should consider whether you understand how CFDs work, and whether you can afford to take the high risk of losing your money.

Your capital is at risk

US Clients: No

Regulated : Yes

– 40% New Member Bonus
– MIFID, ASIC, FSA & FSCA regulated
– Free Online Trading Coach

$100
Fixed

Sign Up

Europe* CFDs are complex instruments and come with a high risk of losing money rapidly due to leverage. 79% of retail investor accounts lose money when trading CFDs with this provider. You should consider whether you understand how CFDs work and whether you can afford to take the high risk of losing your money.

Between 74-89 % of retail investor accounts lose money when trading CFDs

US Clients: No

Regulated : Yes

FCA, CySEC, DFSA, BaFIN, SCB, CMA & ASIC Authorized and Regulated
24 Hour Support
Negative Balance Protection

$200
NDD 0.09 / Standard 0.69

Sign Up

Between 74-89 % of retail investor accounts lose money when trading CFDs
Conclusion
Copy trading forex remains a viable means of earning potential profits, but only if used with full knowledge of the pros, cons, risks and requirements. If you are considering copy trading, use a reliable, regulated broker, and choose the traders you will copy very carefully. In particular, be aware that the risk profile of a successful trader might be very different from your own and remember that there are no guarantees when you copy trade forex. Significant losses are still possible, especially if you use too much leverage or blindly copy a trader with a substantial risk appetite.