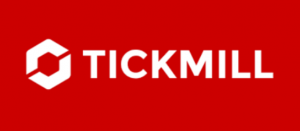 Tickmill continues to grow from strength to strength by offering traders just what they need to be successful in the markets.
This secure framework acts as a base for some of lowest cost trading in the market with trade execution backed up by some very impressive behind the scenes infrastructure designed to offer the best access to the financial markets.
Read the full review of Tickmill
ForexFraud.com does not recommend
Tradingcrypto
. To see our recommended brokers
click here
.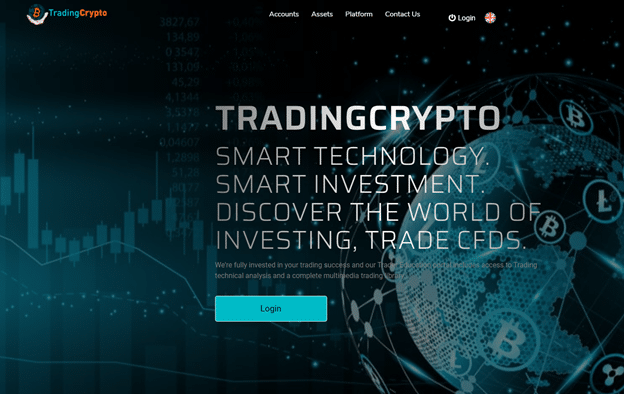 Expert Summary
Tradingcrypto is a CFD broker mainly focused on providing access to professional crypto trading services, while at the same time covering several other leading asset classes, including Forex, Commodities, Indices, and Shares.
Backed by smart technology and advanced security conditions, tradingcryp.com is a place where secure and transparent trading services are provided. The brand collaborates only with high-ranking international banking institutions, striving to make the trading experience both pleasant and lucrative for customers.
With Tradingcrypto, traders can discover the world of investing by trading CFDs with competitive trading costs and an optimized platform, tailored to face harsh and volatile conditions in the financial markets. This is a global trading brand, that aims to reach retail traders in various countries around the world.
The trading offer assembled by the broker is in line with the financial market developments over the past year. Cryptocurrencies are leading assets and thus there are tens of different crypto instruments covered. On top of that, traders can diversify with shares and indices, as well as commodities and FX.
Unique Features Available at Tradingcrypto
Competitive crypto trading services
Considering it covers 80+ cryptocurrencies ranging from large to small altcoins, tradingcryp.com is one of the few brands that has managed to reach a high level of competitiveness. It moved even further by diversifying its asset coverage with FX, shares, indices, and commodities, to make sure that its large customer base can find the right assets to trade, depending on the changing market conditions.
5 different account types
Traders wanting to register for an account can choose between Green, Premium, Platinum, Executive, and Presidential account. Tradingcrypto offers online chat support, access to all trading platforms and online education, daily market news, and variable spreads starting at 0.1 pips for all customers, regardless of the account type chosen.
Safe and secure trading software
The Tradingcrypto Web Platform is designed to support multiple markets and fast execution. On top of that, the brand also provides a mobile trading app, that allows for trading on the go.
Professional customer service
Since the Tradingcrypto team consists of account managers, analysts, and skilled developers, the user benefits from reliable customer service via live chat, phone, or email.
Legal & Compliance procedures are in place and will apply based on the size of each trading account. Accounts over $5k will need to comply with all KYC requirements and provide proof of ID, proof of address, and in case a deposit has been made using a credit/debit card, even a proof of payment.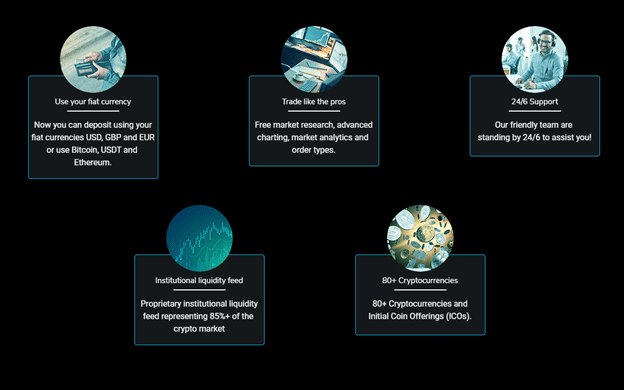 Tradingcrypto Software
At tradingcryp.com traders can enjoy the safety and security of a Fintech environment specifically crafted by a team with over 25 years of trading experience. The Web Platform integrates professional trading tools and cutting-edge technologies, all required by retail traders to face the financial market hurdles.
Thanks to the Tradingcrypto's responsive web and mobile application platforms, you can make sure trading on the go is granted, whenever you need it. Full account management can be done from mobile, including signing up or the KYC registration process.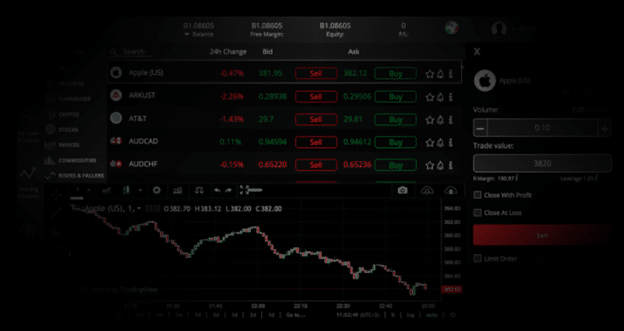 Tradingcrypto Deposits and Withdrawals
Deposits using fiat currencies such as USD, GBP, and EUR are accepted at Tradingcrypto, as well as those denominated in Bitcoin, USDT, or Ethereum. The company accepts fiat deposits using credit/debit cards or wire transfers, both payment methods that continue to be heavily trusted in the industry.
Withdrawals will be made via the same method used for the deposit. In this case, traders need to pass the KYC verification before proceeding with a withdrawal. Also, they need to keep in mind the minimum withdrawal amounts for each method and the fees involved.
Beginner Trader Support
To support traders throughout their daily operations, Tradingcrypto is offering daily market updates, personal analysts, access to weekly webinars, eBooks, and other resources part of its online trading academy. By upgrading their accounts, traders will unlock new educational features, all designed to improve their knowledge of the markets. There is also a professional customer support service available 24/6 for anybody wanting to ask anything about the services provided.
Is Tradingcrypto Safe to Use?
One of the main priorities of Tradingcrypto is to ensure the safety of client's funds. In doing so, the broker offers the safest trading conditions, where transparency and the strictest security measures are put in place day in and day out. At the same time, since it works with reputable international banks, customer funds are held in segregated accounts.
The Tradingcrypto software has been tailored for the cryptocurrency market, able to face increased volatility for a prolonged period. Ultimately, since this is a CFD broker, traders are safe from any asset-holding risk, able to profit from both bullish and bearish markets, without buying the underlying instruments.
All of this information suggests that Tradingcrypto is safe to use and compliant with some of the latest trading standards that apply to international brokerage houses.
Pros and Cons
Transparent and secure services
80+ cryptocurrencies covered
User-friendly trading software
EFTs and bonds CFDs are not covered
Customer support available in English only
Other Services
Alongside the professional trading services, Tradingcrypto is a place where customers can enhance their knowledge. As a result, depending on the account type chosen, they can get access to:
Daily market updates
Weekly webinars
eBooks
full trading academy
analyst training
Tradingcrypto Review Conclusion
There are numerous benefits when trading CFDs with Tradingcrypto, especially if it comes down to cryptocurrencies. Since it is focused mainly on the crypto market, its customers have the unique opportunity to get involved and take advantage of price movements, while at the same time, diversify with other leading asset classes.
Tradincrypto advocates for full transparency and a customer-centric approach, which is why it is now among the most trusted brands in the online trading industry.
Please be advised that certain products and/or multiplier levels may not be available for traders from EEA countries due to legal restrictions.
---
---