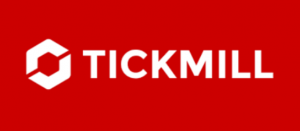 Tickmill continues to grow from strength to strength by offering traders just what they need to be successful in the markets.
This secure framework acts as a base for some of lowest cost trading in the market with trade execution backed up by some very impressive behind the scenes infrastructure designed to offer the best access to the financial markets.
Read the full review of Tickmill
ForexFraud.com does not recommend
Global TradeATF
. To see our recommended brokers
click here
.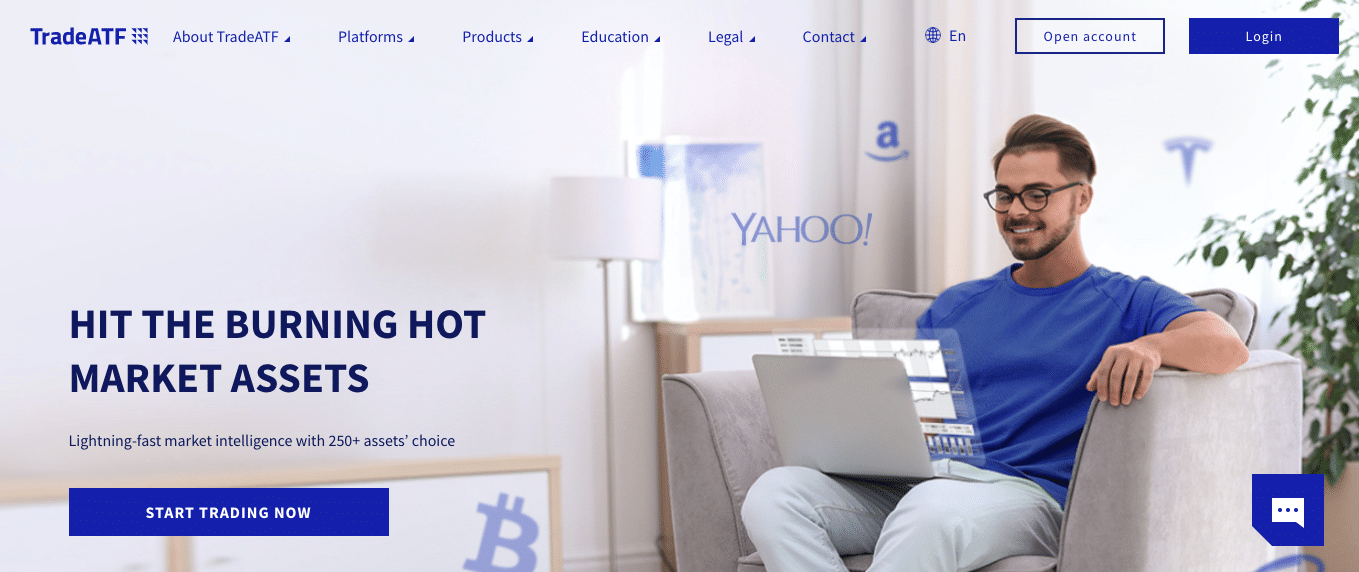 Expert viewpoint
Global TradeATF is a reliable broker regulated by the Belize International Financial Services Commission (IFSC). This dependable and honest trading platform offers secure cryptocurrency exchanges and stockbroking. Global TradeATF is comparable to other common trading platforms including Saxo Bank, Oanda, IG, and XTB in the services it provides.
This website is easy to navigate for the familiar and inexperienced user. Some of its professional features (such as customisable timelines) take some getting used to for absolute beginners. One of the major reasons Global TradeATF is an excellent choice for many traders is the diversity of trading instruments it provides. This includes cryptocurrencies, commodities, ETFs, CFDs, major currency pairs, minor currency pairs, and exotic currency pairs. IG, a similar platform, has comparable features but less diverse trading instruments.
Global TradeATF registration is both easy and convenient. Depending on where you live, registering may require ID and proof of address, but this process usually takes no more than 24-48 hours. This platform currently does not provide services to people living in the US.
Global TradeATF offers both instantaneous and traditional exchanges. Instant exchanges are convenient for all users, and have the same transaction fee of 4% as traditional exchanges. Through instant trade services, trading is made fast and convenient for all currencies and shares. The traditional process can take up to 48 hours, but with this service you can enjoy instant trading today.
In addition to these features, Global TradeATF allows clients to buy cryptocurrencies and stocks with debit and credit cards. Global TradeATF's process to purchase assets is straightforward and safe. Many other common platforms such as IG do not allow customers to purchase cryptocurrencies through this method.
Cryptocurrency traders using TradeATF have access to margin trading with a multiplier of up to 1:500 with a professional account. This is higher than most top exchange platforms, including IG at 1:200, Oanda at 50:1, and Saxo Bank at 1:200.
This enhanced leverage system, whereby you can increase your portion size up to 500 times, is highly recommended for experienced traders due to its increase of returns, but is also extremely risky in terms of loss. Global TradeATF also allows clients to choose smaller leverage ratios less than 1:500 ranging down to 1:30 in accordance with their comfort level.
GlobalTradeATF offers MT4 (Meta Trading 4) and WebTrader online trading software. This platform currently provides online web-trader, desktop app, and mobile services. This web-trader is accessible through all major browsers, and moreover, the web-trader service is verified secure to use.
MT4 is currently the most popular Forex trading program, and the fact that this platform supports popular, easy-to-use software makes it an excellent choice for anyone from beginner to expert to use. In addition to this, Global TradeATF provides great educational resources including comprehensive training seminars tailored for all skill levels to supplement your experience.
Broker summary
Global TradeATF is a relatively new brokerage company that provides cryptocurrency exchange, margin trading services, and stock exchange services. It emerged on the financial market in early 2018 with the mission to ease the trading experience for millions of people, and since then, it has served thousands of satisfied customers. Global TradeATF had a strong start-up period and has since expanded to offer a wider range of trading assets. The quick growth of this company and the security this platform provides has attracted thousands of first-time and returning customers since Global TradeATF was founded.
For this Global TradeATF review to be complete, the four unique strengths of Global TradeATF must be discussed. These are 0% commission withdrawals, comprehensive training and seminars, spreads as low as 0.03, and new professional accounts. These are only a few of the many features discussed in this Global TradeATF broker review that are supported by this platform.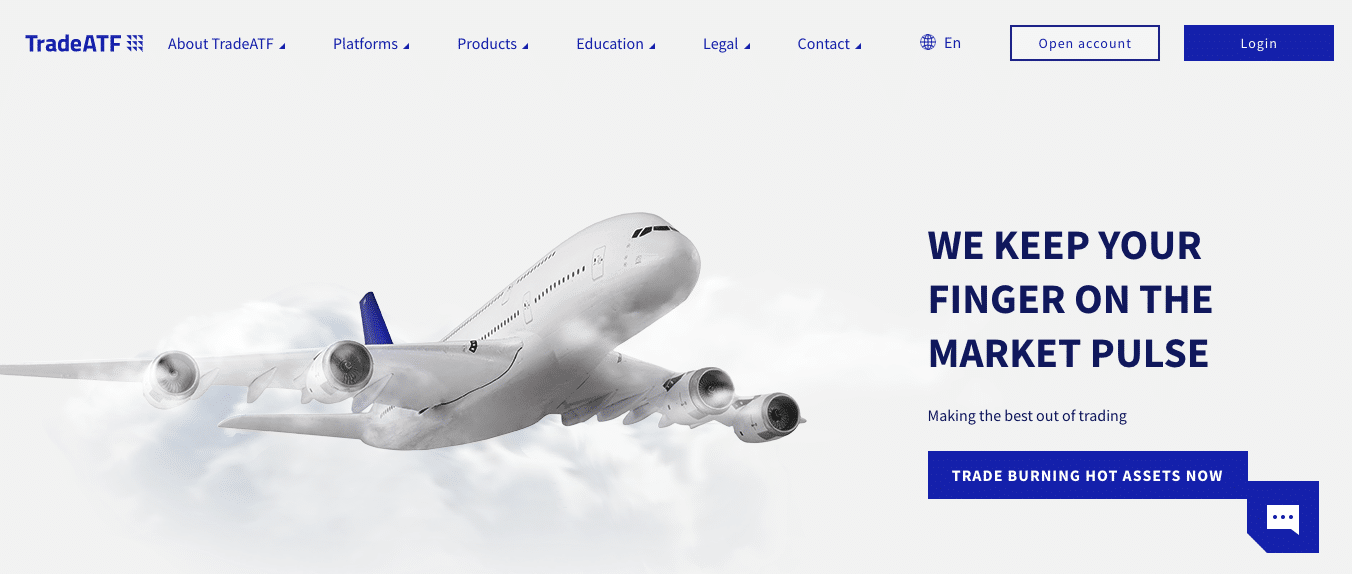 Global TradeATF currently does not sponsor any other companies, so all of its attention is focused inward, at self-improvement. Because it is a relatively new company, it has had little mainstream media coverage and has received no awards, but this does not discourage the quality of its services. There are plenty of reviews from satisfied customers on the Global TradeATF website.
Global TradeATF is an excellent platform if you are looking for effective cryptocurrency trading and investment opportunities. Volatility is the main focus for cryptocurrency buyers and sellers, due to the short-term nature of these investments, and profit usually can only be made on crypto investments through price appreciation. On the other hand, investing is designed to be bought with long-term goals in mind, and a return can be generated from falling prices through strategies such as short-selling.
Through Global TradeATF you will have opportunities to invest and trade no matter your preferred method. This broker offers a diverse collection of different assets including 600 currency pairs, cryptocurrencies, CFDs, ETFs, and even commodities. The main products offered to all CFDs are Forex (45), Stocks (Real Stocks) (184), Crypto Trading (30), Commodities (17), Indices (20), and Metals (4). It is possible to make money either short or long-term utilising this service, and any trader can find an asset that interests them on this extensive platform.
When setting up their Global TradeATF accounts, traders can choose from one of three account types: Basic, Standard, and Professional. This separation of account types allows users to navigate and utilise the platform based on their needs. Global TradeATF aims to help you make the most of your offerings. This platform also offers occasional promotions and incentives to encourage traders with extra opportunities.
In regard to crypto trading, Global TradeATF provides many crypto futures based on more than seven cryptocurrencies. The most popular of these currencies are BTC, BCH, ETH, XRP, LTC, and USDT. Given the diversity of this platform, there are sure to be many opportunities for any trader interested.

Regarding trading fees, Global TradeATF charges a mandatory 4% fee on all deposits and transfers, with a 0% fee when withdrawing. While other major offerings such as ETH/USDT, LTC/USDT, BCH/USDT, BTC/USDT and XRP/USDT attract a commission of 0.15%, and ETH/BTC, BCH/BTC, LTC/BTC and DSH/BTC attract a commission of 0.25%, this platform has none of that. With this platform's relatively small fees, thousands of traders are sure to find assets suitable to their needs.
Global TradeATF Introduction
Global TradeATF is a trading platform that offers leveraged cryptocurrency trading services, cryptocurrency exchange services, and investment opportunities. Global TradeATF's main target market is European countries, but it also provides services to some parts Asia, South America, Middle East, and Africa. The platform is not available in the US, Japan, Canada, Syria, Tunisia, Iran, Uganda, Vanuatu, Ethiopia, North Korea, Yemen, Afghanistan and several other countries.
Regulated by IFSC, this easy-to-use trading platform offers a secure cryptocurrency exchange and stockbroking platform. This reputable platform has been covered by various media coverage services and is comparable to other common trading platforms including Saxo Bank, Oanda, IG and XTB in the services it provides.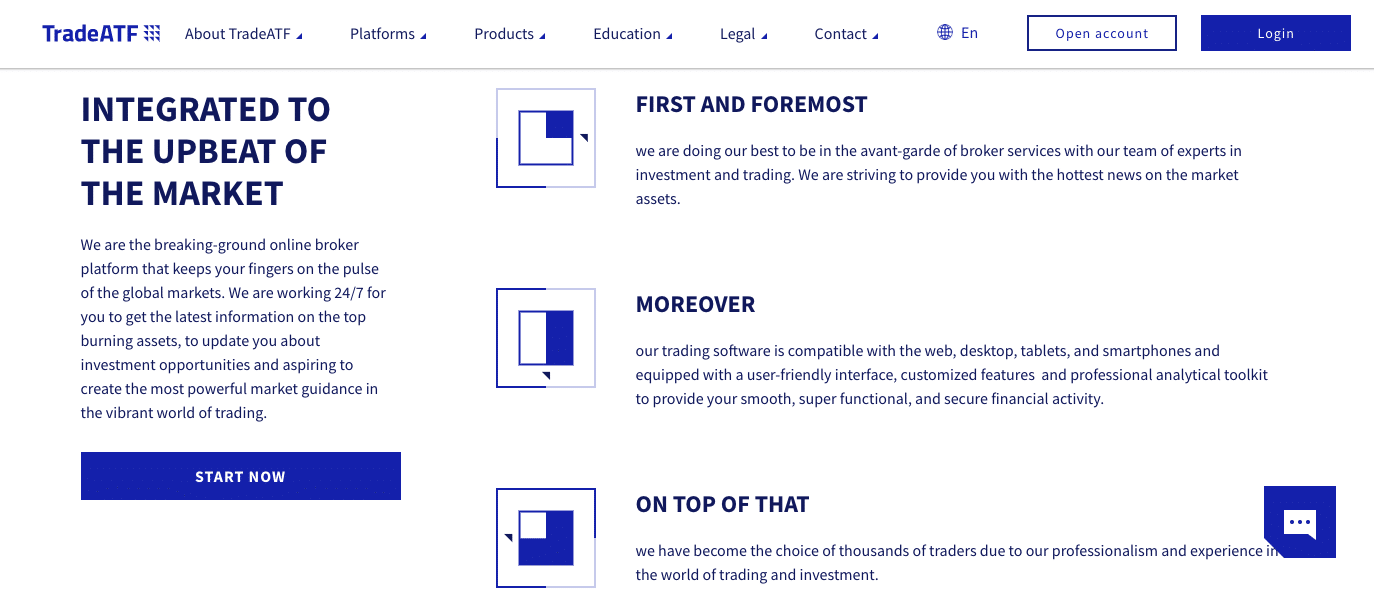 This platform is designed for those looking to profit from daily cryptocurrency volatility and for those with long-term investment goals. Those interested in margin trading get to enjoy leverage with a multiplier of up to 500 times. This magnifies profits but can also increase the potential of making significant losses, so be careful when using this feature. Trading with Global TradeATF involves speculating on short term price direction, and this means that you can profit from both the increase and decrease of crypto prices.
Global TradeATF provides cryptocurrency features based on several kinds of coins including BTC, BCH, ETH, XRP, LTC and USDT. The platform has no main currency of operation. This means that profits, losses, margin requirements, and account balances are denominated in this the primary currency of the user.
Long-term investment involves buying or holding cryptocurrency in order to realise a capital gain when the prices rise. Global TradeATF provides both the regular and instant cryptocurrency exchange services and a multi-currency crypto wallet. Regular cryptocurrency exchanges hold assets for the user pending their sale, but instant exchanges help users retain custody of their funds by depositing them directly into their wallet. The instant exchanges are considered to be safer than the custodial ones, and they are at no extra charge.
Global TradeATF is highly recommended for beginner and experienced traders, given its wide range of trading resources and its varying leverage multipliers. Even better, users can purchase cryptocurrencies easily from Global TradeATF using major credit cards. The signup process with this platform is straightforward and secure. Global TradeATF provides a trial period to all of its users. Also available are market notifications to help traders follow the latest developments in the market and identify profitable trade opportunities.
As we will see later in this review, the Global TradeATF trading platform is available on the web and also as a desktop and a mobile app. The minimum deposit required to trade with this platform is $250, which is about half of the FX market average. Global TradeATF is a regulated broker regulated by IFSC. Furthermore, TradeATF provides 100% liquidity by allowing 24/7 trading on every instrument offered. These features combined may make TradeATF the right choice for you.
Spreads and Leverage
As mentioned above, Global TradeATF provides leveraged crypto trading. With this platform, you can trade several crypto futures at a multiplier of up to 1:500, depending on your account type. This degree of leverage is one of the best in the industry compared to other leading cryptocurrency platforms such as IG at 1:200, Kraken at 1:5, Huobi at 1:3 and Binance at 1:20.
These four platforms are some of the largest cryptocurrency trading platforms on Earth, so the fact that Global TradeATF blows them out of the water as such a young company is quite amazing. In addition to extremely high leverage options, traders can also customise the amount of leverage they are comfortable with to ensure not taking a larger risk than they can handle.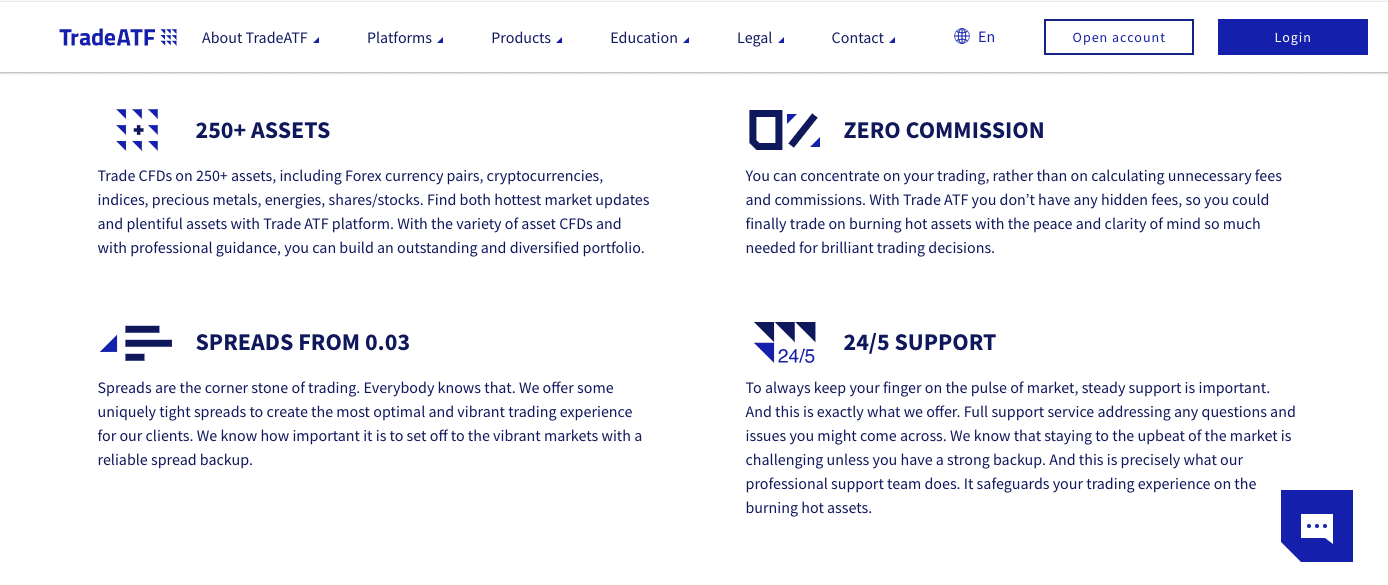 Trading with a multiplier or leverage means that you can use borrowed money to increase the size of your trades. Leverage of 1:200 implies that the platform lends you up to $200 for every $1 worth of capital. While high leverage magnifies profits, it also increases risk by exaggerating the size of losses. TradeATF allows its users to customise their leverage and track earnings in order to minimise the risk of their trades.
Platform and Tools
Global TradeATF uses Webtrader, MetaTrader 4, and its own mobile app, so trading on this platform comes in web, desktop and mobile versions. The web version is accessible from all major browsers while the desktop version is compatible with Windows, Mac, and Linux operating systems.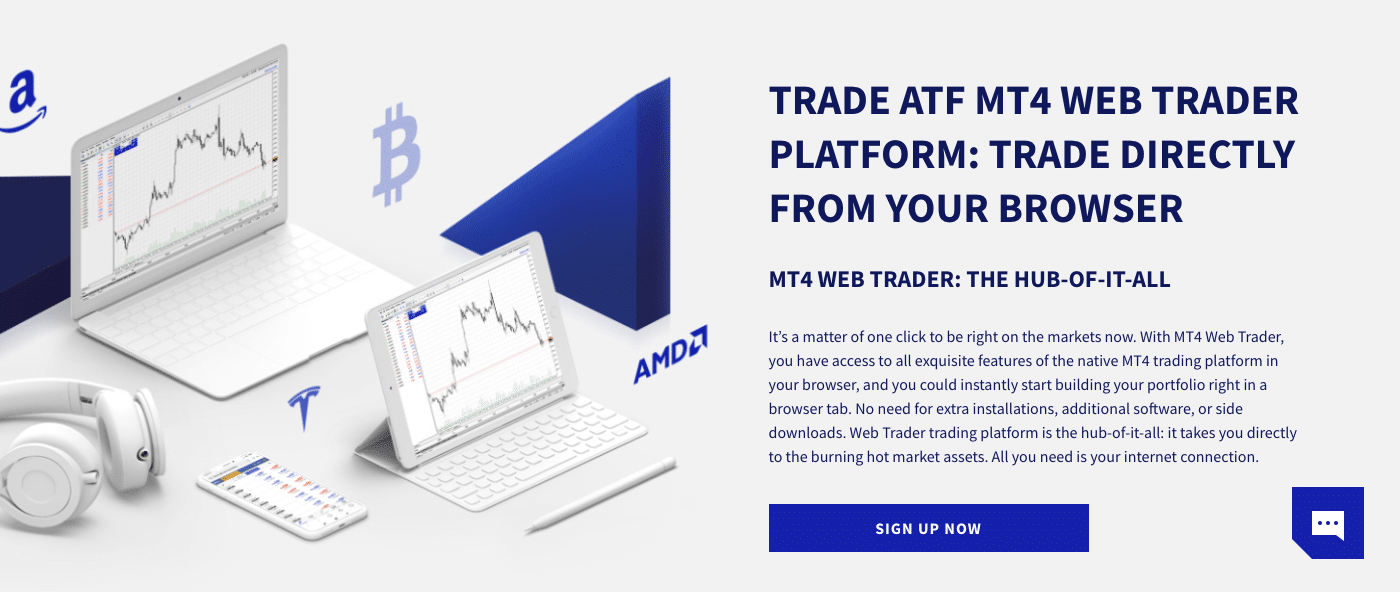 The Global TradeATF mobile app is available on the Google Play Store and the Apple App Store for free. They come with many of the functions found in the desktop and web traders. Several reviews on the app store indicate that the platform is highly intuitive and beginner-friendly. This is unlike several significant competitors with poor reviews.
Global TradeATF provides a wide variety of trading tools. These include profit and loss tracking, trading prompts and notifications, and risk management features. The broker provides built-in sentiment indicators to help traders determine how the market perceives certain conditions and make informed choices.
Regarding trading notifications, this platform relies on a pool of specialists that use cutting edge A.I. (artificial intelligence) technology to generate insightful updates tracking the status of your assets. Risk management features notifications and automatic sale options when your assets drop a certain percentage or dollar value. These features enable users to define the level of risk they are willing to take per trade, and by doing so, they minimise irrational action and improve decision making.
The most popular FX trading software today is MetaTrader 4 due to its simplicity and its ability to use Expert Advisors for automated trades. TradeATF supports this software, making it universally dependable and consistent.
The broker also alludes to working on and releasing MetaTrader 5, a more complex and sophisticated version of TradeATF MT4. These two programs are similar, but MT5 allows traders to use several more timeframes, choose from an even larger instrument collection, and even track the market depth. In addition to MT4 and a beta MT5, TradeATF offers WebTrader online trading software.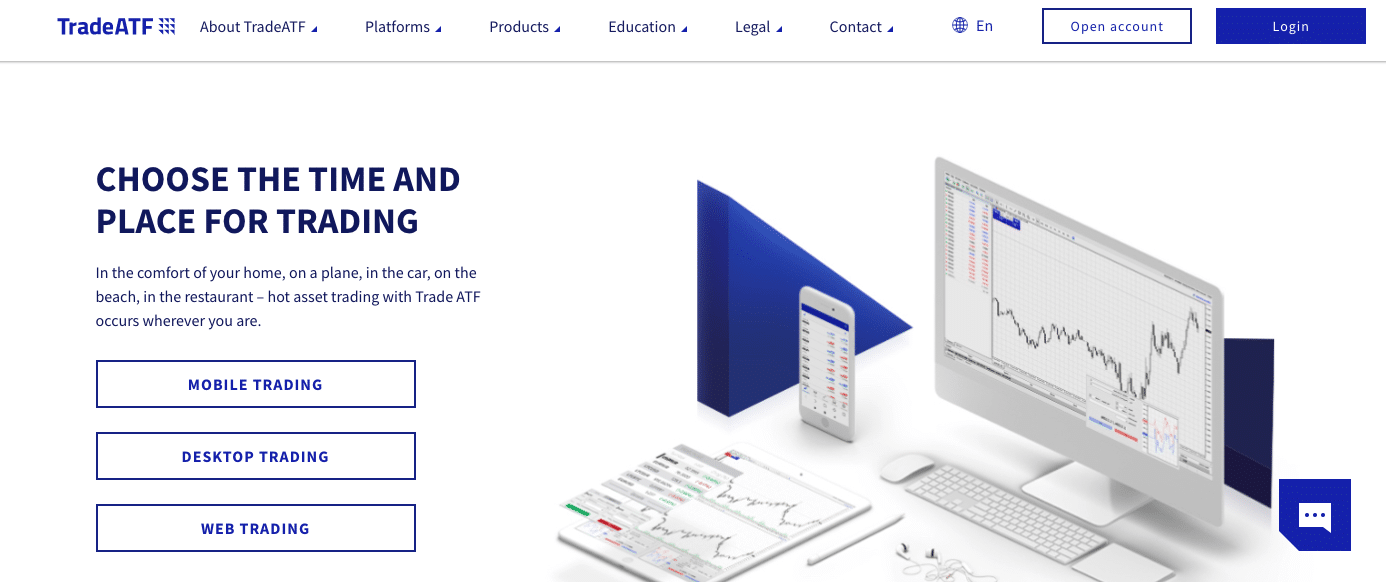 This platform currently provides online web-trader, desktop app and mobile services. The web-trader is accessible through all major browsers, and moreover, the web-trader service is verified secure to use. This easy-to-use software makes Global TradeATF an excellent choice for anyone to use, beginner or expert. In addition, Global TradeATF provides great educational resources including comprehensive training seminars tailored for all skill levels to supplement your experience. The software support and tools on this platform are top-notch, and this leaves no room to even consider TradeATF a scam.
Commissions and Fees
When compared to what most platforms offer, Global TradeATF can be considered as a low-cost trading and exchange platform. The fees charged depend on the type of account. TradeATF provides three types of accounts: Basic, Standard, and Professional. Each account type has similar minimum balance requirements and exchange fees.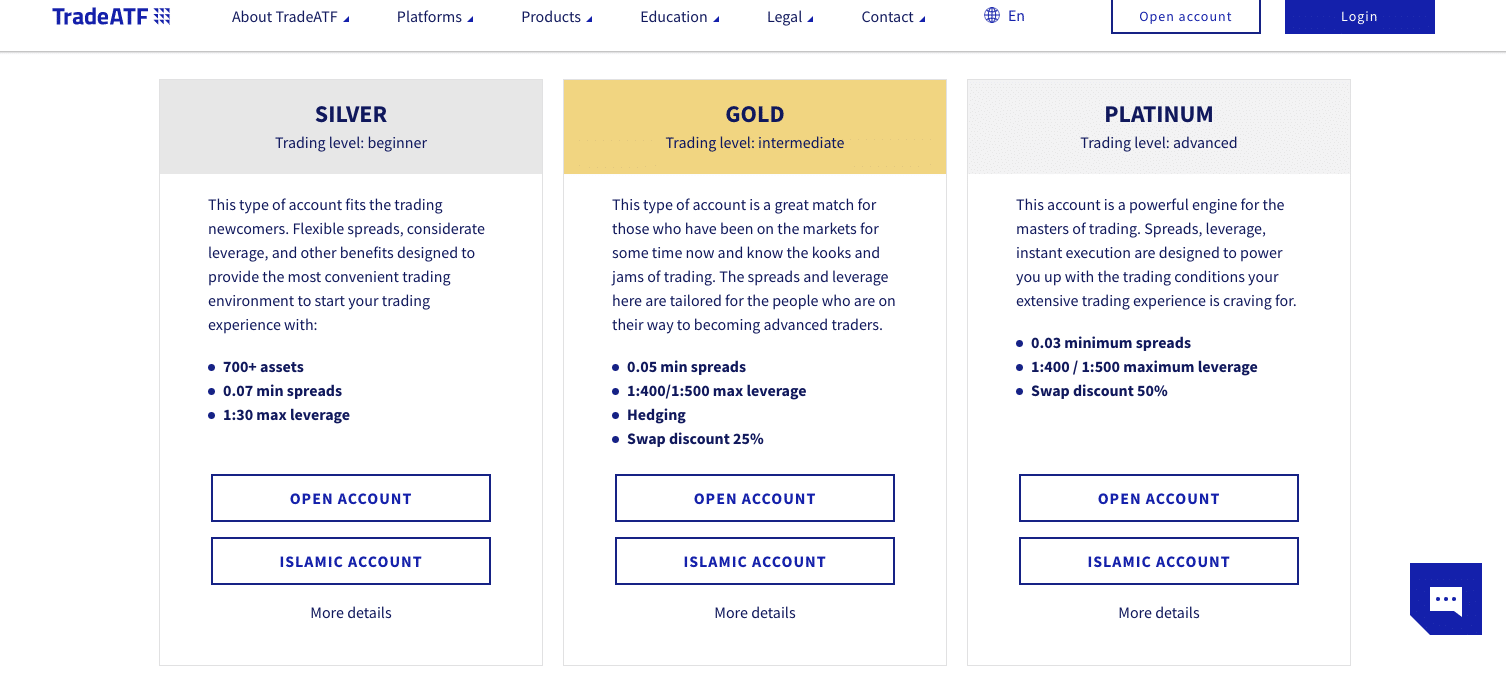 All accounts have a minimum deposit of $250 with a 4% exchange fee. The platform has a EUR and USD spread of 0.7. Each of the three account types has a different minimum account balance requirement, and different leverage capabilities ranging from 1:30 to 1:500. This platform does charge a 4% bank deposit commission, and a similar 4% commission applies to all credit and debit card purchases.
Global TradeATF accepts a minimum of $250 and the maximum depends on the account type. This platform supports many transaction methods such as credit cards, bank wire, and e-wallets (Skrill). There are no charges for all cryptocurrency deposits, and there are no withdrawal fees or commissions on the platform. Global TradeATF does not provide fiat currency withdrawals.
Although a 4% deposit commission might seem high, this platform actually averages cheaper than many others due to its small account fees and 0% withdraw commission. All of Global TradeATF's fees are stated clearly in its terms and conditions, and vary slightly from one account type to another.
Education
This platform supports user-friendly software which makes Global TradeATF an excellent choice for anyone at any level to use. In addition to its ease of use, Global TradeATF provides great educational resources including comprehensive training seminars tailored for all skill levels to supplement your experience.

There are notification and live support tools to keep you informed on your current assets. Whether you just want to learn to use the platform or to learn expert investing tips, this platform has educational opportunities to support you.
Customer Service
Global TradeATF strives to provide excellent and personal service to its customers. There are hundreds of positive customer service reviews on the website, and you can call their support line at +44 161-884-1335, Mon–Fri: 8:00am to 8:00pm GMT.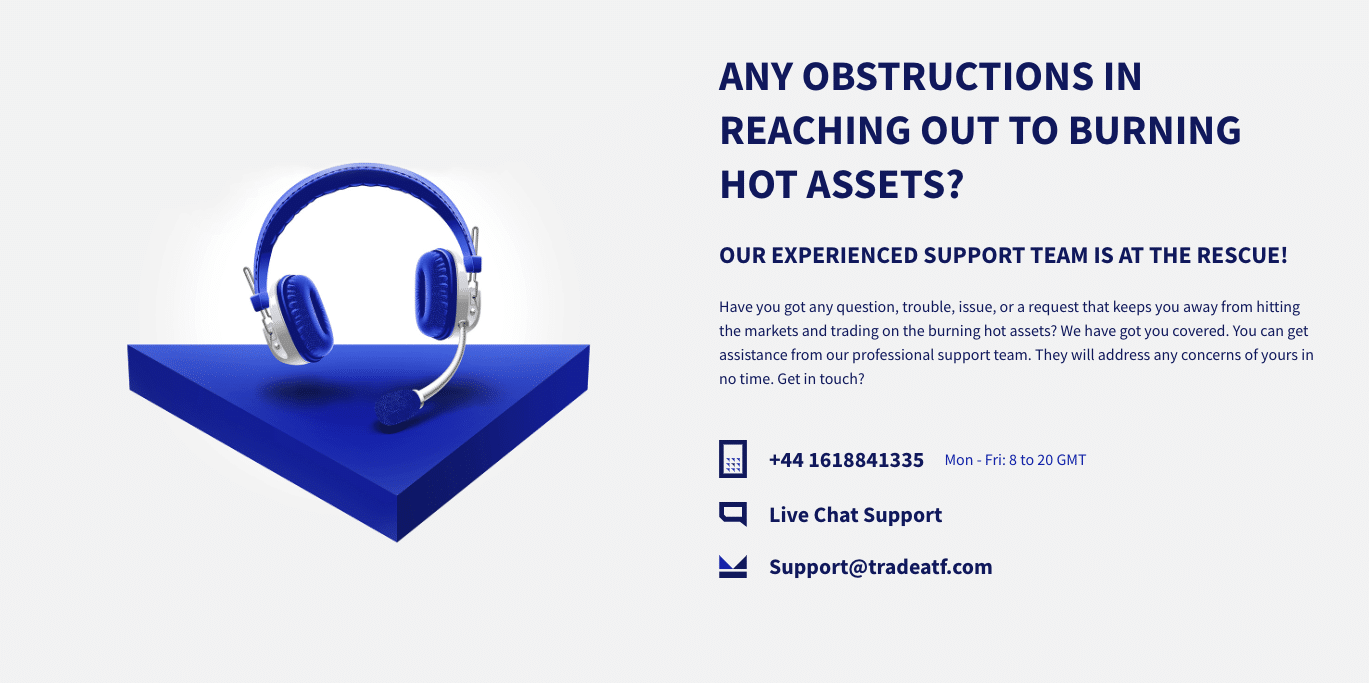 Final Thoughts:

TradeATF Review Conclusion
Global TradeATF is a fast-growing cryptocurrency and investment exchange platform. This company emerged in 2018, and has gained thousands of loyal customers since its humble beginning. This exchange platform offers leveraged cryptocurrency trading capabilities up to 1:500 that maximise both profit and risk, so be mindful when using leverage to invest.
Global TradeATF has had some media coverage including Forex Trading Bonus, Forex News Now, Forex Brokerz and Inside Trade. Most users claim to be satisfied with its ease of use, trading conditions, and excellent customer service. Global TradeATF has great pricing when compared to most competitors such as Binance and BitMEX that have withdrawal commissions.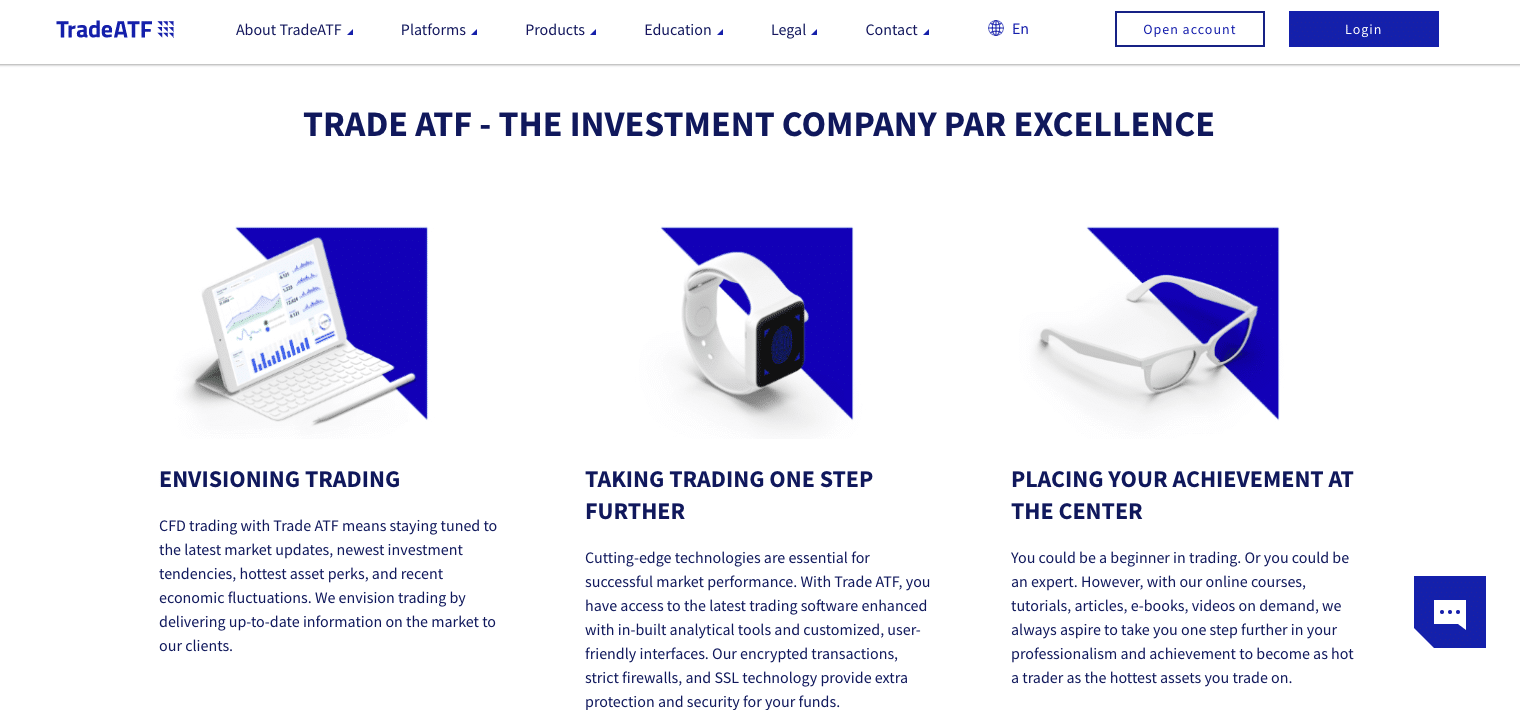 Creating a trade account with Global TradeATF is a walk in the park. Unlike most exchange platforms, this platform does not require users to go through a tedious and time-consuming process, but it may require ID and proof of address. The registration process with this platform is secure, so no need to worry about your information.
Even though commission fee is fixed at 4% for every transaction and deposit, profitability is still higher that financial commitments to pay fixed fees. This 4% fee applies to all trades and deposits of any kind. This money ensures the platform has ample technical support to provide the smoothest experience possible for its customers.  The platform has also stated its commitment to operating in high transparency, given that it is among the few exchanges that make full disclosure on its fee mechanism in the terms and conditions.
In conclusion, Global TradeATF has been proven to be a legitimate and reliable broker service and customers can count on its offerings.
FAQs
How can I open an account with Global TradeATF?
You only need to go through the registration process to open an account with Global TradeATF. Visit its website and use the registration form displayed on the left upper corner to create an account.
Is Global TradeATF a regulated broker?
TradeATF falls under the mandate of IFSC.
What are the deposit options for Global TradeATF?
Global TradeATF accepts deposits through bank deposits, crypto wallets, all major debit and credit cards, bank wire, e-wallets, and Skrill. All deposits and transactions have a mandatory 4% commission fee, but there are no commission fees for withdrawal.
How do I withdraw from Global TradeATF?
Global TradeATF allows users to withdraw whenever they want. Withdrawal fees may apply and depend on the crypto used. This platform does not enable fiat withdrawals.
Are CDFs a smart investment?
CFDs are complex instruments and come with a high risk of losing money rapidly due to leverage. 82.88% of retail investor accounts lose money when trading CFDs with this provider. You should consider how well you understand how CFDs work and if you can afford the great risk of losing your money.
How can I contact support?
You can either call TradeATF support at: +44 1618841335 Mon–Fri: 8:00am to 8:00pm GMT, or visit their website by clicking below.
Please be advised that certain products may not be available for traders from the United States due to certain legal restrictions.
Please be advised that certain products and/or multiplier levels may not be available for traders from EEA countries due to legal restrictions.
---
---