Since 2019, Exness has stopped accepting clients from the EU/EEA including the UK.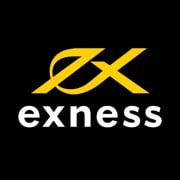 Open Your Live Account
Forexfraud Trusted Broker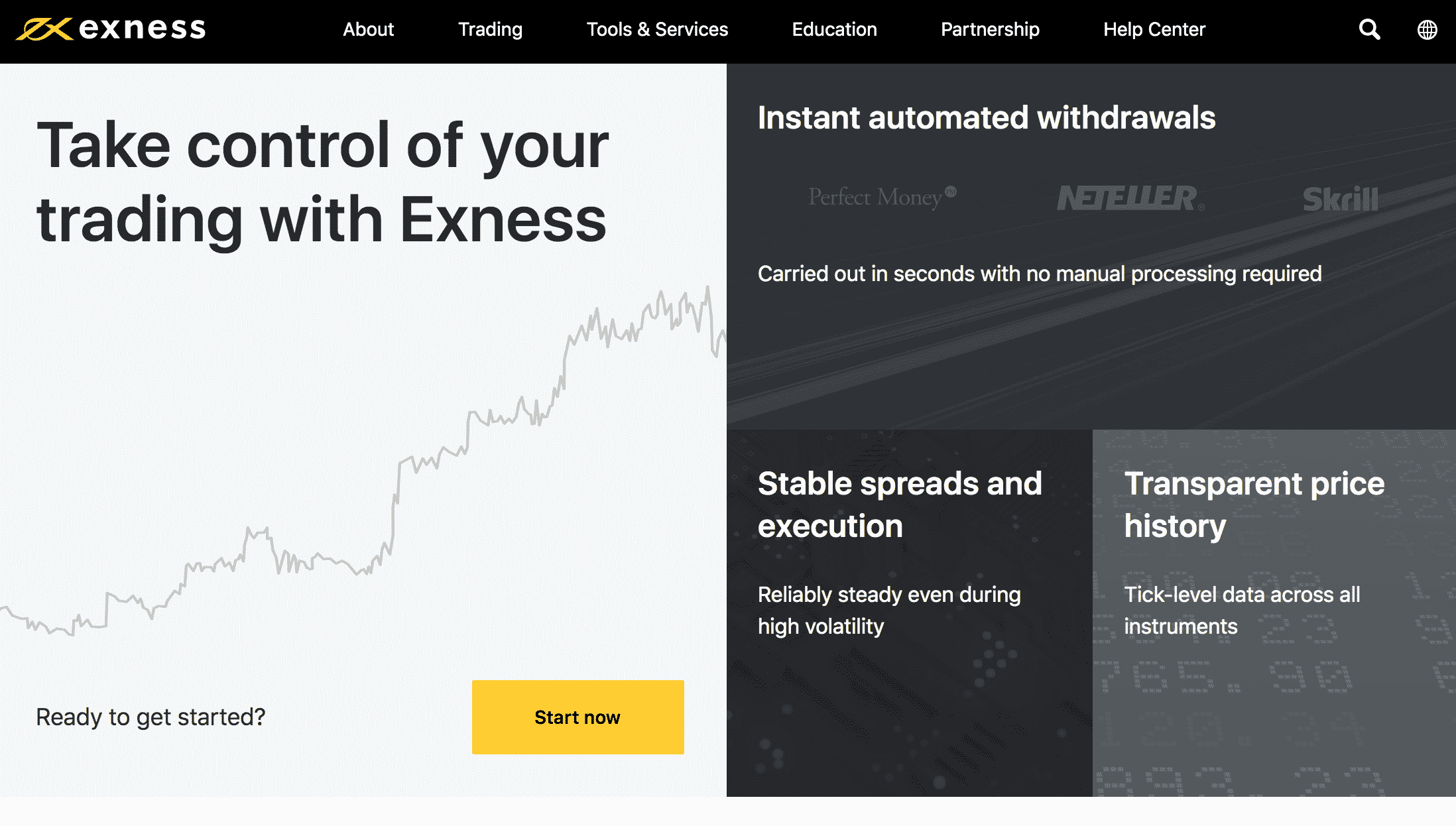 Experts Viewpoint
Exness offer a refreshing, client-focused approach to trading. The addition of a wide range of useful features, some unique, has resulted in the broker becoming an ideal platform choice for beginners and more experienced traders. It also gets the basics right, especially in terms of pricing and platform choice. The increasing popularity of the site is easy to understand.
Platform choices at Exness are extensive. The broker notably offers both of the MetaTrader platforms, MT4 and MT5. These can be accessed in downloadable desktop, WebTrader and mobile App formats, ensuring clients have ease of access to their accounts.
Providing its clients with access to the world's most popular retail trading platform is a good start but Exness builds on that in various ways.
Rating Overview
| | |
| --- | --- |
| Overall rating | |
| Regulation | |
| Fees | |
| Range of Markets | |
| Platforms | |
While not offering the most impressive number of markets, the broker does a good job ensuring access to a range of different asset classes. Markets on offer include foreign exchange pairs, cryptocurrencies, metals, stocks, and more. These can all be traded on margin meaning clients can leverage up their risk-return ratios. Those who specialise in trading using leverage will find the Exness T&Cs offer an approach as aggressive as any in the market.
Minimum deposits are low, especially on the Standard account option. Account options are also varied with an impressive range of different account types to ensure each individual can select the best fit for them.
Exness is regulated in Seychelles and has been operation since 2008, making it a trusted broker.
In terms of administration, the broker takes several steps to make the procedural aspects of trading easy and straightforward. It offers various account funding methods, for example, including bank card payments. It also commits to providing a fast turnaround time on withdrawals, with money available instantly in many cases and an active processing system around the clock.
On the whole, Exness is considered a reputable broker that is safe to use. Traders need to remember that they need to do their due diligence when approaching a new trader. It's advisable for them to read the broker's extensive legal documentation before making a deposit. The broker points out that trading contracts for difference is risky and traders should carefully consider that fact. Overall, this broker appears to be a user-friendly, regulated service.
Broker Summary
Founded in 2008, Exness offers accounts to traders across the globe, though US citizens are exempt. It has offices in both Cyprus and the UK and more than 145,000 active traders using its platform. The growth in user numbers dates back to 2010 when the platform's reputation began to be shared by the online trading community.
In 2020 Exness engaged in humanitarian activities, donating $1,500,000 to charities during the COVID-19 pandemic.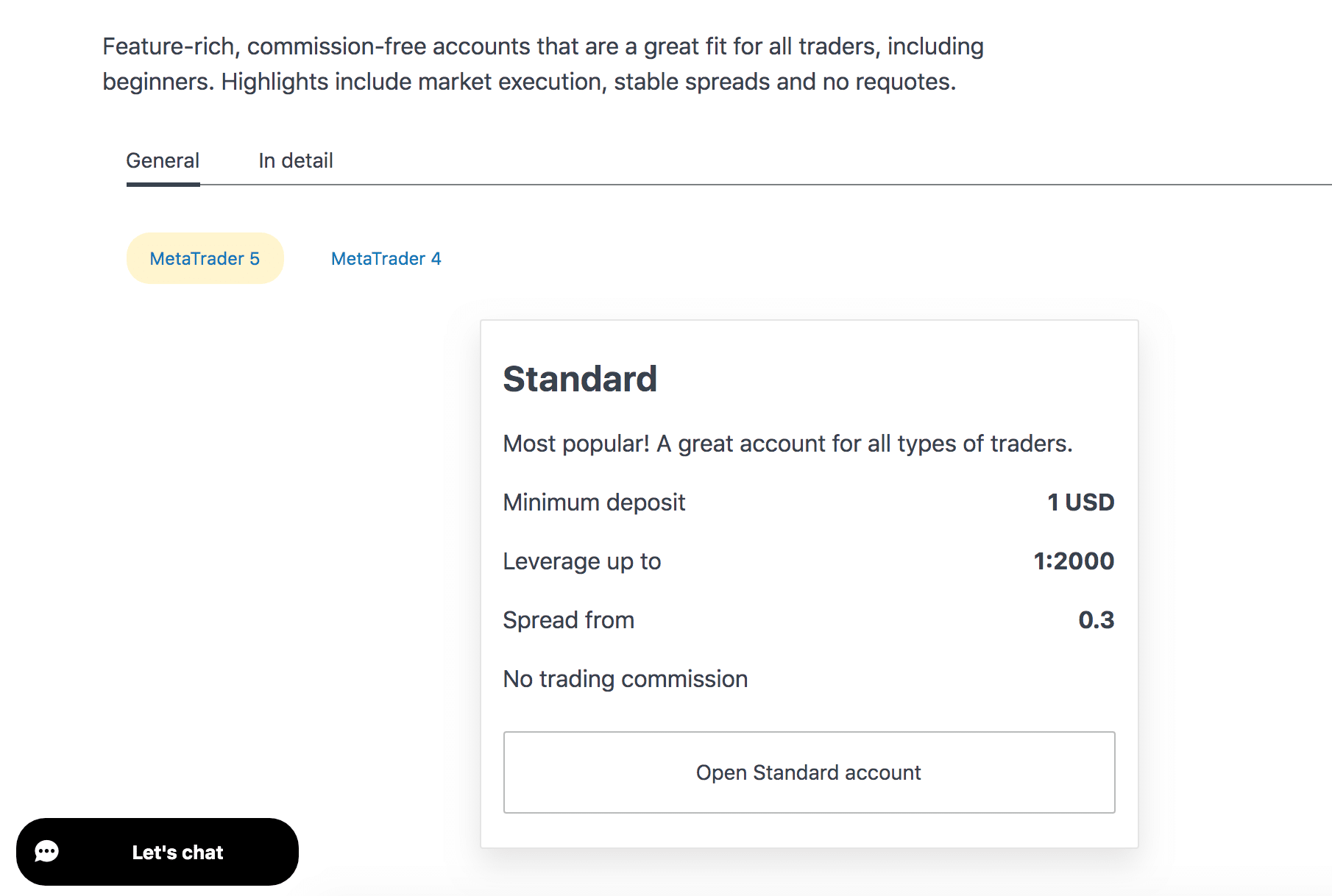 Broker Introduction
Exness has built a reputation for offering outstanding leverage terms, tight spreads, high liquidity, and responsive customer support. It provides customer services in 13 languages, including English and Mandarin and the platform is available in 15 different languages.
The whole business is designed to give traders a choice of options, whether in terms of the type of account or payment agents. It offers an impressive range of different asset classes, including cryptocurrencies.
– Bitcoin vs USD (BTCUSD)
– Bitcoin vs Japanese yen (BTCJPY)
– Bitcoin vs South Korean won (BTCKRW)
– BitcoinCash vs USD (BCHUSD)
– Ethereum vs USD (ETHUSD)
– Litecoin vs USD (LTCUSD)
– Ripple vs USD (XPRUSD)
In terms of user safety, the broker is regulated in Seychelles and carries extensive risk warnings – allowing a potential user to decide whether or not the broker is right for them.
Spreads & Leverage
This broker's business structure is anchored around "spreads". The word "spread", when used in this context, refers to the gap in price between what a financial instrument sold for and what it cost to buy.
The spread calculation at Exness can be a little complex, especially for a new trader. Firstly, the spreads offered are likely to depend on account choices. A spread of 0.3 can be expected for the Standard account, although the next account up – the two under the "Professional" heading, so Raw Spread and Zero – can see spreads that are as low 0.0.
Spreads vary from asset to asset and from moment to moment. When ForexFraud's reviewers assessed the Exness service, it found an average spread of 1.5 points per lot quoted for the AUD/USD foreign currency pair – going down to 1 for the EUR/USD pair.

Meanwhile, in terms of leverage, this does not vary depending on the trader's account type. Leverage refers to the amount by which a trader can, in practice, increase the size of their deposit when trading. The Raw Spread account offers leverage of up to 1:2000, as does the Zero account and the Standard account. This relatively high level of maximum leverage and how it is offered to traders across the account type range is likely to endear Exness to traders looking to implement high-margin strategies.
Finally, it's also worth considering the broader differences between the account types that this broker offers. For example, the Standard account only requires traders to place a minimum of $1US deposit. Professional accounts require a minimum of $200US to be deposited.
Platform & Tools
The platforms on offer at Exness are among the best in the industry. The broker ticks all the boxes by providing both the MetaTrader5 and MetaTrader4 platforms for its customers.
MetaTrader 5 comes with lots of benefits for traders. It is specifically designed to be superior in its quoting language and offers the new MetaQuotes Language MQL5. MT5 also provides an advanced hedging service, which permits traders to open several positions per instrument rather than being forced to net them off.
From a Fundamental Analysis perspective, an economic calendar is integrated into the MetaTrader 5 platform for maximum ease of use. That ensures clients can keep up to date with important fiscal events or other market news.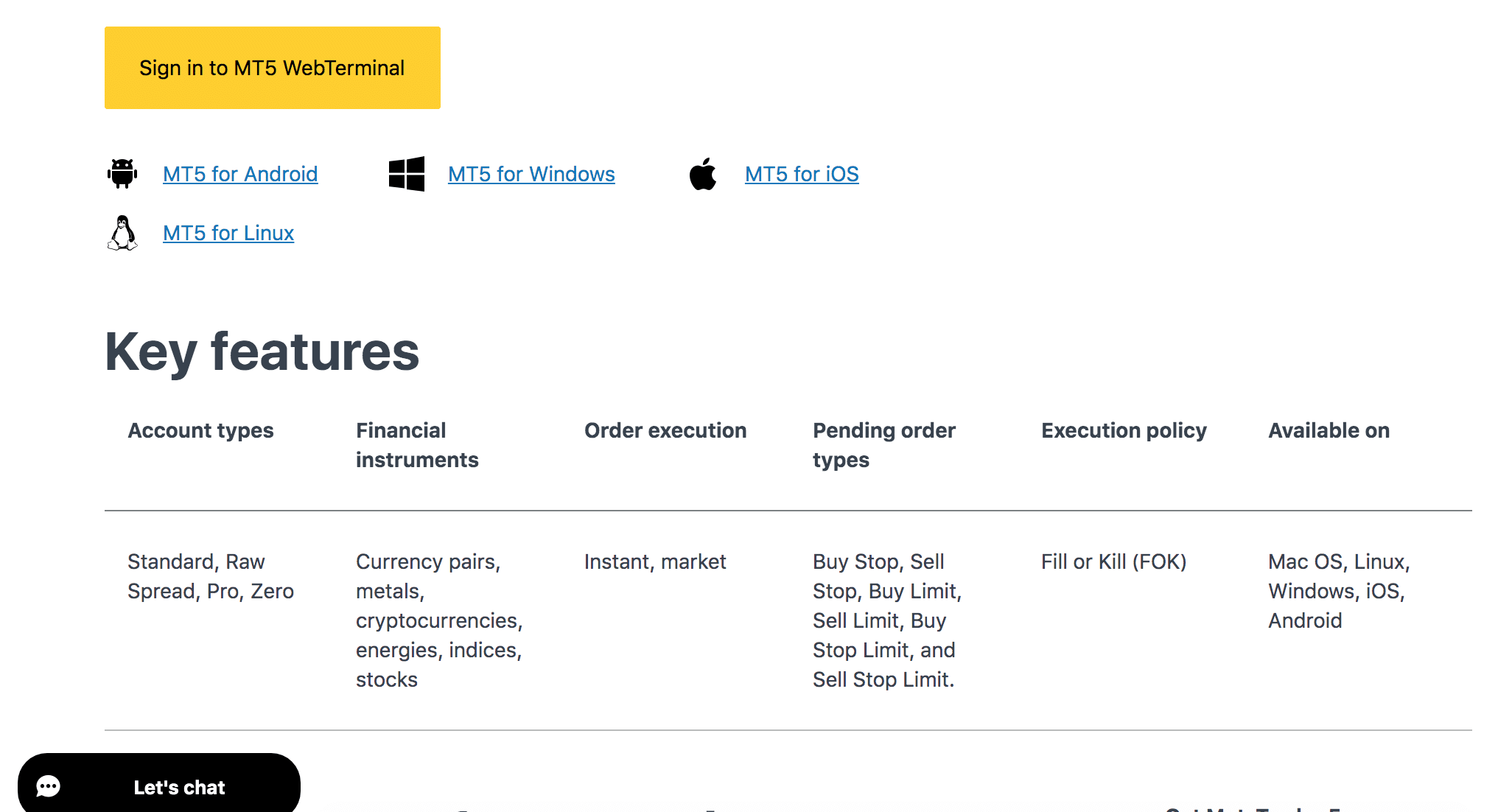 However, traders who opt for MetaTrader 4 will also use several outstanding features. Expert advisors are available, for example, while information sent over the system is encrypted using an advanced 128-bit key process.
In terms of other tools, traders can benefit from a mobile application – either for Android or iOS, depending on the operating system in use. And while MetaTrader is often used via a downloadable software package, the "WebTerminal" alternative allows Exness clients to trade their chosen asset classes from their web browsers if they prefer – offering maximum flexibility.
MetaTrader 4
– 23 analytical tools
– 30 technical indicators
– Financial news display
– Automatic trading, both imported and scripted
– Expert Advisors
MetaTrader 5
– 38 technical indicators
– 22 analytic tools
– 46 graphical objects
– 21 different time frames available
– Financial news
– Automatic trading, both imported and scripted
– Hedging available
Commissions & Fees
As this Exness review has pointed out, the broker operates on a relatively standard spread-based model for making money from clients. However, it's important to note that this is not a commission-free broker, so – depending on your account type or the mode of trading you choose – you may find extra charges are levied.
Commissions at Exness are charged on purchases made on the Raw Spread and Zero accounts. The exact amount charged does vary depending on the particular financial item being traded. Still, the broker has a comprehensive "contract specifications" charge list published on its website, making it easy to track this. The commissions charged in the Zero account are more standardised and harmonised than in the Raw Spread account: the rate tends to be around $3.5 US dollars for each direction traded. However, there are still some fluctuations, so it is again definitely worth looking into the contract specification document in full so that there are no unpleasant surprises.
The generous leverage terms do come with overnight financing charges. The rate charged varies depending on the instrument traded.
Customers based in Islamic nations can be exempted from swap rules to comply with religious practices and can contact the broker to find out more information about this special account.
Account administration costs are low. Exness doesn't charge for funds to be deposited or withdrawn from a client account. As with all brokers, there is a chance that certain payment methods incur third-party fees. These don't go to the broker, and as Exness offer a greater than average number of payment types, it should be possible to avoid these by choosing an alternative payment agent.
Transparency on pricing makes assessing the pros and cons easier and that is usually a good sign. Brokers such as Exness that willingly share information on their fee schedules are usually confident they are in a good position compared to their rivals.

Education
The education section of Exness is detailed and extensive.
Exness Academy
It begins with a sub-section called the Exness Academy, a learning platform that starts with trading before expanding into more sophisticated skills. One reviewer of the service, based in South Africa, said that "the difference between forex gamblers and forex traders is forex education" – and there are also testimonials from other happy clients.
Traders can also benefit from a regularly-updated, curated news section titled "Insights and analysis". This section contains a variety of technical analysis pieces covering major asset classes offered for trading on the platform, as well as a look ahead to how currency pairs might be expected to move in the coming weeks.
Webinars
Meanwhile, those who prefer to learn via video content can do so at Exness using the "Webinars" section. A centralised list of forthcoming web-based video lectures can be found on the broker's website. These are offered in various languages, including Arabic, Bahasa Indonesian, Thai, Vietnamese and more. Therefore, a more diverse range of traders can access and enjoy them.
Glossary
Finally, traders who are new to the world of forex and other asset classes may want to investigate the "Glossary" section. This section contains an ordered database of keywords and phrases used in trading. It covers everything from "saturation" to "Asian session". So, if there is a term you've come across that you can't quite clarify the definition of, you're in luck with this broker on your side.
Customer Service

Customer service at Exness is good. It's structured around a section of the website called the "Help Centre" and begins with a range of frequently asked questions. They are there to help get trader questions answered earlier in the process before using the Exness customer service team, saving time for both the trader and the broker.
If, however, the trader's question has not been answered, they can then go on to ask the broker using a series of options. A handy live chat box is available on several pages across the site and can be opened in seconds. There is an option to leave feedback if this is required.
Other contact methods available on the Exness site include a series of phone numbers, most of which appear to be based in the United Kingdom. There is also a support email address offered.
One crucial part of the customer service offered at Exness is its translation function. Traders can switch between languages using a small dropdown menu in the top right-hand corner. The site provides 24/5 support in 11 languages and 24/7 support in English and Chinese. Client support is offered in 13 languages.
Compare Exness with other approved brokers
| | | | | |
| --- | --- | --- | --- | --- |
| | | | | |
| Regulation | CySEC, FCA, FSA, FSCA | ASIC, MiFID, FSA, FSCA | FCA, CySEC, DFSA, BaFIN, SCB, CMA & ASIC | FCA, CySEC, ASIC, FinCEN, Seychelles FSAS, |
| Customer Support | email, phone | email, phone, live chat | email, phone, live chat | email, phone |
| Trading Platforms | MT4, MT5, WebTrader, Mobile Apps | MT4, MT5, Mobile App | MT4, MT5, cTrader, TradingView | desktop and mobile via brokers own platform |
| Minimum Deposit | Starting from $10 on Standard and $200 on Professional accounts | $100 | $200 | $200 |
| Leverage | up to 1:unlimited | 400:1 | 1:30 | From 1:2 to 1:30 |
| Total Markets | 231 | 1260 | 1200 | 2368 |
| Total Currency Pairs | 100 | 55 | 62 | 49 |
| Total Cryptocurrencies | 25 | 17 | 18 | 37 |
Final Thoughts
Exness is a strong choice for any trader looking to get their portfolio off the ground. It also offers a range of services tailored to more experienced traders. There is a wide range of asset classes to select from and traders can benefit from fairly competitive spreads. The trading infrastructure is high quality and fans of trading on leverage will note some Exness accounts offer free VPS services and unlimited leverage.
There is a substantial education section at this broker. Those who are willing or need to learn more about trading will find it helpful to explore the available written and video content. Customer service also appears to be efficient, with several different options – including a more extensive than usual list of telephone numbers – from which to select.
In terms of trader safety and regulation, Exness appears to be regulated by legitimate bodies and it does make an extensive amount of legal documentation available on its website. As ever, it's the responsibility of the trader to double-check they are satisfied with the broker's legitimacy by doing their research; however, Forex Fraud rates Exness as being a safe broker.

Broker Details
Exness is a trading name. The broker is ultimately owned by a firm called Nymstar Limited. Nymstar Limited is designated as a securities dealer overseen by a regulator in Seychelles – the local Financial Services Authority, or FSA. Traders can verify this information by looking up the company's stated license number, SD025, in the FSA's database.
Nymstar Limited is the firm's branch that focuses on markets that do not come under the European Economic Area or EEA for short. Traders in countries that are part of the EEA still cannot use the Exness service. Exness (Cy) Ltd is solely carrying out b2b functions.
Exness is overseen by the Cyprus Securities and Exchange Commission (CySEC). The licence number for that branch of the company is 178/12.
Exness (UK) Ltd is an investment firm that the Financial Conduct Authority has fully authorised with licence number 730729.

Contacts
Traders can email Exness using the email address [email protected].
Several telephone numbers are available for customers who wish to contact Exness. The main number is +357 25 030 959, or you can visit the support section of the website for further contact helplines.
Finally, traders can speak directly to the broker's customer services team using live chat by going to the Exness website and clicking on the "Let's chat" box.
FAQ

How can I open a demo account with Exness?
Setting up a Demo account can be done online and takes just a few moments. These accounts are useful for those who want to experiment with trading strategies without the levels of risk involved in depositing actual money or those who wish to familiarise themselves with the broker.
What bonus terms does Exness offer?
Bonuses are not currently on offer at Exness, so no terms are available. However, traders are advised to check with the broker regularly to take advantage of any future promotions that may be launched.
How do I withdraw money from Exness?
Traders who wish to withdraw money from their Exness account can do so by signing into what the broker describes as their "Personal Area". From there, the trader can hit the "Withdraw" button and then follow the steps.
How do I close my Exness account?
To close an account at Exness, traders can get in touch with the broker using the customer service function. It's also worth pointing out that accounts can be automatically removed if left unused for extended periods. However, this procedure's terms can vary depending on several factors. A real money account set up to use MetaTrader 4, for example, is archived after 90 days of no activity, provided the balance on the account is under $5 US dollars.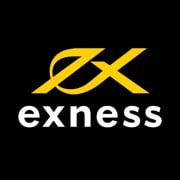 Open Your Live Account
Forexfraud Trusted Broker
Please be advised that certain products and/or multiplier levels may not be available for traders from EEA countries due to legal restrictions.
---
---