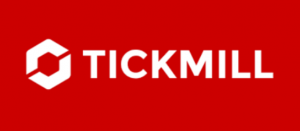 Tickmill continues to grow from strength to strength by offering traders just what they need to be successful in the markets.
This secure framework acts as a base for some of lowest cost trading in the market with trade execution backed up by some very impressive behind the scenes infrastructure designed to offer the best access to the financial markets.
Read the full review of Tickmill
ForexFraud.com does not recommend
Eiro Group
. To see our recommended brokers
click here
.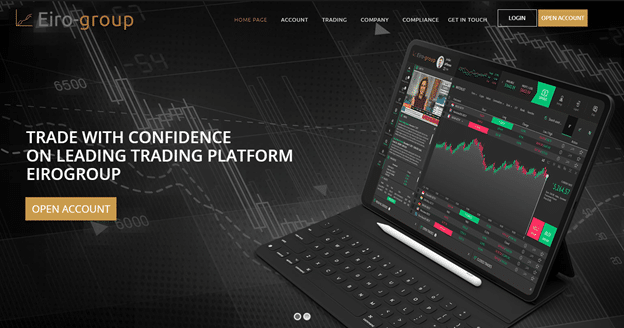 Expert Summary
Eiro Group is a leading trading platform, offering hundreds of trading options for traders and investors. Built with the main goal of assisting investors in achieving their financial freedom, the brand has managed to develop a comprehensive trading offer, one that can work for both beginners and expert traders, as well.
This is an international trading platform, addressing retail traders in jurisdictions that don't have regulations contrary to the provision of such trading services. Eiro Group is compliant with AML/KYC, which means that all customers will need to verify their account by submitting identification documents.
In terms of asset coverage, Eiro Group customers have access to Forex, crypto, indices, commodities, stocks in the USA, Australia, Canada, and Europe, as well as ETFs, cryptos, and bonds. The same diversity can be noticed when it comes to account types, given there are not less than 6 different options available.

The customer support service is available via email, phone, or live chat when logging into the platform. There is a team of representatives standing ready to offer support each time traders need it.
Unique Trading Features at Eiro Group
Trading with Eiro Group comes with several important advantages, as the brand wants to be competitive and show that it can offer professional trading conditions.
Account types – the Eiro Group accounts are provided to make sure that different traders will get the right features. Currently, people can choose from Basic, Silver, Gold, Platinum, Diamond, and Millioner Club accounts. Among the most notable benefits, we should mention trading alerts, loyalty bonuses, daily market reviews, and support from an account manager.
Platform – in terms of trading software, Eiro Groups aims to offer a personalized experience via a web-based solution. The platform comes with a futuristic look and it is very intuitive, the right design for beginners. Opening/closing trades, funding the trading account, chatting with a representative, or customizing the platform based on each trader's goals, are some of the tasks that can be performed.
Assets – as a multi-asset platform, the brand offers access to a diversity of trading instruments, currently covering currency pairs, cryptocurrencies, indices, commodities, ETFs, bonds, stocks from the USA, Australia, Canada, and Europe. The leverage is flexible, depending on the asset and position size, while spreads are competitive, especially on the popular assets.
Customer Support – anybody can contact the customer support service using the phone number and email provided at eiro-group.com. At the same time, registered customers will have access to a chat feature integrated into the platform, where they can talk with a representative without having to wait a lot of time for a reply.
Compliance – there are multiple policies in place at Eiro-Group with the sole goal of making sure that the trading process is conducted according to regulatory requirements. The AML/KYC Policy is very important because it sets the rules for how each trader will need to verify a trading account. On top of it, there is a payment, withdrawal, and privacy policy, as well.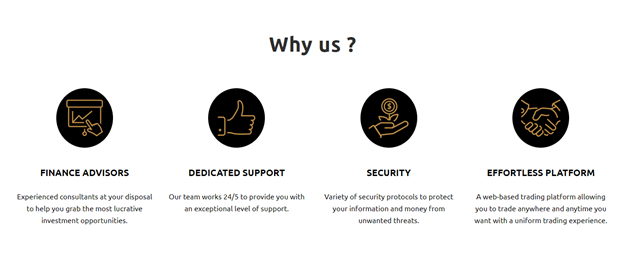 Eiro Group Platform
Eiro Group wants customers to trade with confidence and that is it had chosen to rely on proprietary software. Aside from the unique interface, the platform integrates multiple useful resources. Advanced charting, risk management tools, one-click trading, live TV, alerts, and multiple other settings are available.
To help traders find the right assets, there are multiple sections on the left side of the platform, such as Gainers & Losers or Favorites. On top of live TV, traders can benefit from some of the latest market news directly on the platform.
Eiro Group Deposits and Withdrawals
Funding an account with Eiro Group can be made using multiple currencies, including USD, EUR, or GBP. In terms of the payment methods supported, the brand accepts deposits via credit/debit card or wire transfer.
To ensure a high level of funds security, withdrawals are conditioned by compliance with the AML/KYC requirements. Also, withdrawal restrictions might apply in case traders will choose to benefit from the loyalty bonus promotion currently running. Traders need to read the terms and conditions, so they will be updated with all the requirements that had been established by Eiro Group.
Beginner Trader Support
The trading services offered by Eiro Group had not been designed just for experienced traders, but also for any individual willing to learn how financial markets work. As a result, there are plenty of educational resources provided by the brand, including daily market reviews, trading signals, and support from an account manager, depending on the account type chosen. Beginners need support, especially since they are in the process of developing the right trading skills.
Is Eiro Group Safe to Use?
Considering Eiro Group uses some of the latest security measures, keeps client funds in segregated accounts, and has strong policies in place, there are enough pieces of evidence suggesting it is safe to use. It wants to grow as time goes by and the only way to do it is by offering reliable trading services. Building long-term trust continues to be one of the top priorities for the brand.
Other Services:
Providing competitive services is part of the Eiro Group's mission and because of that, its customers can take advantage of several other trading services such as:
Up to 100% insurance level and loyalty bonus
Saving account
Money management
Group of analyst
Trading signals.
The brand offers these services to make sure that customers can get a better insight into the financial markets and make educated trading decisions.
Eiro Group Review Conclusion
Given all the trading benefits available at Eiro Group, combined with the brand's commitment towards excellence, there are plenty of reasons to say that this is a trading platform worth trusting. Trading with Eiro Group means access to a variety of instruments and account types, a proprietary platform, professional customer support, and plenty of educational resources. It is a place where beginners can learn how to trade and grasp the insights of professional trading.
Please be advised that certain products and/or multiplier levels may not be available for traders from EEA countries due to legal restrictions.
---
---