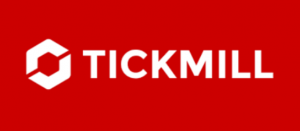 Tickmill continues to grow from strength to strength by offering traders just what they need to be successful in the markets.
This secure framework acts as a base for some of lowest cost trading in the market with trade execution backed up by some very impressive behind the scenes infrastructure designed to offer the best access to the financial markets.
Read the full review of Tickmill
Interested in ROinvesting? Our experts have reviewed both, and their tests show that FXTM is a stronger broker right now.

Experts viewpoint
Have you ever come across a CFD broker not charging overnight swap rates across the board? Well, if you haven't, welcome to CCI Traders, one of the first brokers in the industry to do away with swap charges for all categories of clientele. Besides the zero swap rates, CCI Traders does not charge a commission on its entire product range and assures fund segregation, all of which advance the broker's USP. Add that to the low spread, high leverage, negative balance protection, direct market execution and low minimum deposits with ECN trading facilities, and you have a CFD broker all set to take on the competitive CFD industry.
When it comes to funding your trading account, retail clients can start with a minimum deposit of $50, providing one of the lowest minimum deposits in the industry. The funding methods include debit/credit cards, eWallets and Bitcoin, with all deposits processed instantly.
When it comes to the security of client funds, CCI Traders lags its contemporaries. The broker's registration includes the Financial Services Authority (FSA) in St. Vincent & the Grenadines. More recently, CCI Trading Limited, the other subsidiary, was authorised and regulated by the Financial Services Commission (FSC) in Mauritius. Although the monetary agencies do not adequately cover the security of client deposits, CCI Traders claims to have an insurance cover of up to $1,000,000 against errors, frauds, embezzlement, negligence and hacking.
CCI Trader may not be the perfect broker offering the best of both worlds, but they certainly provide a competitive trading infrastructure in an industry that has witnessed a steady flow of investments over the years. The ECN broker claims to have over a million registered users, pledges to offer clients a combination of retail, professional and institutional trading experience, provides complete transparency and a 50% bonus on the first deposit.
Broker summary
CCI Traders established in 2008, albeit under a different name. It wasn't until 2017 that CCI Traders was founded, and in 2019 the broker registered for its first license with the Financial Service Authority (FSA) in Saint Vincent & the Grenadines. CCI Traders and its legal entities provide a range of diverse services that include retail trading, hedging and broking.
The multi-asset broker offers a range of about 100 CFD products across FX, commodities, stocks and indices from two trading platforms, including the proprietary XOH and MetaTrader 5. If you are eyeing CCI Traders ECN facilities, opt for the MetaTrader 5 platform, otherwise go with the CFD broker's XOH trading terminal. The ECN broker has plenty to offer in terms of partnership programs and bonuses, one of which is the COVID-19 bonus. Beginners can also access a one-hour educational video on the basics of the forex markets.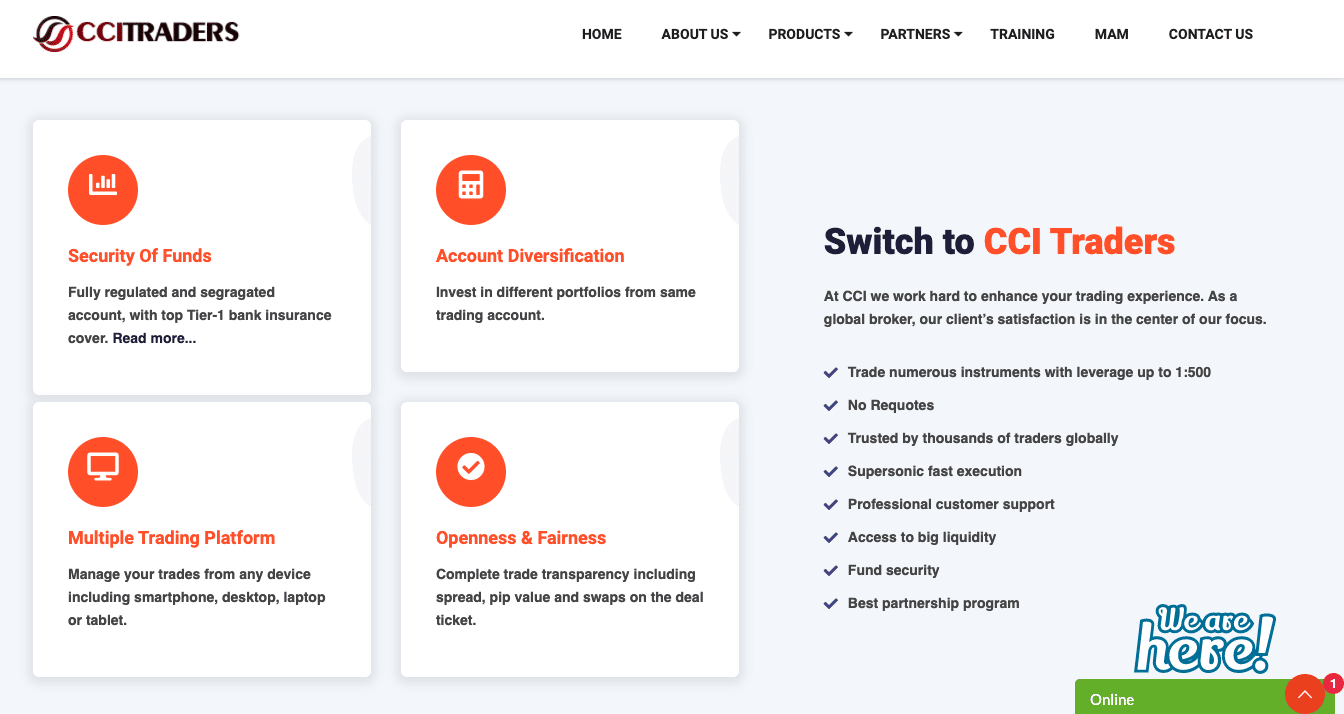 CCI Traders operates out of its corporate office in St Vincent & the Grenadines and Mauritius, with operational territory in mostly Africa and the Middle East. They are the recipients of the 'Best STP/ECN Broker' award for 2020 at the 11th edition of the African Financial Expo, raising their status as a bankable CFD broker.
In our extensive review of CCI Traders, we cover all the fundamental parameters of the ECN broker such as the product range, trading platforms, trading conditions and costs, education and customer support. The purpose of this review is to give readers an unbiased opinion, even as we highlight the positives and negatives that we encountered during our study.
Broker introduction
CCI Traders is the brand of CCI Trading LLC, and it's registered in St Vincent & Grenadines. Although established in 2008, the broker was founded in 2017 and obtained its SVG licence only in 2019. More recently, CCI Trading Limited, the other subsidiary, received a regulatory license from the Financial Services Commission (FSC) in Mauritius.
This multi-asset broker offers trading facilities that vary from retail or professional to institutional, with the product range comprising CFDs in forex, commodities, stocks and indices. You can open an account with CCI Traders with a minimum deposit as low as $50 and experience manual and automated trading from two trading platforms, accessible on all computers and mobile devices.
CCI Traders has a registered office on the 1st floor, First St Vincent Bank building, James St Kings town, as well as an office in Mauritius and two regional representative offices in Nigeria. If you are looking for specific information on the website like the product range, spread, fund security or trading tools, you may not be able to find them easily. Lastly, the CFD broker does not provide services to residents from Canada, North Korea, Syria, South Sudan, US, UK or Yemen.
Spreads and leverage
The spreads and leverage offered by CCI Traders directly relate to the account type. Before we go into the details of the bid-ask difference and the margins, let's quickly examine the features of the account types.
CCI Traders offers clients the option of three trading accounts: CCI ECN Mini, CCI ECN Premium, CCI ECN Institutional. Within each of these account types, you can choose between retail, professional and institutional trading. Regardless of the account type, the key features include access to all the trading instruments, negative balance protection, zero swap charges and direct market execution.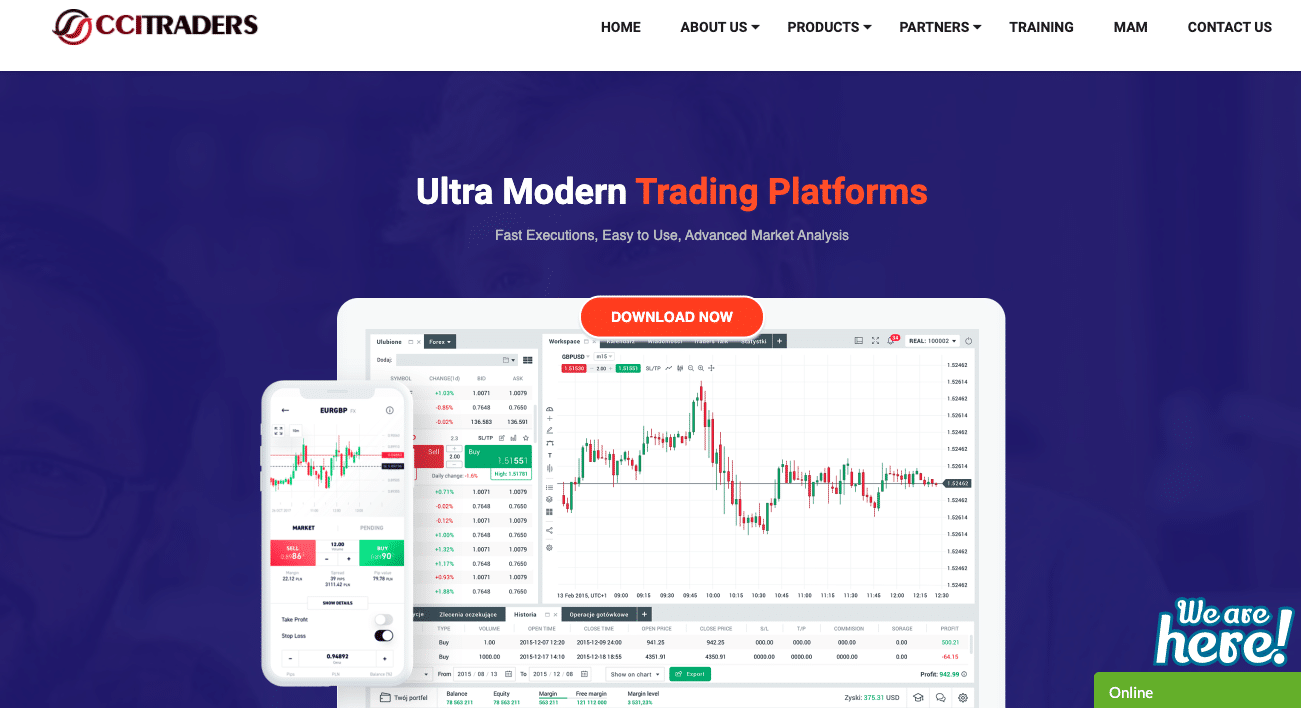 The differences are primarily in the minimum deposit, trading platform, spread and max leverage. If you sign-up for the ECN mini, premium or instiutional accounts, you will be executing trades from MetaTrader 5, whereas if you register for the CCI Standard account, you can access CCI Trader's proprietary offering, the 'XOH Trader'.
With regards to the trading conditions, this CFD broker offers a mix of fixed or flexible spreads, with the latter starting at 0.01. Based on our analysis of the CCI Traders demo MT5 platform, we found the minimum spread on the FX pairs to be 0.1 pip, in line with the broker's stated claims. In the case of commodities, the minimum spread was around 20 cents for crude oil and spot silver, and slightly more for spot gold.
When it comes to leverage, since the broker does not come under a tier-I regulator in Europe or the UK, they offer lower margins or high leverage. Retail investors receive max leverage of up to 500:1, while for professional traders, the max leverage is 1:200. However, if you login to the client cabinet and sign-up for a live account, the max leverage displays 1000:1, irrespective of the client or account type.
To sum it up, if you register with CCI Traders, you receive far lower spreads and higher leverage compared to a CYSEC or FCA regulated broker.
Platform and tools
As mentioned earlier, CCI Traders offers clients the choice of the MetaTrader 5 platform or the proprietary XOH platform. The XOH Trader is available as web, desktop and mobile applications, while MT5 is only accessible in the downloadable desktop and mobile versions.
If you choose the ECN trading facility, it is better that you sign-up for the MT5 platform. As part of the CCI Traders review, we tried to access all versions of the XOH Trader but were unsuccessful. Ultimately, we decided to continue our review of the CCI Traders platform and tools available from the Demo MT5 Desktop and Android applications.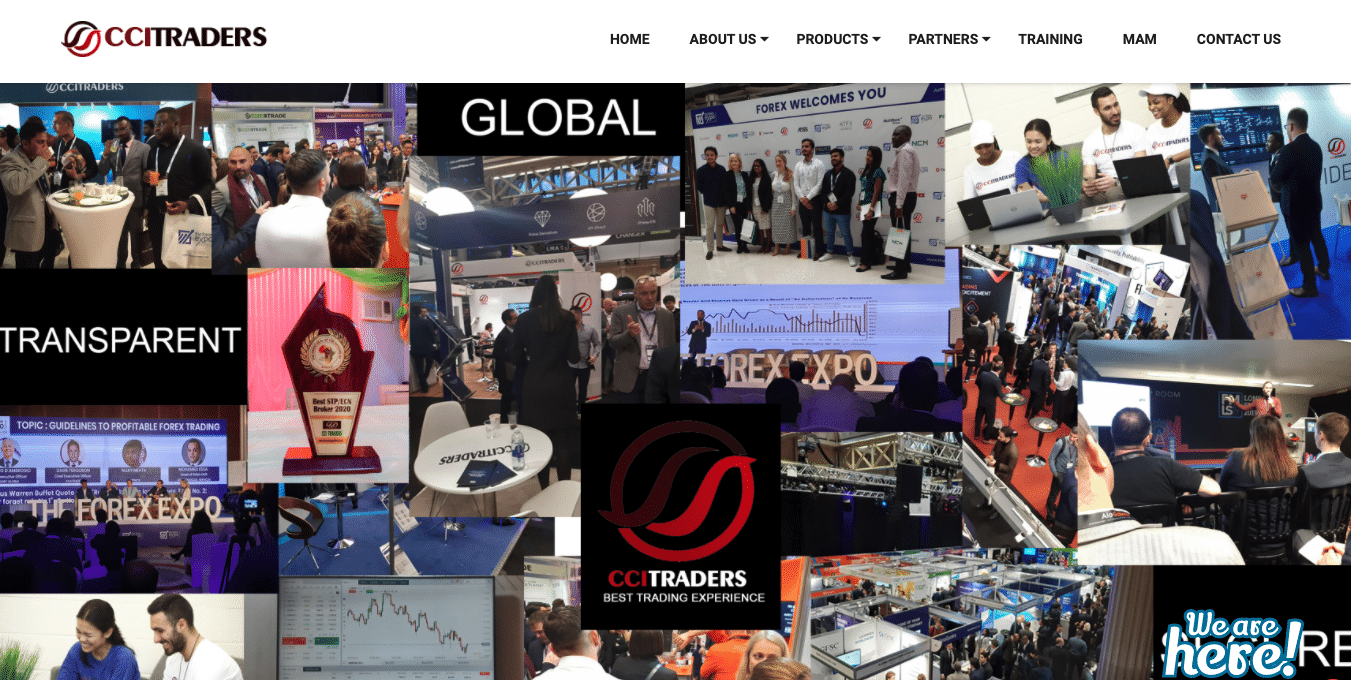 It is a breeze to sign-up for the CCI Traders MT5 desktop platform. All you have to do is download the application, and a login id and password combination is generated automatically, so there's no need for manual intervention. CCI Traders MT5 is the basic version of the MetaQuotes offering, which consist of two accounting modes.
You can access real-time streaming price data, open 100's of charts, use the full arsenal of analytical tools and execute manual, automated trading at the click of a button.
If you were expecting the broker to offer live news, you would be disappointed. Additionally, we were not able to access stocks nor place trades in any of the asset classes besides FX.
Here are the primary features of the CCI Traders MetaTrader 5 desktop platform:
The terminal is accessible on all computers and supports all browsers
Compatible with Windows, Linux, macOS, Android and iOS
Equipped with all order types, including market, pending and instant
You can monitor three chart types in 21-time frames
Bolster your analysis with over 80 in-built technical indicators and analytical objects
Execute manual and automated trading
Hedging and scalping allowed
Comes armed with advanced market-depth functions
Ability to place price alerts, monitor the live global economic calendar and execute one-click trading
Option to download, purchase or rent trading indicators from the codebase
Connect with the MQL5 community
CCI Traders MT5 mobile application
We reviewed the CCI Traders Android mobile application from a demo account and found the features to be similar to the desktop platform. The mobile app comes with a user-friendly interface with separate panels for marketwatch, charts, trades, history and a chat menu to get in touch with the MQL5 trading community.
The app supports all order types and comes equipped with several analytical tools and features to carry out in-depth analysis even when you are on the move. However, features like the market depth, live news and drawing tools were missing.
Based on our comprehensive analysis of the CCI Traders MT5 platforms, we found that although this CFD broker only allows clients access to the basic features, there are tons of tools to carry out in-depth market analysis. The highlights include low spreads, high leverage and speedy order execution, making them extremely competitive.
Commission and fees
CCI Traders does not charge commissions on any of their products. They only earn from the spread, which is the bid-ask difference. These vary across products and asset classes and starts from 1 pip for FX pairs.
When it comes to the fees, CFD brokers generally charge for deposits/withdrawals, currency conversion or dormant accounts. In our review of CCI Traders, we did not find any additional charges stated by the broker on the website, nor did they mention anything about additional charges in our interaction with them.
Education
When it comes to educational resources, CCI Traders provides only one educational YouTube video for beginners. The one-hour trading course delves into the basics of forex, risk and how you can make money in the forex markets. The following illustration provides a snapshot of the same. CCI Traders education, software/technological support is offered by the Mauritius entity, and brokerage is offered by the St. Vincent entity.
Customer service
CCI Traders provides customer support via email, Skype and telephone. In this CCI Traders brokerage review, we interacted with the live chat support on numerous occasions. While the initial reaction time of less than one minute was pretty impressive, the support team's response gradually increased as we asked them additional questions.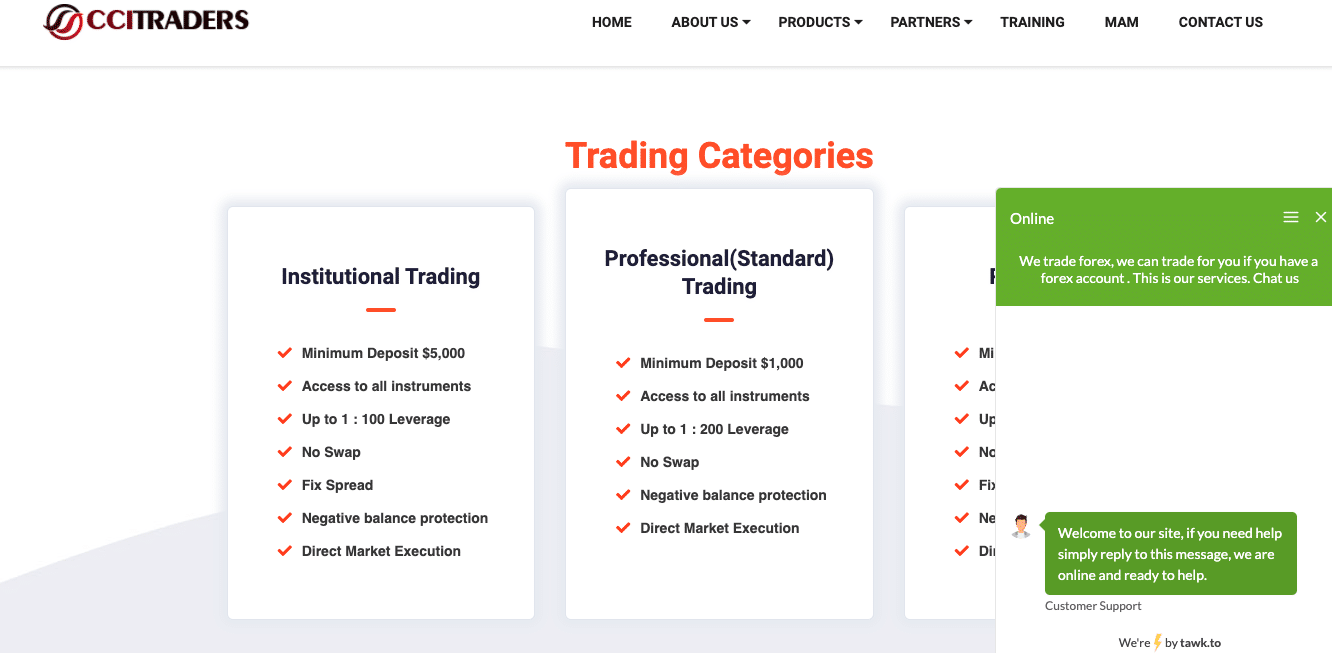 All in all, we found the quality of the customer service to be moderate, with lots of scope for improvement.
Final thoughts
As we conclude our review of CCI Traders, we have a mixed outlook of the broker. On the positive side, CCI Traders offers excellent trading conditions with the cutting-edge MetaTrader 5 platforms. In addition to the low client trading costs coupled with zero commissions and lack of swap charges, make them one of the lowest cost multi-asset CFD brokers in the industry.
However, on the flip side, the product range is minimal, the regulatory agencies may not be the best to protect client interests if the broker fails to settle claims or defaults. Additionally, the quality of client support needs to be enhanced while the broker could include a few more training resources for beginners.
If you are an active day trader, continually betting on the price movements of underlying assets, you might want to consider CCI Traders due to the low transaction costs. However, if you are a conservative investor who prefers a stringent regulator to bank upon if the broker fails you, then its best to look for alternatives.
FAQs
How can I open a demo account with CCI Traders?
To open a demo account with CCI Traders, you have to register with the broker by filling out the 'Open Live account' on the top right of the broker's web page. Next, fill out the basic info like your name, email address, country, phone number and click on 'REGISTER'.
You will immediately receive a verification email. Click on 'Confirm my email'. It will lead you to the Client Cabinet from where you can open as many demo accounts as you wish.
Is CCI Traders a regulated broker?
CCI Traders is authorised and regulated by the Financial Services Commission (FSC) of the Republic of Mauritius. Based on the Securities Act 2005, the FSC regulates all the non-banking financial sectors and global businesses operating out of Mauritius.
What are the deposit options at CCI Traders?
CCI Traders provides multiple deposit options to clients. These include card payments, eWallets and Bitcoin. The broker pledges to process all deposits instantly, excluding Bitcoins where the processing time would be captured immediately after three confirmations. The minimum deposit is $50 and there are no charges for fund deposits except for card payments.
How do I withdraw money from CCI Traders?
CCI Traders processes fund withdrawals via cards, eWallets or Bitcoin. This CFD broker does not charge for withdrawals, but all payouts are via the same deposit method. For instance: if you deposit funds into your trading account via Visa, the broker issues a payout to the same card. The minimum amount you can withdraw is $50.
Please be advised that certain products and/or multiplier levels may not be available for traders from EEA countries due to legal restrictions.
---
---