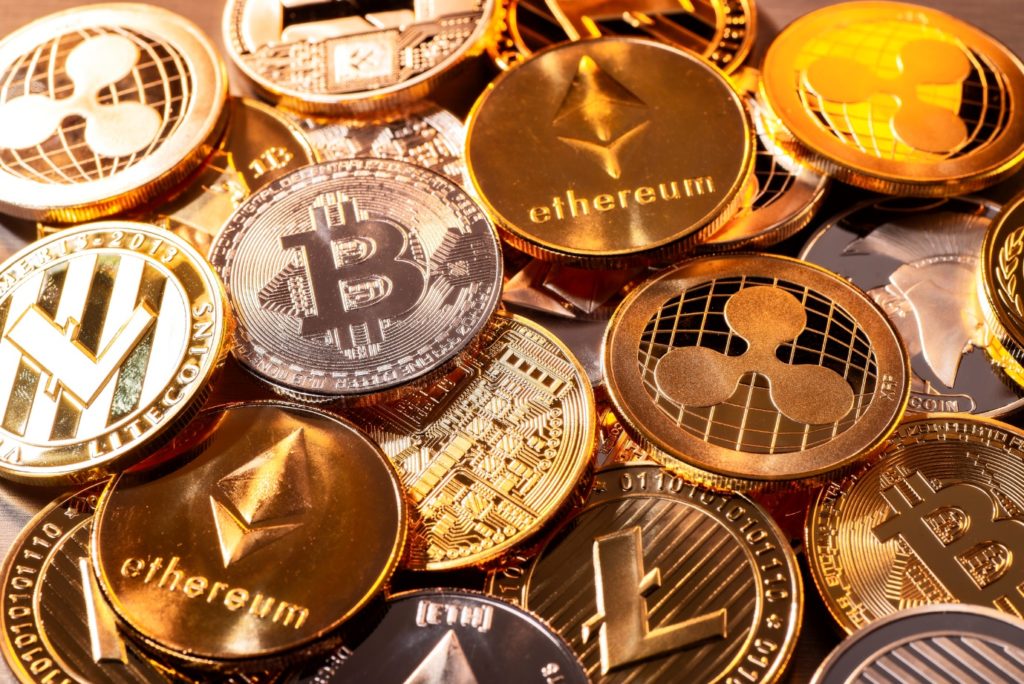 Cryptocurrency (crypto) has gained massive popularity since 2009 (when Bitcoin (BTC) was launched), with more and more people investing using crypto every year. Its best-known benefits include providing users with a certain degree of privacy, security via the blockchain, and cost savings, because cryptos do not pay third-party fees. This technology is not only an investment vehicle; it can be used to purchase small and large-ticket items, with online and physical stores and establishments starting to welcome crypto payments.
What is a Safe Crypto?
Investors seeking a profitable currency hear the term 'safe crypto' a lot these days, but what actually makes a coin safe? With so many new currencies in circulation, choosing to invest in the next up-and-coming coin is always an appealing idea, but poses a much higher risk than selecting a popular, well-established currency like BTC or Ethereum (ETH). Scams are always a risk, so sticking to well-known cryptos with a good development team and solid reputation is key to avoiding unsafe coins.
We've compiled a list of the safest cryptos to invest in, taking their history, development, and market standing into account.
The Safest Cryptos to Invest in
ETH
ETH is the second largest crypto behind BTC, and currently the most popular. It gives developers a platform for creating their own crypto and running smart contracts. It is relatively new, but its technologies have made it a market leader.
ETH has a major project in the works. In August 2022, it will launch 'the Merge', a platform that will decrease the number of coins in circulation and make ETH mining (the ability to put new coins into circulation) obsolete.
The Merge's main feature is increased blockchain security for investors, where transactions are cleared by consensus (more than one person).
Outside of the Merge, ETH is working with another major financial services company, Fidelity, to fortify Fidelity's tech force infrastructure, and offer ETH custody and trading services to Fidelity customers.
ETH's risks relate to transaction speeds, escalating prices, and security. Its one-lane transaction processing system can slow down during peak times. Transaction fees are also high, having risen 13% in March 2022 due to blockchain space demand. However, the Merge is expected to address this issue.
Alongside slow processing speeds and pricey transaction fees, the platform has experienced a few security events. In 2016, a hacking event resulted in the loss of $50 million worth of ETH. In May 2022, the company experienced a security issue after launching a new blockchain that ran parallel to its mainnet. The blockchain was part of a test network, so users were not affected. Some of these issues may disappear once the Merge upgrade takes place. Overall, ETH is working to keep its crypto safe for investors.
BTC
The 'original' crypto, BTC has established itself as reliable, with many merchants and businesses accepting BTC payments, and some financial institutions integrating BTC services into their banking platforms. In May 2022, the Luna Foundation Guard made $1.5 billion in loans using BTC and TerraUSD, and VanEck is making its second attempt at establishing a BTC exchange-traded fund with the US Securities and Exchange Commission (SEC).
Even though it is more established, there are a few risks associated with investing in BTC. Firstly, it is very expensive, with its last valuation being $19,000. This price may not appeal to investors who cannot afford it, or those who do not want to spend money on a fraction of the market's coin.
Another risk is that BTC's value can fluctuate wildly; a previous example of this is its price increasing and decreasing thousands of dollars in one month. If you are risk-averse, many experts advise staying away from BTC as an investment. If you are looking for long-term potential and willing to ride out these fluctuations, BTC could be a good option.
Terra 2.0 (LUNA)
LUNA was a relaunch of the Terra Classic blockchain, which used stablecoins. Stablecoins are cryptos tied (or 'pegged') to assets (such as art, homes, and investments) designed to remain relatively stable in price. Terra Classic was backed by currencies such as the US Dollar, South Korean Won, and the International Monetary Fund's (IMF's) Special Drawing Rights currencies, which allowed global payment transactions.
The currency was experiencing a strong year until May 2022, when it experienced a setback: the stablecoin market became volatile, causing Terra Classic to plummet. Some experts say crypto market investors were hesitant overall, making it difficult for this currency to recover the momentum it had experienced at the start of the year. The company launched LUNA without the algorithmic stablecoin in hopes of stabilizing their brand and helping investors recover some of their losses.
In terms of LUNA's safety, only time will tell, but experts have generally positive opinions about the coin's future.
Cardano (ADA)
ADA is another crypto that appeals to investors because its platform allows users to complete transactions much faster than others, reducing the amount of energy used. The platform's ability to complete speedier transactions also makes it cheaper for users.
The main risk in investing in ADA is it may not be able to compete with larger cryptos due to its size. However, while the coin has a small development team, it was founded by ETH co-founder Charles Hoskinson, meaning the crypto has plenty of expertise behind it.
Avalanche (AVAX)
A new layer-one blockchain, AVAX differs from its competitor ETH in that it provides users with a platform that can validate transactions using three individual blockchains that evaluate each transaction independently. Not only does this make it possible to scale your investment; AVAX can also handle more transactions (up to 6,500 per second).
This coin was chosen as the reserve currency for Terra's stablecoin and as part of this deal, Foundation Guard (a non-profit that supports Terra) intends to purchase $100 million worth of AVAX. A reasonably priced coin, it began trading in 2020 and has fluctuated between a low of $9.34 and a high of $146.22. AVAX was priced at $29.59 as of mid-August 2022.
The only risk in investing in AVAX is it has no track record yet. Without long-term performance, it is difficult for investors to make comparisons between this and other cryptos in its class or determine whether it is a good investment; that is where the risk lies.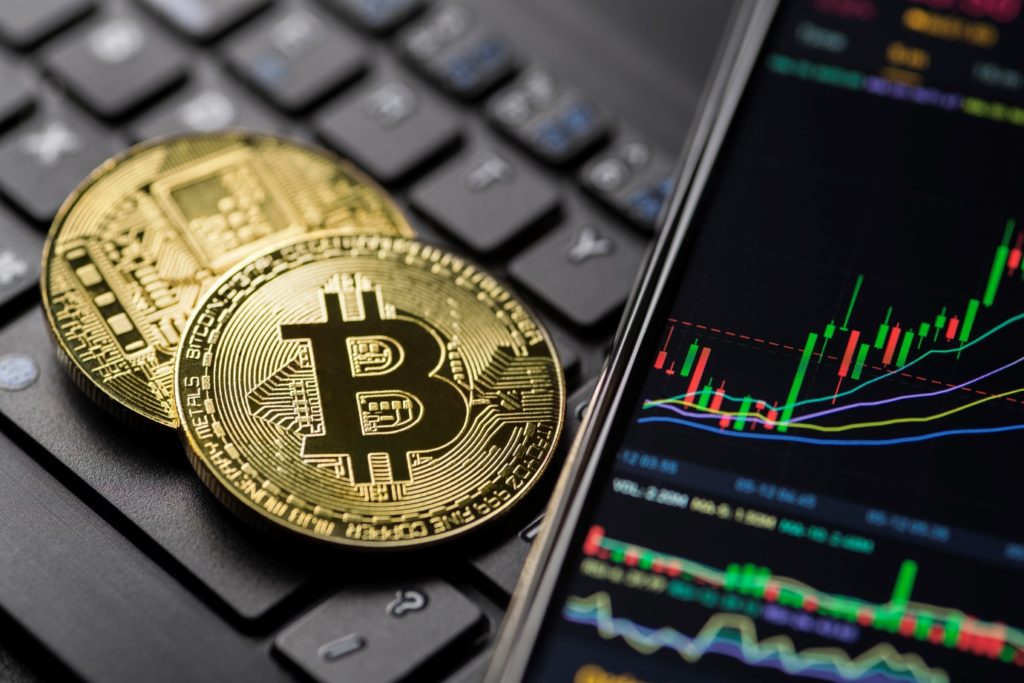 How to Invest in Crypto
One of the most common ways to invest in crypto is to use a broker, a platform that facilitates buying and selling through an intermediary firm. It is important to use a regulated and trustworthy broker to avoid potential scams. Investors should research the software the crypto broker provides, its regulatory body, fees, and reviews from other traders before signing up.
Some investors also use a crypto exchange such as Coinbase or Binance to trade. Trading via a crypto exchange is a popular choice for beginners, or investors looking to trade smaller amounts.
As with all forms of investing, traders should take the time to familiarise themselves with cryptos, how they work, and the risks involved before putting any money on the line. Trading cryptos — even safe ones — comes with inherent risk.
Safe Crypto Brokers
Broker
Features
Min Deposit
EURUSD Spread
77% of CFD traders lose

US Clients: Yes (eToro USA)

Regulated : Yes

Social Trading Platform
FCA & CySEC Regulated
Minimum Deposit $200
Demo Account
Copy Trading
2000+ Instruments

$200
from 1

Sign Up

77% of retail investor accounts lose money when trading CFDs with this provider. You should consider whether you understand how CFDs work, and whether you can afford to take the high risk of losing your money.

82% of retail investor accounts lose money when trading CFDs with this provider. You should consider whether you can afford to take the high risk of losing your money.

US Clients: No

Regulated : Yes

– FCA, ASIC, CySEC Regulated.
– Multi Asset Trading Platform.
– No Time Frame For Demo Accounts.
– the provider offers CFD trading only

100GBP/AUD/EUR/USD
variable

Sign Up

82% of retail investor accounts lose money when trading CFDs with this provider. You should consider whether you can afford to take the high risk of losing your money.

Your capital is at risk

US Clients: No

Regulated : Yes

– 40% New Member Bonus
– MIFID, ASIC, FSA & FSCA regulated
– Free Online Trading Coach

$100
Fixed

Sign Up

Europe* CFDs are complex instruments and come with a high risk of losing money rapidly due to leverage. 79% of retail investor accounts lose money when trading CFDs with this provider. You should consider whether you understand how CFDs work and whether you can afford to take the high risk of losing your money.
Conclusion
These are just a few of the many cryptos on the market. When dealing with cryptos, risk is always a factor due to market volatility. The ones mentioned above, however, provide consumers with innovative tools that are multi-functional, and have reasonable security protocols. They are also making strides in the crypto market.