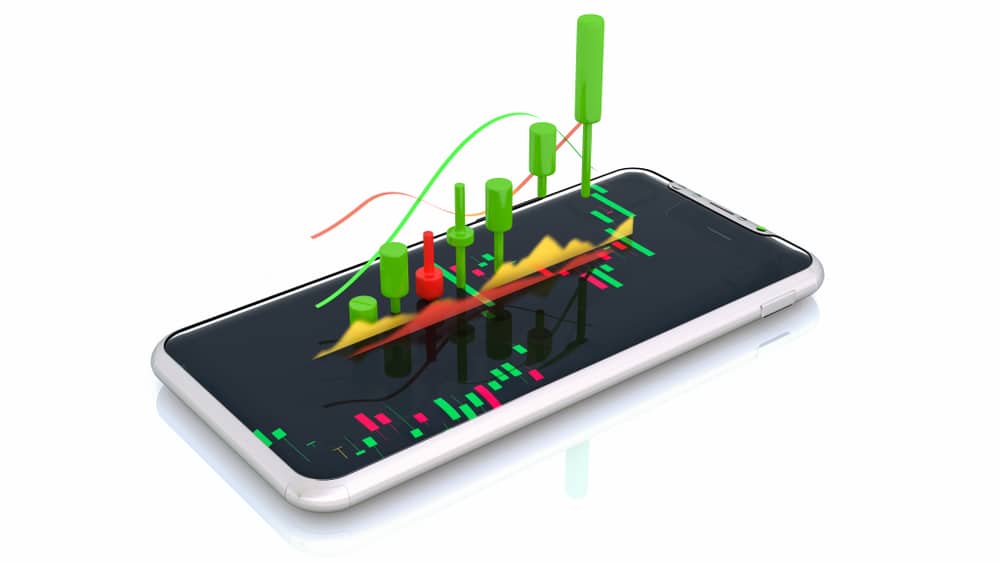 What Are Signal Seller Scams?
Many forex traders rely on seller signals. These are trading tools that monitor and analyse what is happening in the market and indicate when traders should sell a particular instrument based on what the financial markets are doing and what they are likely to do next.
These tools can be a great way to make, buy and sell decisions, but as with any trading tool, even the best ones cannot always provide 100% accurate forecasts about future trading performance. Even legitimate signals indicators can sometimes provide traders with false signals, due to complicated and volatile market conditions.
Many newer traders, or those who are trading unprofitably, can be very tempted by these tools, however, and this is something that scammers can take advantage of. Although there are some genuine signal providers, the vast majority are not that reliable, and some just churn out fake 'signals' or certainly signals that are of dubious quality.
Some providers of signals tools can seem very convincing and can even seemingly show proven track records of the results of those using their tools. This 'evidence', however, can be faked. Today you will learn about how signals scams work, why some traders fall for them, and how to avoid them.
Table of Contents
The Basics of Signal Seller Scams
This type of fraud is made possible thanks to the increased distribution of misinformation and technological advancement. A wide demographic of trader can fall victim to this particular brand of forex scam and it is unwise for any trader to assume that they are immune. Those who have been in the foreign exchange world for a long time will have a greater understanding of what information is legitimate and what is not. The most vulnerable, however, are those who don't have much forex experience. Traders who have just started out at the very bottom of the forex-trading ladder may be open to taking more risks, leaving themselves exposed.
Signals scams can work in a few different ways. Some scammers simply sell useless indicators in order to make money from the sales of, or subscriptions to, these tools. They may charge relatively small amounts, so traders are unlikely to kick up too much of a fuss if they continue to experience mostly unprofitable trades. Some however, go as far as to create a series of falsified signals, which look authoritative, but in fact, take a trader down the wrong path in a way that is lucrative only for the broker.
Signal sellers are most often retail firms, or sometimes just individual traders, who offer a system that claims to identify favourable times to buy or sell a particular currency pair. The people selling these systems claim they are based on professional recommendations and that they are easy to follow and will practically guarantee a healthy trading profit. Generally, the signals are provided on subscription, in return for a daily, weekly, or monthly fee. The sellers will often talk about their experience, trading abilities, and monetary success, and may have testimonials from people who swear the system is infallible and has made them lots of money.
Many signal seller scammers just take money from a certain number of traders and then disappear with it, having never recommended any profitable trades. Some will recommend a good trade now and then, to fool traders into continuing with the subscription. There are, of course, some signal sellers who are honest and perform trade functions as intended, but the whole area of signal selling is one that makes it fairly easy for scammers to thrive.
Why Do Traders Fall for Signals Scams?
As with any other scam, many people fall for it due to the promise of big gains for relatively little effort, which can be very attractive to new traders. Scammers often promise that this is a 'guaranteed' or 'foolproof' way of trading. They may also imply that it is a 'trade secret' that few people know about. They invariably over-promise, claiming that high or consistent returns are possible, but only with this particular system.
New traders might not, of course, have the experience to spot when a signal to buy or sell is a bad one, so they are unlikely to realise they have been sold a signal seller scam until it is too late, and they have already lost money. They might also be told that some bad trades are inevitable, but that over time they will profit with this system, so they keep paying for it for a little longer. Even new traders are often aware that losing money in forex trading is common. Signal scammers may persuade them that those traders who lose money long-term do so because they do not have access to this amazing tool they have provided.
One common hallmark of a signal selling scam is the creation of conditions in which the trader assumes that a system's past successes are an indication of its worth. Scam artists in this field use this to prey on vulnerable traders and produce statistics that show the supposed ongoing successes of a system. However, the evidence provided could well be fake. And even if a tool has worked in the past, there's no guarantee that these successes will remain in force for the long term. If there's no disclaimer to this effect published on the organisation's website, there's a good chance that this is a red flag and that the provider ought not to be trusted.
Scammers are clever and will often approach traders who are vulnerable, such as new traders who are getting desperate to turn a profit. They will find these traders, maybe via social media or other sharing and messaging apps, and prey on their vulnerability and desperation, persuading them that this tool is exactly what they have been looking for and will provide that special something that's needed to start finally trading profitably.
How to Avoid Signals Scams
Signal information products are certainly not essential. There are plenty of online tutorials available for new traders that give you a whole range of information to help you trade more successfully. The critical aspect here is whether or not a trader is willing to invest the time to build up their knowledge and awareness of all the many factors that play into making successful forex trades.
Having said that, signals tools and various other technical indicators can indeed be part of a profitable trading strategy, so you don't want to be so wary of scams that you are scared to try out legitimate trading tools. It is always worth reading reviews of your preferred provider and carefully checking out their trading credentials. If a signal provider has been around for a long time, there will most likely be some positive reviews of its services on the web. These shouldn't be too difficult to track down with a simple Google search.
Just be aware, of course, that some reviews may be fake. It is best if there seems to be a mix of reviews from many different sources, and maybe some industry reviews on forex trading websites as well, which can indicate that real traders have tried them out and reported on their experience.
Signal selling is not always a scam. It can be a perfectly legitimate enterprise, and this is one of the main reasons why many investors get caught out. There are organisations out there that are genuine, which provide useful and legitimate information, and this can create a confusing situation. Unlike some other forms of forex fraud, forex signal seller scams are a little more difficult to spot because there are worthwhile, non-fraudulent providers in the mix.
Safe Signals Brokers
Broker
Features
Min Deposit
EURUSD Spread
Your capital is at risk

US Clients: No

Regulated : Yes

– Regulated by FCA, CySEC, FSCA, IFSC and FSC – Over 1M Registered Accounts – More than 250 Trading Instruments – MT4, MT5 and Web Trader Platforms – No dealing desk – Crypto-trading only avail. for Exinity Limited.
$10
ECN 0.1, Standard 1.6
77% of CFD traders lose

US Clients: Yes (eToro USA)

Regulated : Yes

Social Trading Platform
FCA & CySEC Regulated
Minimum Deposit $200
Demo Account
Copy Trading
2000+ Instruments

$200
from 1

Sign Up

77% of retail investor accounts lose money when trading CFDs with this provider. You should consider whether you understand how CFDs work, and whether you can afford to take the high risk of losing your money.

Your capital is at risk

US Clients: No

Regulated : Yes

– 40% New Member Bonus
– MIFID, ASIC, FSA & FSCA regulated
– Free Online Trading Coach

$100
Fixed

Sign Up

Europe* CFDs are complex instruments and come with a high risk of losing money rapidly due to leverage. 79% of retail investor accounts lose money when trading CFDs with this provider. You should consider whether you understand how CFDs work and whether you can afford to take the high risk of losing your money.

Between 74-89 % of retail investor accounts lose money when trading CFDs

US Clients: No

Regulated : Yes

FCA, CySEC, DFSA, BaFIN, SCB, CMA & ASIC Authorized and Regulated
24 Hour Support
Negative Balance Protection

$200
NDD 0.09 / Standard 0.69

Sign Up

Between 74-89 % of retail investor accounts lose money when trading CFDs
Conclusion
As a trader, the best thing to do when it comes to preventing signal selling scams is to ensure that you approach the situation with a healthy dose of scepticism. To reduce the risk of falling victim to a forex signals scam, be sure to question and scrutinise every trading opportunity and work out whose interest it truly benefits. Traders can use price charts to perform personal signal analysis rather than relying on an external signals provider, and can combine their own analysis with the signals they are being given to see if they seem to make sense.
You should also research potential signal providers to ensure they are genuine and at the higher end of the market. Looking at provider websites is one method of ascertaining legitimacy. Another is to read and assess online provider reviews. In the end, it is down to the individual trader to work out just how valuable any given signal selling service is to them. Forex signals services and the results they propose are by no means guaranteed — there is no such thing as a crystal ball. Anyone providing 'guaranteed' or unrealistic results in forex trading is almost certainly a scammer.