---
A mixed tone for the US$ over the past week, with a significant sell-off for USDJPY, which has created an intermediate-term top and a more bearish shift into late March and early April.
For USDCAD, however, the tone remains resilient, with an underlying bullish theme still evident since the FOMC Meeting in mid-March.
USDJPY
A rebound effort Friday, but capped by initial resistance at 111.59, after a Thursday push to another new setback low (to 110.59), reinforcing negative pressures from the sell-off since the FOMC meeting in mid-March and whilst below 111.59 keeping the risk lower Monday.
Furthermore, the plunge through 111.32 on Wednesday shifted the intermediate-term outlook to bearish.
For Today:
We see a downside bias for 110.59; break here aims for 110.27 and 110.00.
But above 111.59 opens risk up to 112.06.
Intermediate-term Outlook – Downside Risks:
We see a negative tone with the bearish threat to 110.00/109.76.
Below here targets 108.51 and 105.99.
What Changes This? Above 115.50/63 signals a straight shift from bearish to bullish.
Daily USDJPY Chart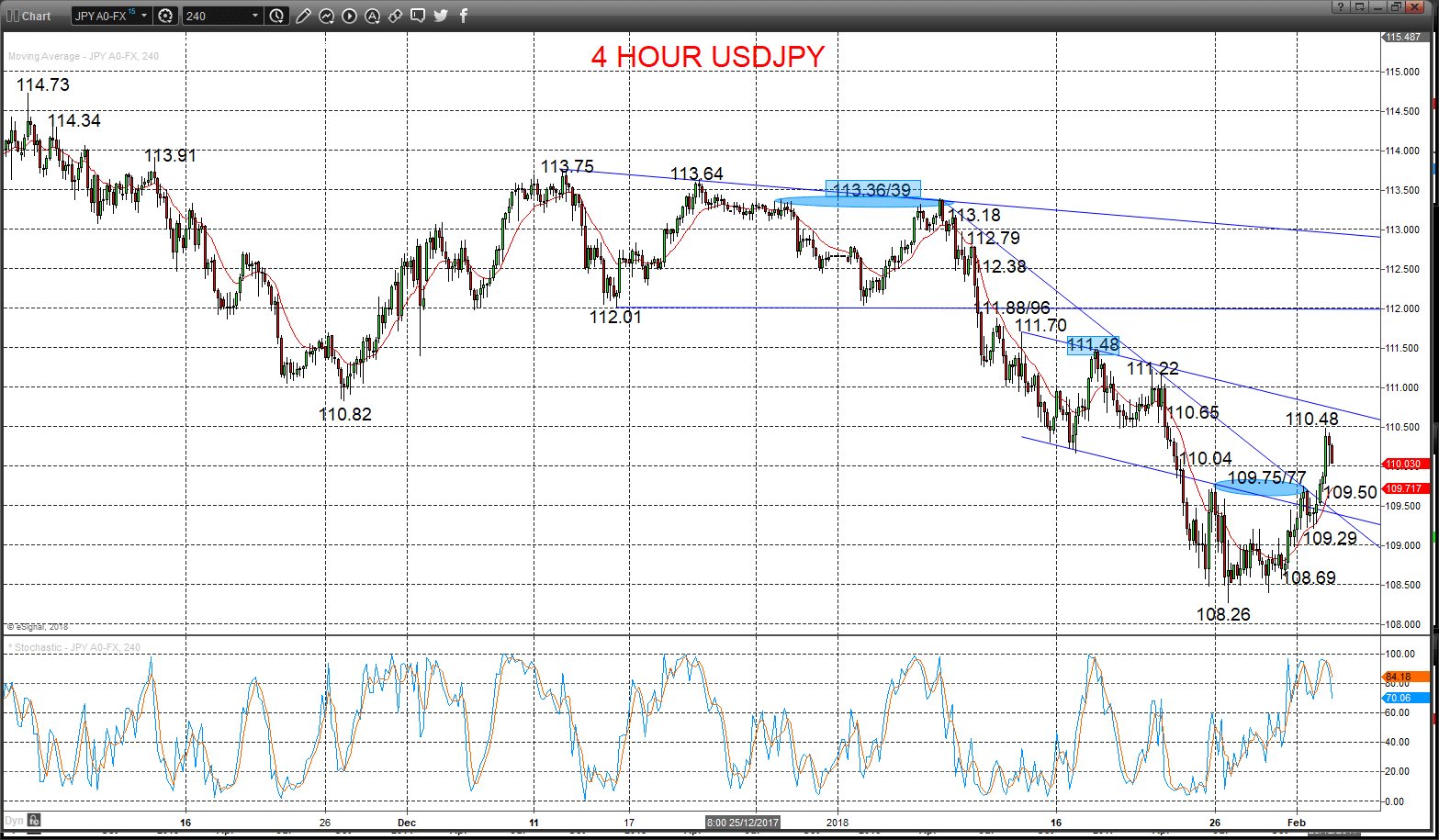 USDCAD
An unexpected rebound on Friday, but we view this as very short-term corrective in nature, leaving bearish pressures from the Wednesday plunge after the Fed, keeping risk lower for Monday.
For Today:
We see a downside bias for 1.3272; break here aims for 1.3229, maybe 1.3160.
But above 1.3378 opens risk up towards 1.3465.
Short/ Intermediate-term Range Parameters: We see the range defined by 1.3598 and 1.2965.
Range Breakout Challenge
Upside: Above 1.3598 aims higher for 1.3837/59 and 1.4000/17.
Downside: Below 1.2965 sees risk lower for 1.2759 and 1.2457.
4 Hour USDCAD Chart