---
A solid recovery effort for USDJPY on Monday in reaction to the French Presidential election result, with a shift away from a "risk off" scenario. Although the intermediate term outlook remains bearish, on a very short-term basis this could allow for an upside correction.
USDCAD continues to push higher as the oil price falls, with a growing risk of a more bullish intermediate-term tone, but only signalled on a break above 1.3598.
Read more daily forex articles.
USDJPY – Upside risk
A rebound Friday from above 108.69/66 support and a bull gap to start this week (109.83-45), reinforcing the recent push above resistances at 109.18, 109.22 and 109.39 for a small base structure, keeping the risk to the upside Monday/Tuesday.
However, the April plunge through 110.09/08/00 reinforced the intermediate-term bearish outlook.
For Today:
l We see an upside bias for 110.59 and 110.73; break here aims towards the 111.58/59 area.
l But below the bull gap (109.83-45) opens risk down to 108.85 and 108.69/63.
Intermediate-term Outlook – Downside Risks:
l We see a negative tone with the bearish threat through 108.51.
l Below here targets 105.99.
What Changes This? Above 115.50/63 signals a straight shift from bearish to bullish.
2 Hour Chart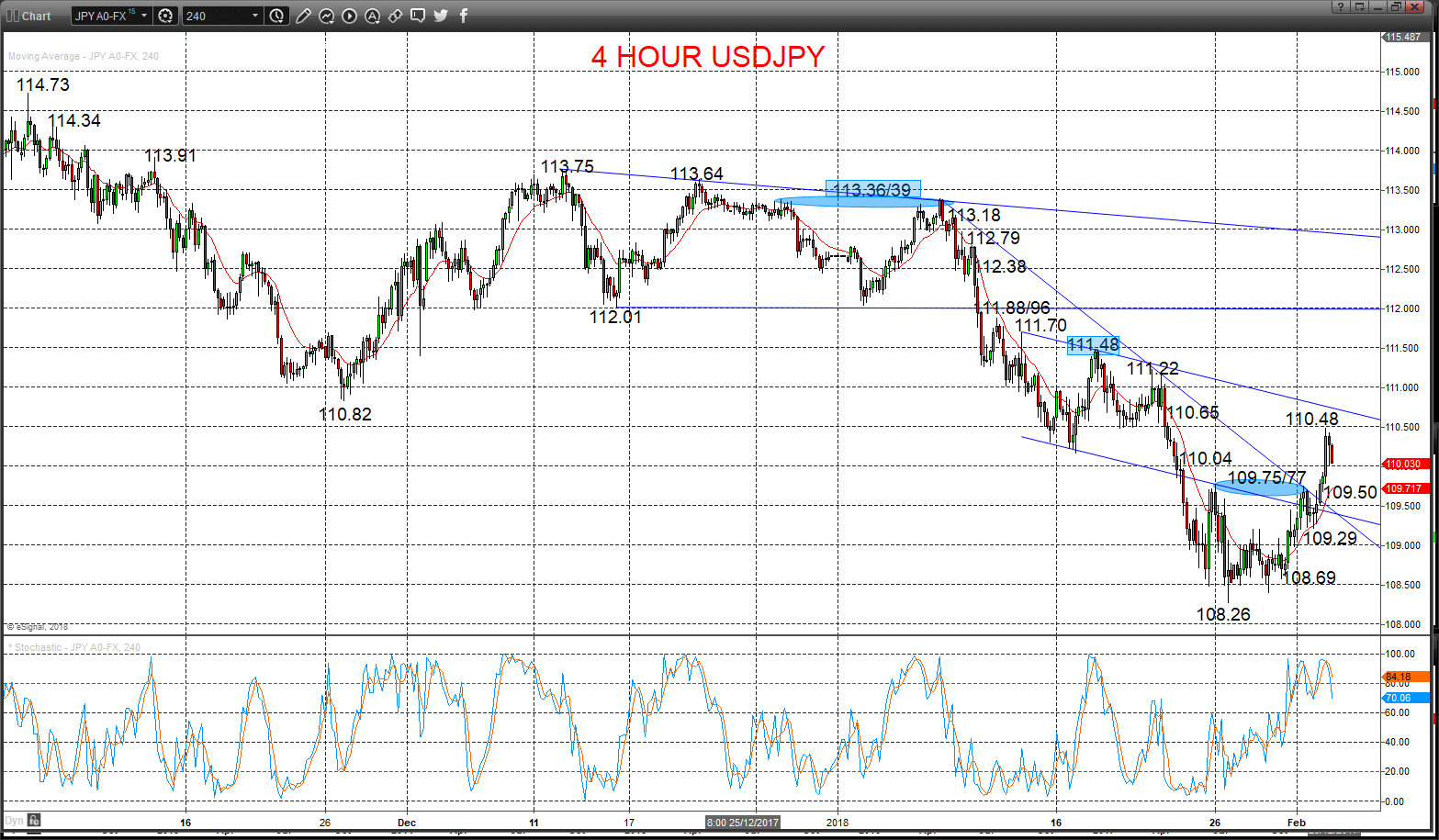 USDCAD – Upside risks
A high-level consolidation at the end of last week and a probe above the 1.3500 minor resistance, reinforcing the previous push up through resistance at 1.3426 and the 1.3455/65 area, keeping the bias for further gains into Monday.
Growing risk is for an intermediate-term bully shift above 1.3598.
For Today:
l We see an upside bias through 1.3525 for 1.3535 and 1.3558, maybe the critical peak at 1.3598.
l But below 1.3451 opens risk down to 1.3411, maybe to 1.3374.
Short/ Intermediate-term Range Parameters: We see the range defined by 1.3598 and 1.2965.
Range Breakout Challenge
l Upside: Above 1.3598 aims higher for 1.3837/59 and 1.4000/17.
l Downside: Below 1.2965 sees risk lower for 1.2759 and 1.2457.
Daily Chart