The US currency suffered significant losses within G3 after the Wednesday release of the FOMC Minutes. The EURUSD rally and USDJPY sell off have negated short/ intermediate term bull pressures for the US$ and leaves the currency vulnerable within G3 to further losses in the near term.
However, a resilient tone by the greenback against the Canadian and Australian Dollars leaves a downside bias for AUDUSD and bullish tone for USDCAD. We focus on the latter two spot rates below.
AUDUSD
Another consolidation session on Friday leaves very little directional impetus into Monday, but the Thursday push through .7320 support, with the bounce short of modest resistance at .7380, sees a negative bias.
Moreover, this leaves bigger picture bear pressures intact into latter August.
For Monday: We see a neutral tone between .7380 and .7280 (with a negative bias)
Break above .7380 targets .7409 and aims for .7440/49, which we would look to try to cap.
Break below .7280 aims for .7255, maybe .7214, which we would look to try to hold.
Short/ Intermediate-term Outlook – Downside Risks:
Whilst below .7499 we see a negative tone resurfacing with the bearish threat to .7269 and .7091.
Break sees psychological .7000.
Daily AUDUSD Chart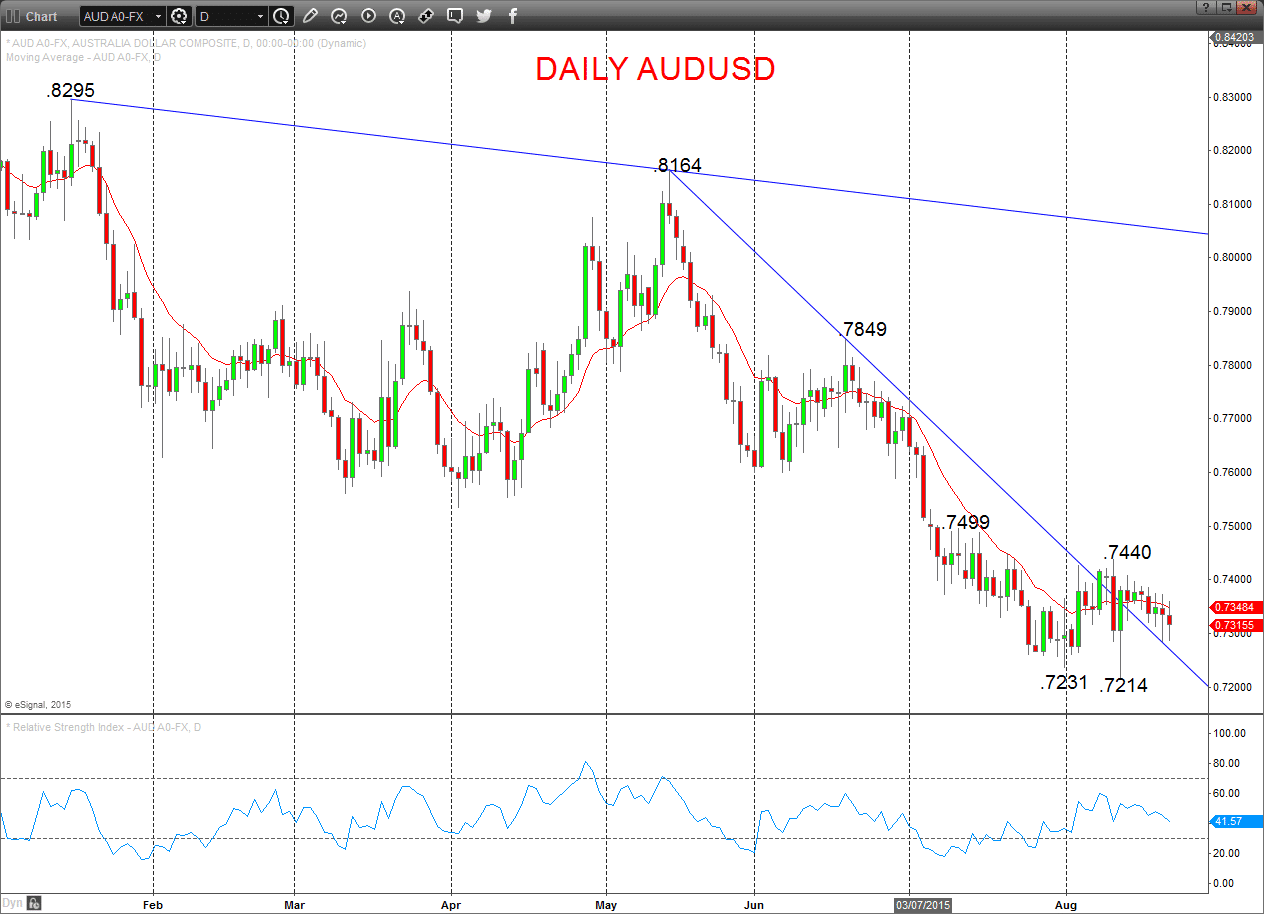 Monthly AUDUSD Chart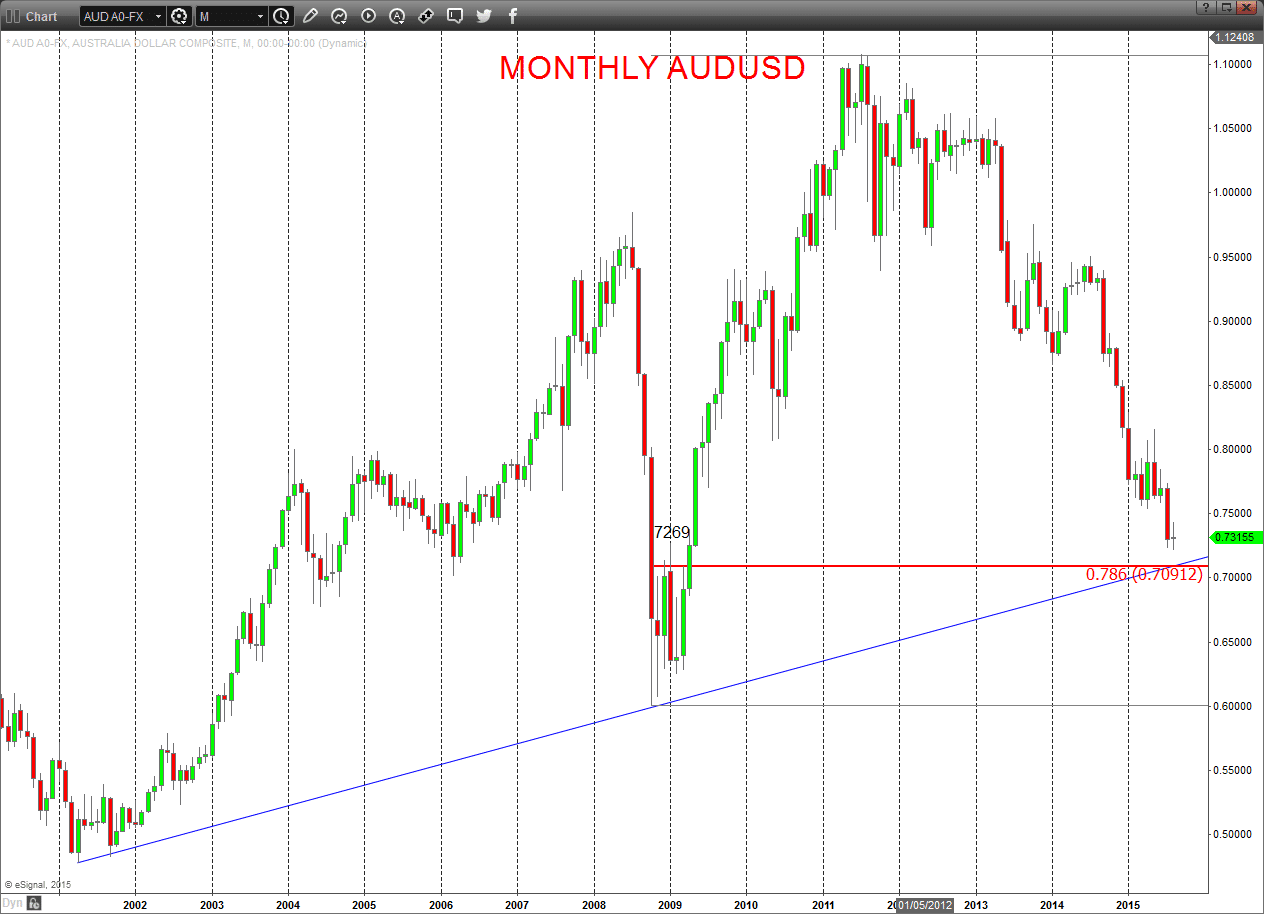 USDCAD
A dip and a bounce Thursday from support seen at 1.3019/1.2993 through 1.3152/57 and 1.3184 resistance to leave upside risks Monday.
Moreover, the strong July advance above the 2009 peak at 1.3064 to a 10 year high, leaves risks for a push higher into early August, to aim for further, long term upside targets.
For Monday:
We see an upside bias for the 1.3214 cycle peak; break here aims for 1.3255, maybe closer to 1.3300/05.
But below 1.3057/56 opens risk down to 1.3019/1.2993, which we would look to try to hold.
Short/ Intermediate-term Outlook – Upside Risks:
We see a more positive tone with the bullish threat to 1.3346.
Above here targets longer term levels at 1.3454 and 1.3819.
Daily USDCAD Chart
Monthly USDCAD Chart