---
A mixed tone for the US Dollar versus the Japanese Yen and the Canadian Dollar into early July.
USDJPY has shifted from a bearish intermediate-term outlook to a neutral range theme with the late June push above 112.13. Furthermore, the threat is for a push above 114.37, which would see an intermediate-term bullish shift.
For USDCAD, the July outlook simply remains bearish.
USDJPY – Bullish shift threat
A recovery late last week from above the support area established at 112.93/73 and a Friday push through 113.69/74 and 113.92 resistances, maintaining upside pressures from the July extension, leaving upside threats into Monday.
Furthermore, the late June push above 112.13 switched the intermediate-term from bearish to neutral; a more bullish tone requires a move above 114.37.
For Today:
l We see an upside bias for 114.18; break here aims up to key 114.33/37, maybe 114.75.
l But below 113.47 opens risk down to 113.11.
Intermediate-term Range Parameters: We see the range defined by 114.37 and 108.89.
Range Breakout Challenge
l Upside: Above 114.37 aims higher for 115.50/63 and may be up to 118.65.
l Downside: Below 108.89 sees risk lower for 108.10 and 107.19, 105.99 and 104.93.
Daily Chart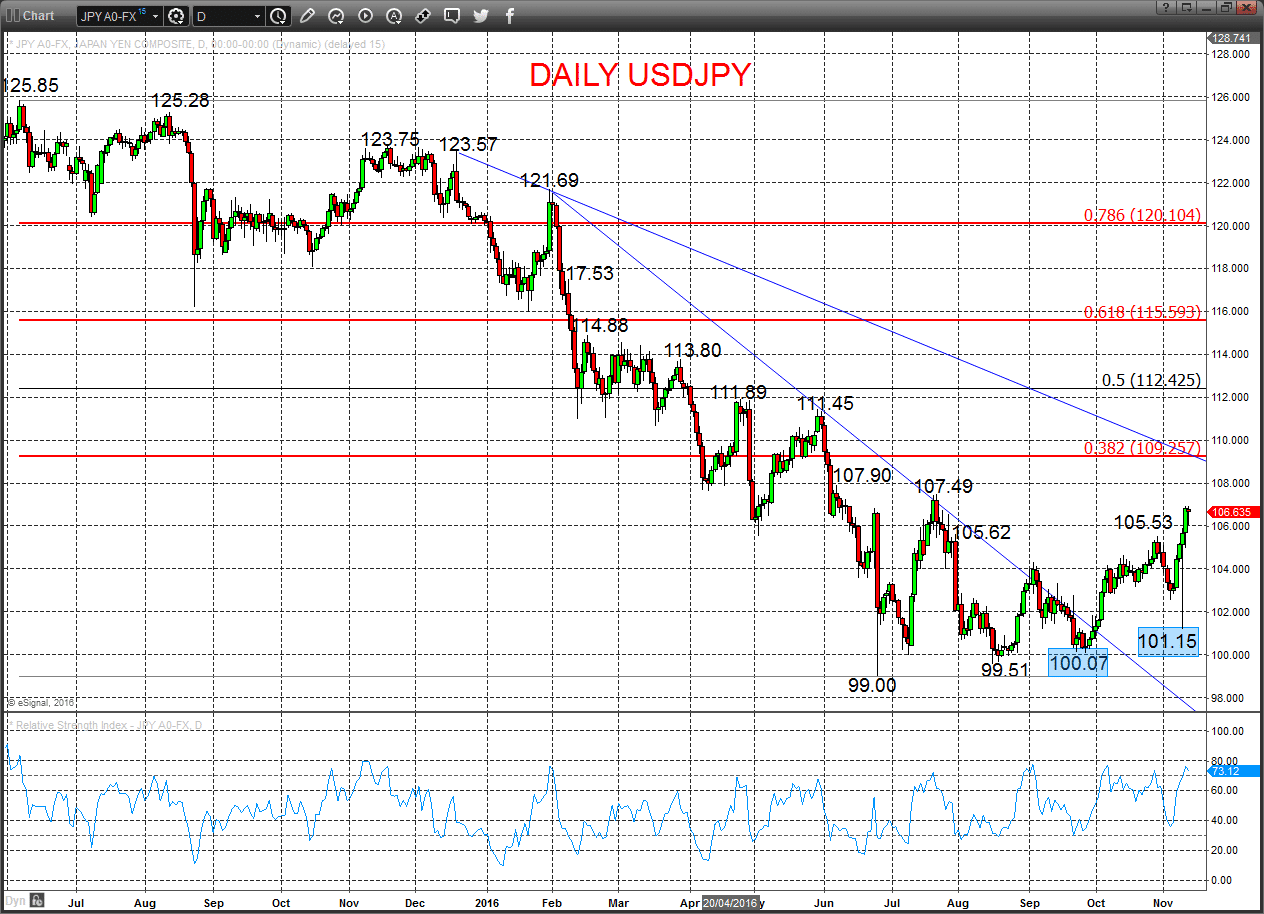 USDCAD – Bearish threat intact
A more negative tone Friday as expected through the 1.2908 recent low, with recent consolidation activity contained below our initial resistance at 1.3015, maintaining negative pressures from the entire sell-off from May, aiming lower again Monday.
Furthermore, this activity reinforces the June push below 1.3219, which signalled an intermediate-term bearish shift.
For Today:
l We see a downside bias for 1.2852, maybe 1.2823.
l But above 1.2950 opens risk up to 1.3015.
Intermediate-term Outlook – Downside Risks:
l We see a negative tone with the bearish threat to 1.3002/00 and 1.2965.
l Below here targets 1.2759 and 1.2676/51.
What Changes This? Above 1.3347 signals a neutral tone, only shifting positive above 1.3550.
Daily Chart