---
The US$ has resumed a more positive tone from early March, primarily driven by more hawkish statements from various members of the Fed Open Markets Committee, very much keeping the March meeting "live".
For USDCAD this has encouraged a push above the 1.3387 level which neutralised a more bearish theme and switches to a broader range environment, but certainly with a positive tone.
Furthermore, USDJPY has rebounded from ahead of key support at 111.58 and critical support 111.32, rejecting a more negative shift and switching the threat for a more positive tone into mid-March (potentially more bullish above 115.63).
USDCAD
Another push to the upside on Friday to reinforce the strong rally from late February above an important resistance from mid-January at 1.3387, and despite an intraday setback, this still leaves the risk of further gains into Monday.
Furthermore, the recent push above 1.3387 has shifted the intermediate term outlook from bearish back to neutral.
For Today:
We see an upside bias for 1.3437 and 1.3461; break here aims for 1.3497.
But below 1.3336 opens risk down to the 1.3294/73 area.
Short/ Intermediate-term Range Parameters: We see the range defined by 1.3598 and 1.2965.
Range Breakout Challenge
Upside: Above 1.3598 aims higher for 1.3837/59 and 1.4000/17.
Downside: Below 1.2965 sees risk lower for 1.2759 and 1.2457.
Daily USDCAD Chart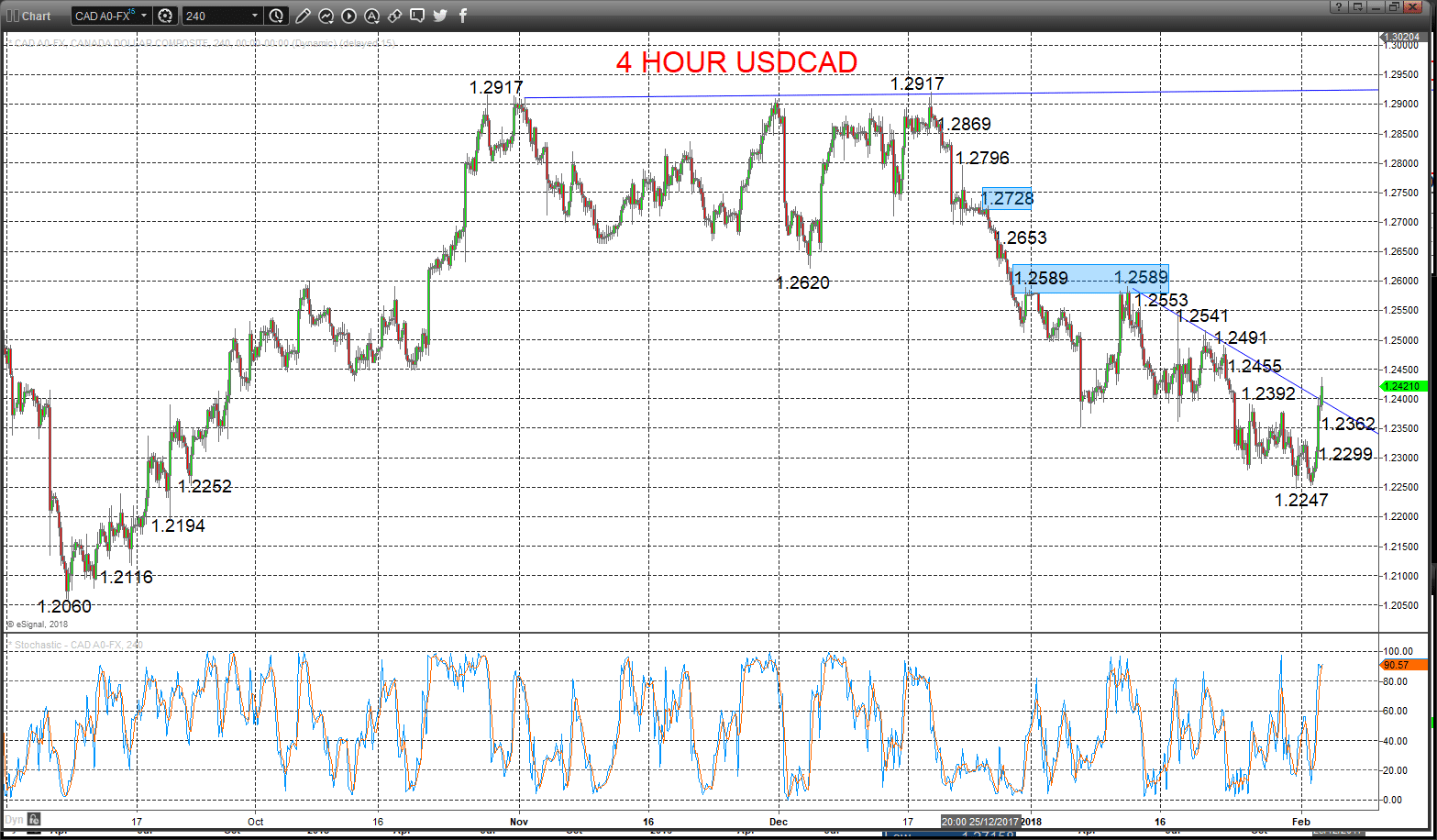 USDJPY
An erratic end to the week on Friday with an initial push above the recent rebound peak at 114.54, but a setback to then probe support at 113.89, but rebounding from a head of better support at 113.44.
This activity reinforces upside risks from the early March push through resistances in the 113.78/99 area (confirming a short-term basing structure), keeping the bias higher for Monday.
In addition, our view is now that the intermediate-term risk within the range environment is for a bullish shift, but only signalled above 115.63.
For Today:
We see an upside bias back to 114.75; break here aims for a key peak at 114.96, maybe up to 115.37.
But below 113.76 opens risk down to 113.44.
Short/ Intermediate-term Range Parameters: We see the range defined by 111.32 and 115.63.
Range Breakout Challenge
Downside: Below 111.32 sees risk lower for 110.00/109.76 and 108.51.
Upside: Above 115.63 aims higher for 118.65, 120.00/10 and 121.69.
Daily USDJPY Chart