---
A far more positive tone for most G10 currencies versus the US Dollar going into late May.
For NZDUSD, this has allowed for a push through an important level at .7053, negating the intermediate-term bearish theme, shifting the outlook into June to a broader range environment.
For AUDUSD, the intermediate-term remains negative, however in the very near term the threat is for an upside correction bias through late May into early June.
NZDUSD – Intermediate-term shift to neutral, upside risks
A solid consolidation tone Friday and a push to another new recovery high above .7059 resistance (as anticipated), keeping the bias higher for Monday.
Furthermore, the push above .7053 signalled a move back to an intermediate-term neutral range theme (from bearish).
For Today:
l We see an upside bias for .7077; through here quickly target .7090, then maybe up to .7135.
l But below .7003 opens risk down to .6984/83.
Intermediate-term Range Parameters: We see the range defined by .6814 and .7247.
Range Breakout Challenge
l Upside: Above .7247 aims higher for .7376, .7403 and maybe as high as .7485.
l Downside: Below .6814 sees risk lower for .6676/64 and .6572/41, maybe as deep as .6343.
4 Hour NZDUSD Chart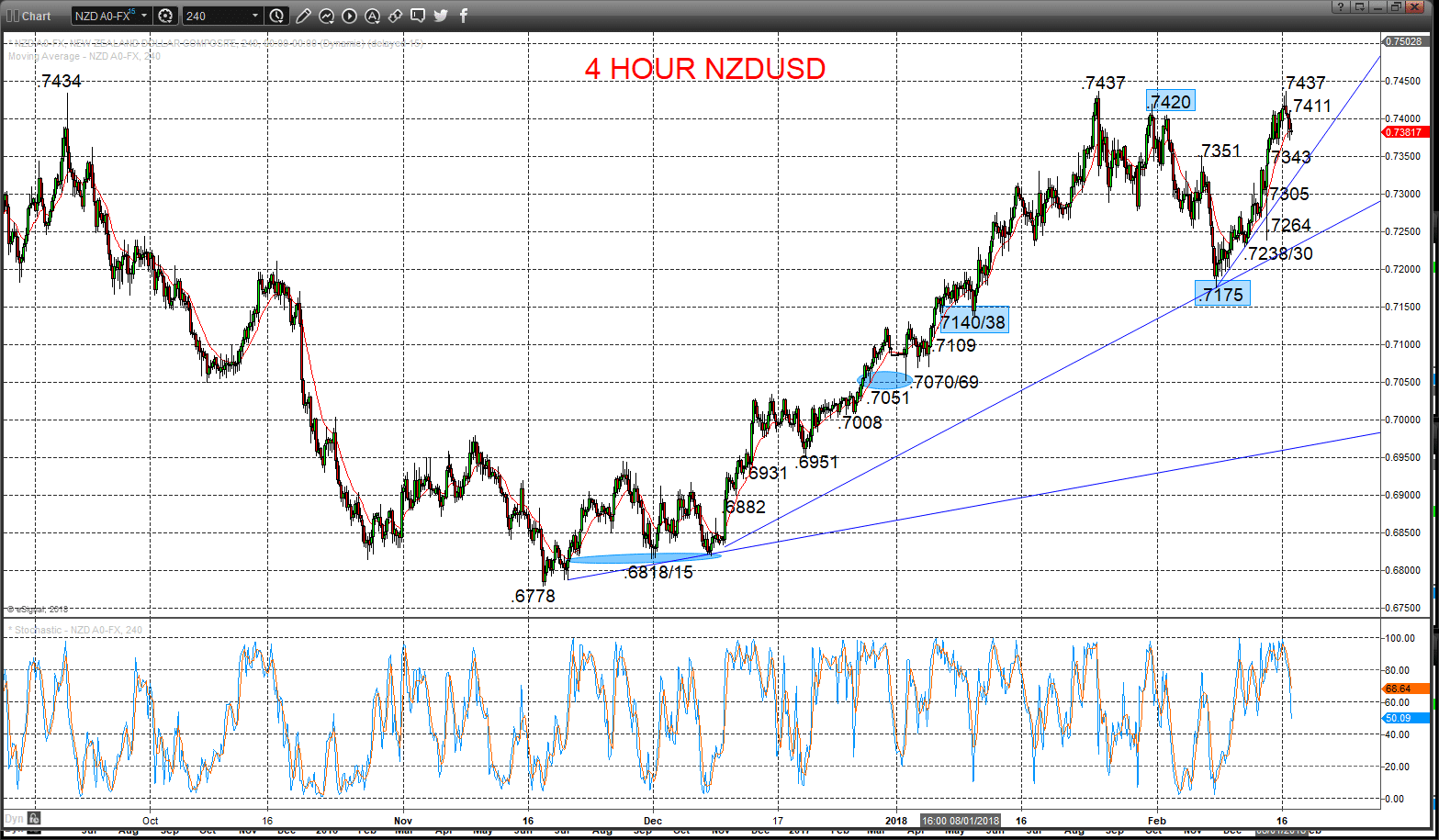 AUDUSD – Upside bias intact
A significant setback Thursday-Friday through the short-term uptrend line from mid-May and the .7438/31 support area, but the intraday bounce Friday for a Hammer type pattern maintains an upside bias into Monday.
However, the early April push down through .7487 produced an intermediate-term bearish shift.
For Today:
l We see an upside bias back up to .7516/17 for strong resistance at .7556; break here aims for .7591, maybe .7611.
l But below .7422 opens risk down to .7384/78.
Intermediate-term Outlook – Downside Risks:
l We see a negative tone with the bearish threat to .7283/79.
l Below here targets .7155/41/06 area, .7000 and .6971.
What Changes This? Above .7778 signals a bullish tone.
4 Hour AUDUSD Chart