In this report we will look at the key USD breakout levels for major spot rates (EURUSD, GBPUSD, AUDUSD and USDJPY).
Breaks of these parameters will signal if the USD negative corrections, evident since the 18th March FOMC announcement are due to continue, or if the underlying USD bull trends are set to extend.
EURUSD
A break above the 1.1053 peak would signal a better base and more positive tone for targets at 1.1125 and 1.1249.
Below 1.0713 re-energizes a more bearish theme to aim back through the 1.0462 cycle low into April.
2 Hour EURUSD Chart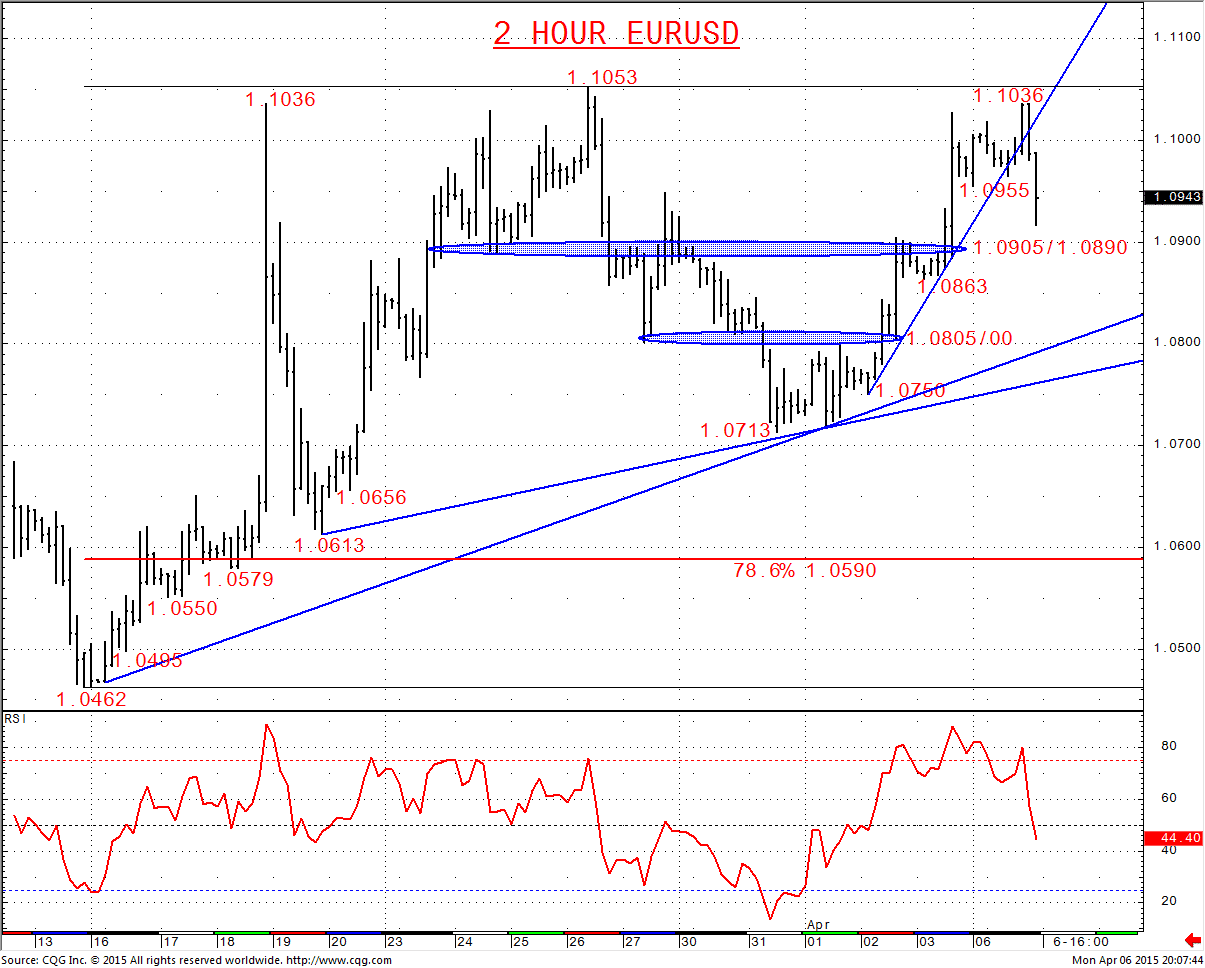 GBPUSD
Above 1.5013 will ease negative pressures, but only really above the 1.5169 spike high from the FOMC rally would signal a stronger recovery effort.
Below 1.4740 would re-energize downside threats through the 1.4634 cycle low for 1.4500.
2 Hour GBPUSD Chart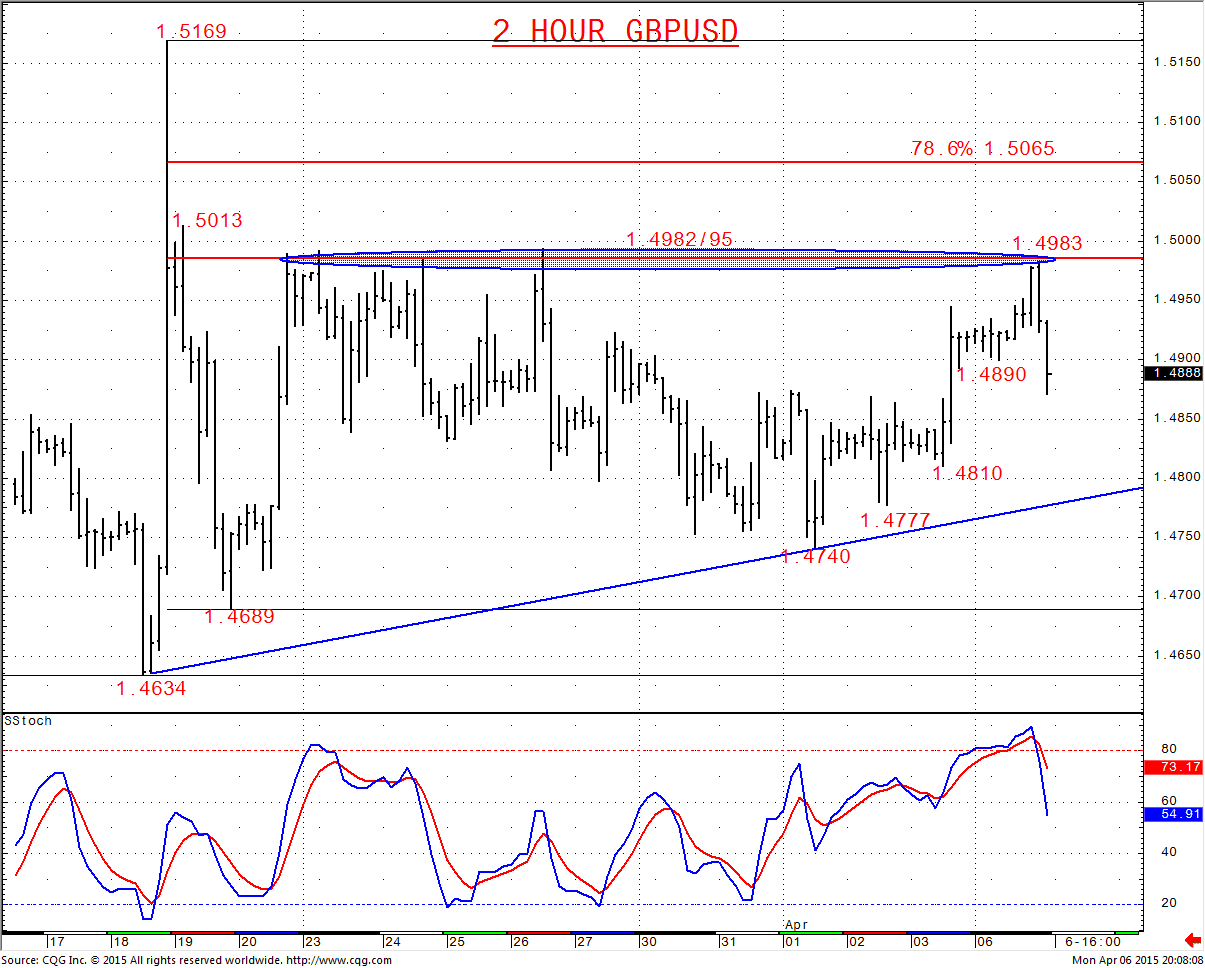 AUDUSD
A push above .7695 eases negative pressures, but really through the .7939 recovery peak is required to re-energize a base and more bullish shift.
Below .7586 aims through .7533 for .7500 and into April for .7267.
2 Hour AUDUSD Chart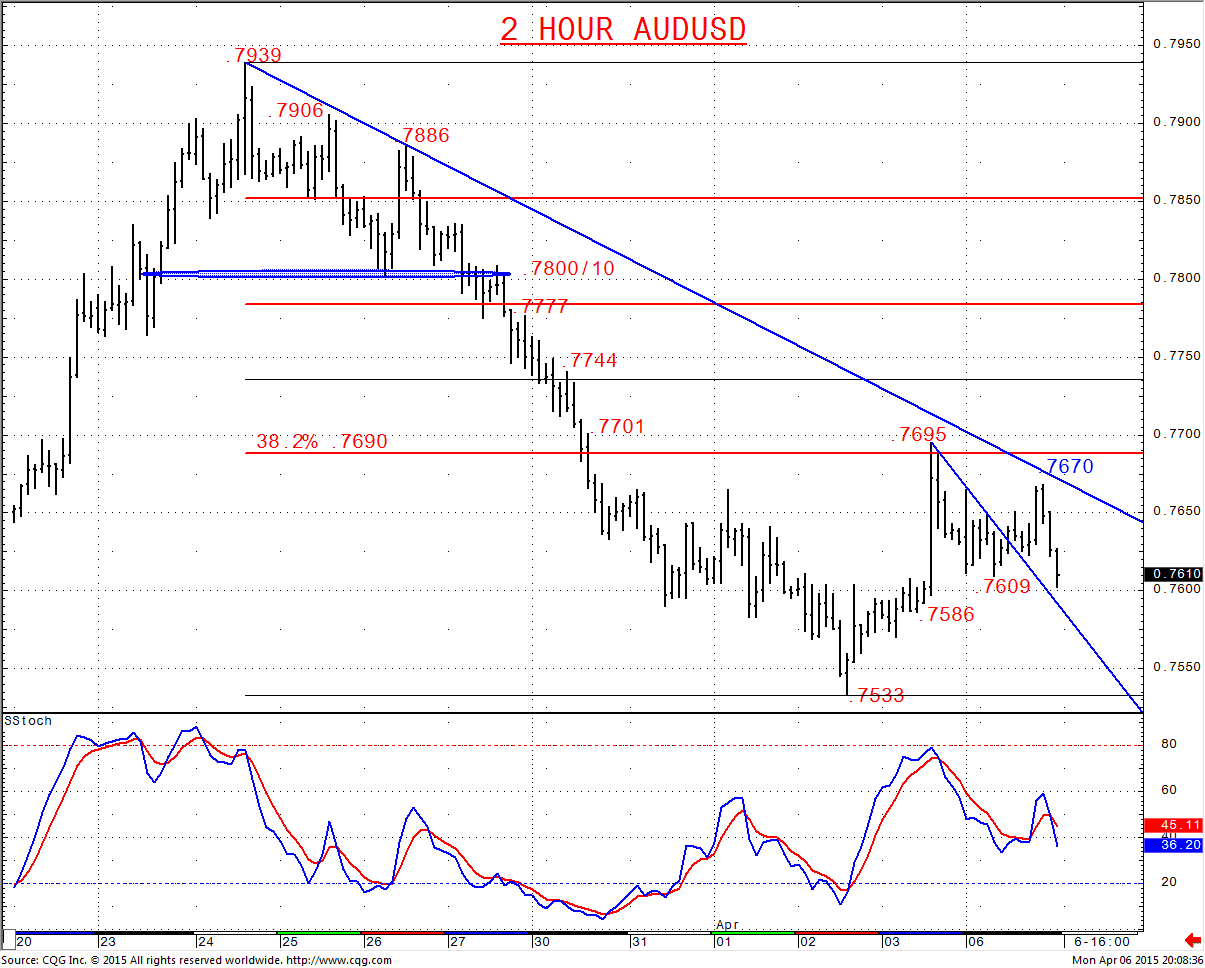 USDJPY
Simply below 118.15 signals a top, a more bearish shift and for a downside bias to 117.17, 116.64, maybe 115.85.
However, up through 121.20 aims back to the new 122.02, multi-year cycle/ secular high and above for long term target at 122.45.
Daily USDJPY Chart