EURUSD and GBPUSD losses since mid-December and more notably since the antedated FOMC rate hike on 16th December leave a more negative technical set up for both the Euro and GB Pound into and through the holiday season, into the end of December.
This leaves risk for challenges to notable support factors and for a more bearish tone to extend into January 2016.
EURUSD
A stall back from 1.1011 last week and to push below 1.0838 support maintains a mini top, for a bear bias into the holiday season.
For This Week:
We see downside risk to 1.0800/0793, then little to 1.0644.
Intermediate-term Range: We see the broader range defined by 1.1096 and 1.0520.
Daily EURUSD Chart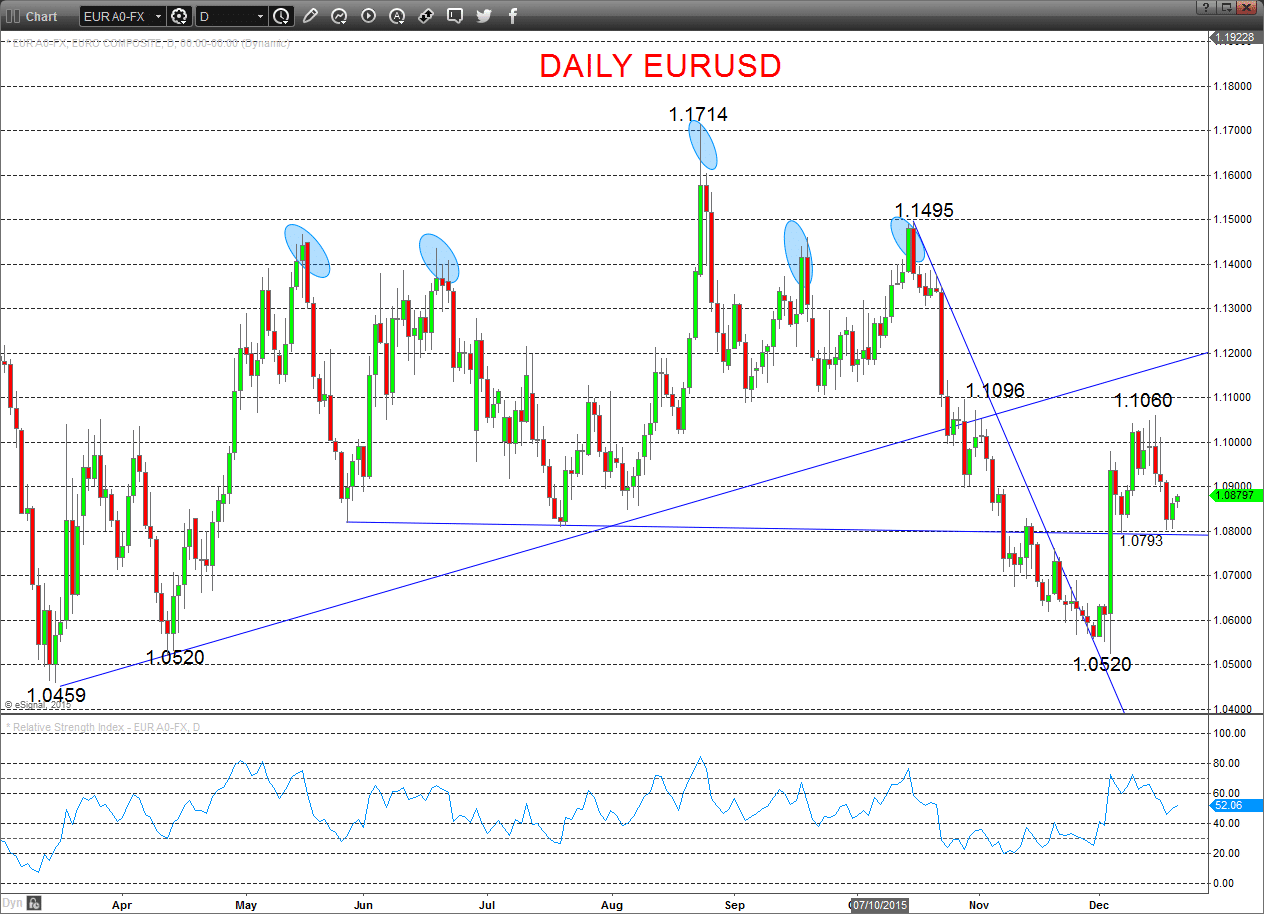 GBPUSD
A push to another new cycle low on Thursday, and lacklustre bounce on Friday leaves a negative bias into and through the holiday season, likely into year-end.
Moreover, whilst below 1.5336, we still see a bigger picture negative theme into January 2016.
For This Week:
We see a downside bias for 1.4863 and 1.4856; break targets 1.4701
Short/ Intermediate-term Outlook – Downside Risks:
We see a negative tone with the bearish threat to 1.4701 and the secular low at 1.4566.
Daily GBPUSD Chart