---
The US Dollar has extended gains from October into November against most G10 currencies, with economic data still mostly positive, and with the US$ reacting positively even to less than obviously bullish data (as with Friday's Employment report).
For EURUSD, a large Head & Shoulders Top formation leaves the technical bias for further losses. On a macro fundamental front, the easing of political tensions in Spain and Catalonia has been unable to help the Euro rebound
For the UK Pound, a "dovish" rate hike by the Bank of England last week to begin November has seen GBP sell off, with risks growing for GBPUSD to signal a more bearish tone.
Read more forex forecasts and news.
EURUSD Bearish threats
As expected a setback from below our 1.1708 resistance to probe 1.1605 support on Friday, reinforcing negative pressures from the late October plunge after the ECB Meeting (through key support at 1.1668/61), leaving risk lower again Monday.
Furthermore, the break below 1.1614 produced a large Head and Shoulders topping pattern, that has shifted the intermediate-term outlook to bearish.
For Today:
Whilst below 1.1708 we see a downside bias for 1.1572; break here aims towards 1.1539, maybe even 1.1500.
But above 1.1708 opens risk up to 1.1786.
Intermediate-term Outlook – Downside Risks:
We see a negative tone with the bearish threat to 1.1479.
Below here targets 1.1311 and 1.1107.
What Changes This? Above 1.1880 signals a neutral tone, only shifting positive above 1.2089.
Resistance and Support:
| | | | | |
| --- | --- | --- | --- | --- |
| 1.1691 | 1.1708* | 1.1786 | 1.1837 | 1.1860/80*** |
| 1.1597 | 1.1572* | 1.1539 | 1.1500 | 1.1477/73** |
4 Hour EURUSD Chart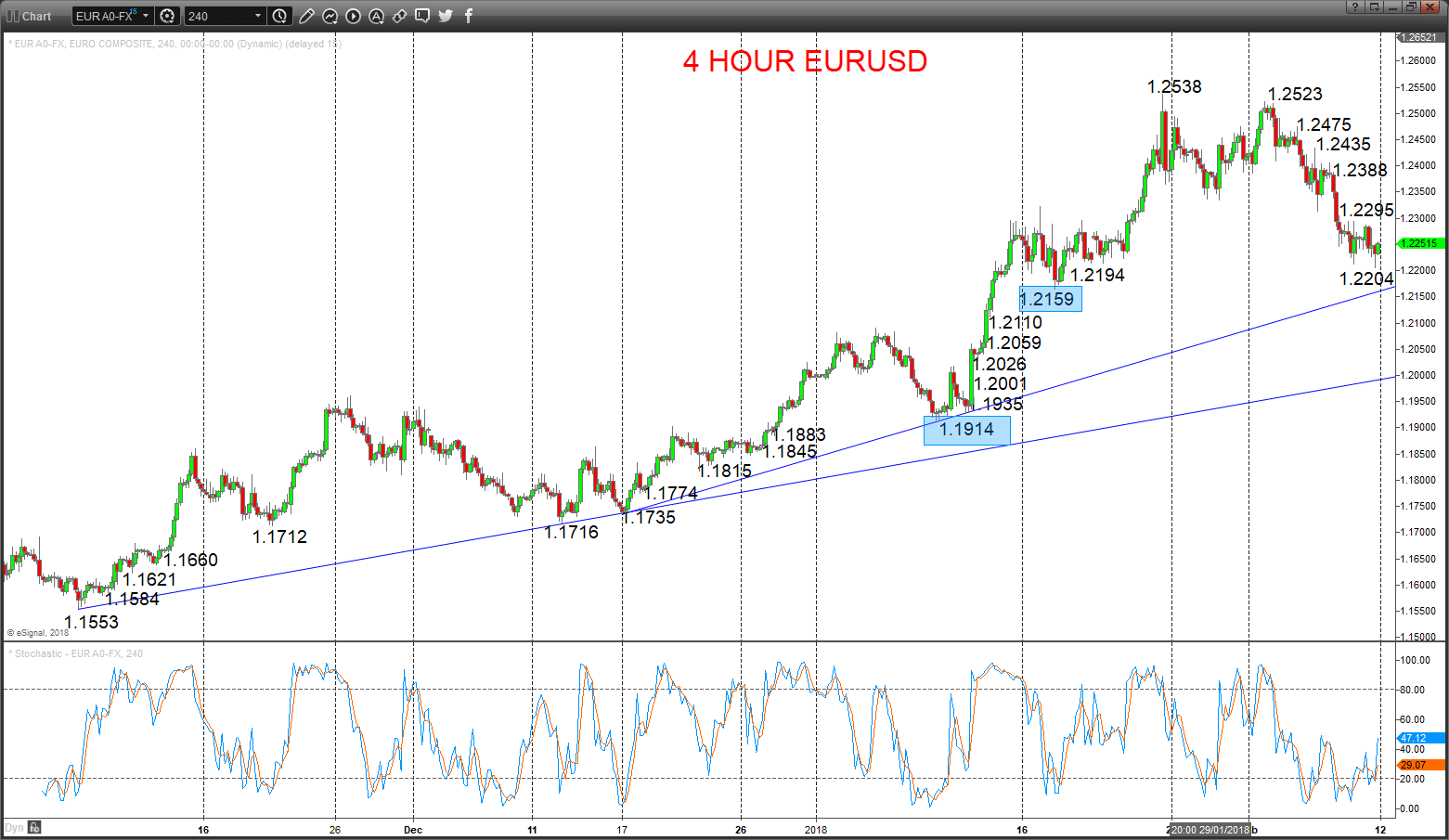 GBPUSD Bearish threat
A lacklustre rebound effort Friday to just poke above initial resistance at 1.3125 (fading at 1.3133), sustaining negative pressures from the aggressive sell off after Thursday's Bank of England "dovish" rate hike, aiming lower for Monday.
We see a broader range theme, but still see November risk for a challenge to 1.2903, below which would see an intermediate-term bear shift.
For Today:
We see a downside bias for 1.3026/17; break here aims for 1.2951, maybe key 1.2903.
But above 1.3133 opens risk up 1.3193, 2hich we would look to try to cap.
Intermediate-term Range Parameters: We see the range defined by 1.2903 and 1.3658.
Range Breakout Challenge
Upside: Above 1.3658 aims higher for 1.3841 and 1.4000.
Downside: Below 1.2903 sees risk lower for 1.2773 and 1.2587.
Resistance and Support:
| | | | | |
| --- | --- | --- | --- | --- |
| 1.3133 | 1.3193* | 1.3276* | 1.3321/38* | 1.3366 |
| 1.3026/17** | 1.3000 | 1.2951 | 1.2903*** | 1.2851 |
4 Hour GBPUSD Chart