---
EURUSD produced an intermediate-term bullish shift in latter March with a push above 1.0829. But erosion into the end of the month has already questioned the sustainability of this bullish theme.
GBPUSD, however, retains a positive tone with a broader, non-trend, range environment. Ongoing risk is for more bullish tone, but only signalled on a push above 1.2775.
EURUSD
A low-level consolidation tone Friday and a late push lower, reinforces downside pressures from the negative tone seen through late March.
Although an intermediate-term bullish shift was previously signalled through 1.0874, growing threat is now for a push back down through 1.0598 and an intermediate-term shift back to a neutral, broader consolidation theme.
For Today:
We see a downside bias for 1.0650; break here aims for 1.0620, maybe towards critical support at 1.0598.
But above 1.0702 opens risk up to 1.0753 and 1.0773, maybe towards 1.0795.
Intermediate-term Outlook – Upside Risks:
We see a positive tone with the bullish threat to 1.1000.
Above here targets 1.1300 and 1.1428/47.
What Changes This? Below 1.0598 signals a neutral tone, only shifting negative below 1.0493.
2 Hour EURUSD Chart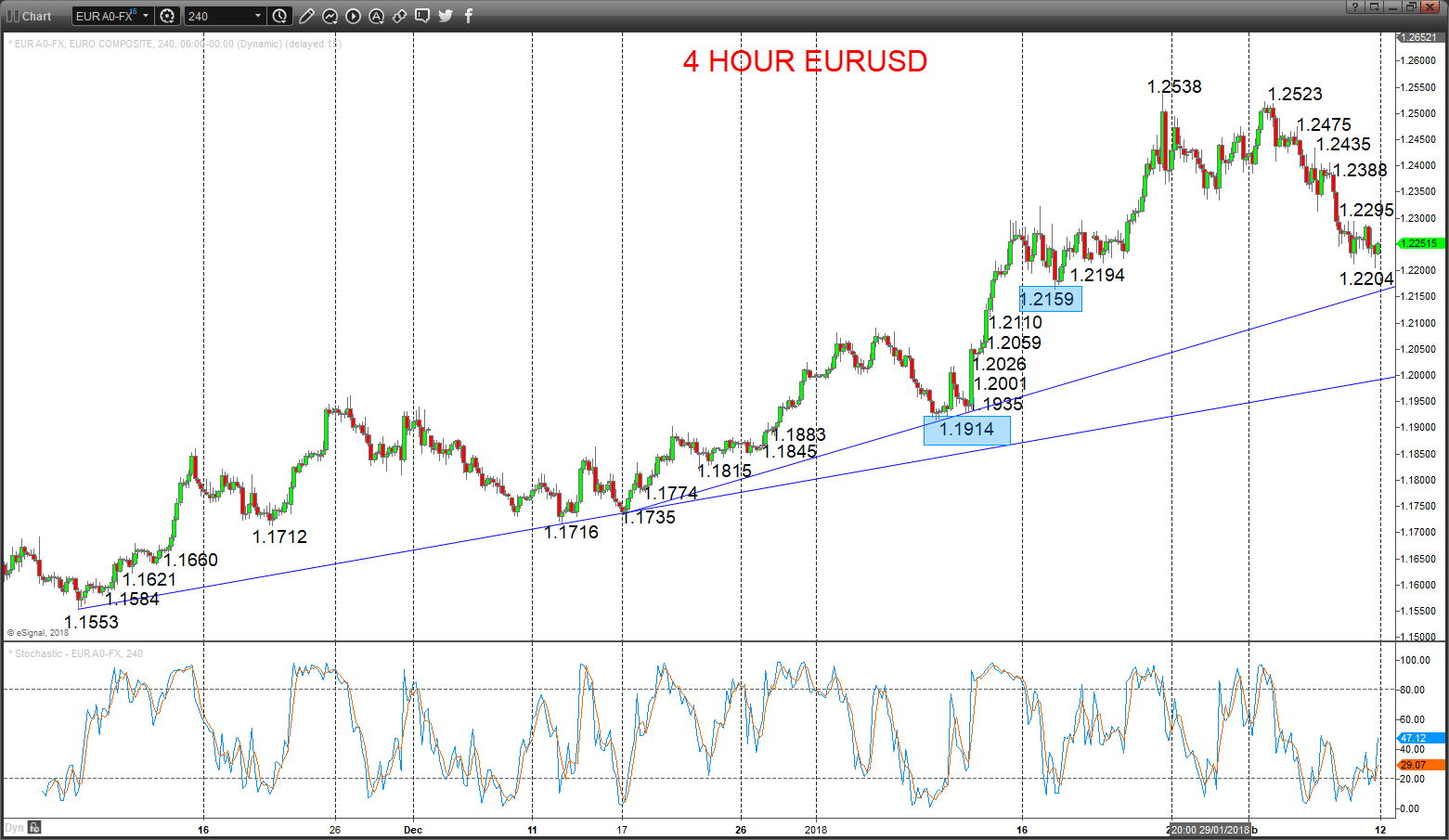 GBPUSD
As expected a robust recovery effort Friday above 1.2541 resistance (as expected), reinforcing the Thursday firm recovery from ahead of support at 1.2375 (and having held better support in latter March down at 1.2339/21), re-energising the recovery effort evident since mid-March into Monday.
Furthermore, risk within the broader range environment is still skewed towards a bullish shift in the intermediate-term outlook, but only signalled above 1.2775.
For Today:
We see an upside bias for 1.2559; break here aims for 1.2616 and even to 1.2634.
But below 1.2432 opens risk down to 1.2375, maybe for 1.2339/21.
Short/ Intermediate-term Range Parameters: We see the range defined by 1.1982 and 1.2775.
Range Breakout Challenge
Upside: Above 1.2775 aims higher for 1.3000, 1.3121 and 1.3455/3534 area.
Downside: Below 1.1982 sees risk lower for 1.1943, 1.1880 and 1.1500.
4 Hour GBPUSD Chart