Although the US currency retains an underlying bullish tone versus the major currencies, Friday losses post the US Employment report, leaves a more positive tone for the Euro, Yen and Australian Dollar. Early this week, the bias is for corrective gains for EURUSD and AUDUSD (maybe for a base) and for a USDJPY corrective setback.
EURUSD
A firm bounce from midweek through modest 1.0960 resistance Friday to leave a correction higher early this week.
However, the prior August setback from 1.0990/99, the probe below 1.0868 support, the July push below 1.0819 and July stall back from ahead of 1.1216 aims lower for mid-August.
Early this week, however, we see an upside bias for 1.0990/99; break here aims for 1.1050/60, maybe closer to 1.1114/29.
But a push below 1.0904 opens risk down to 1.0846 and maybe 1.0807.
Daily EURUSD Chart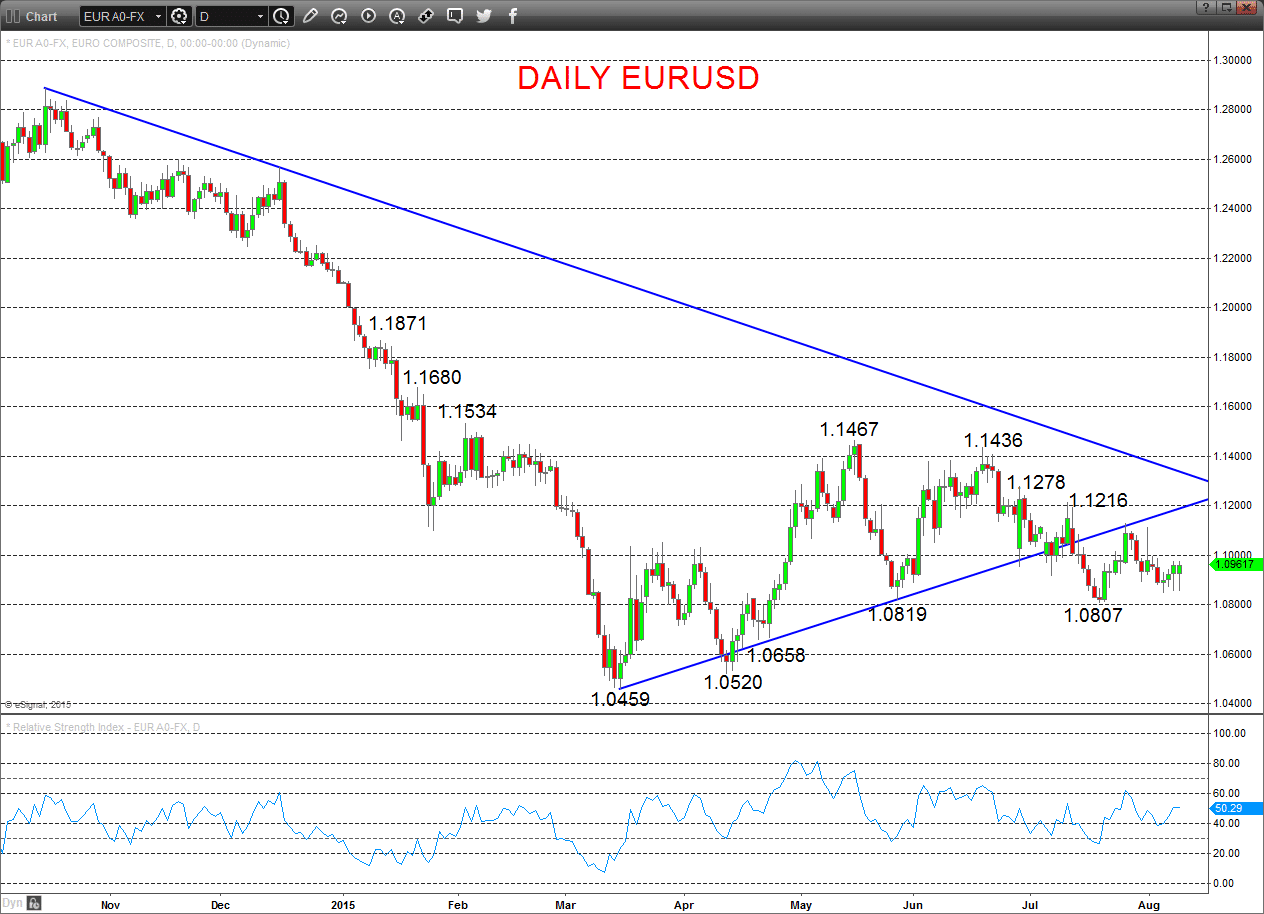 USDJPY
A setback Friday through support at 124.50, back from a prod up to 125.07 leaves a correction bias lower into Monday.
However, the push last week above 125.00 reinforced the previous push above 124.48 and alongside the late July rally from our support area at 122.90/85 leaves a bullish outlook for mid-August.
Early this week however, we see a downside bias for 123.97; break here aims for 123.48/30, which we would look to try to hold.
But above 124.50 opens risk up to 125.01/07.
Daily USDJPY Chart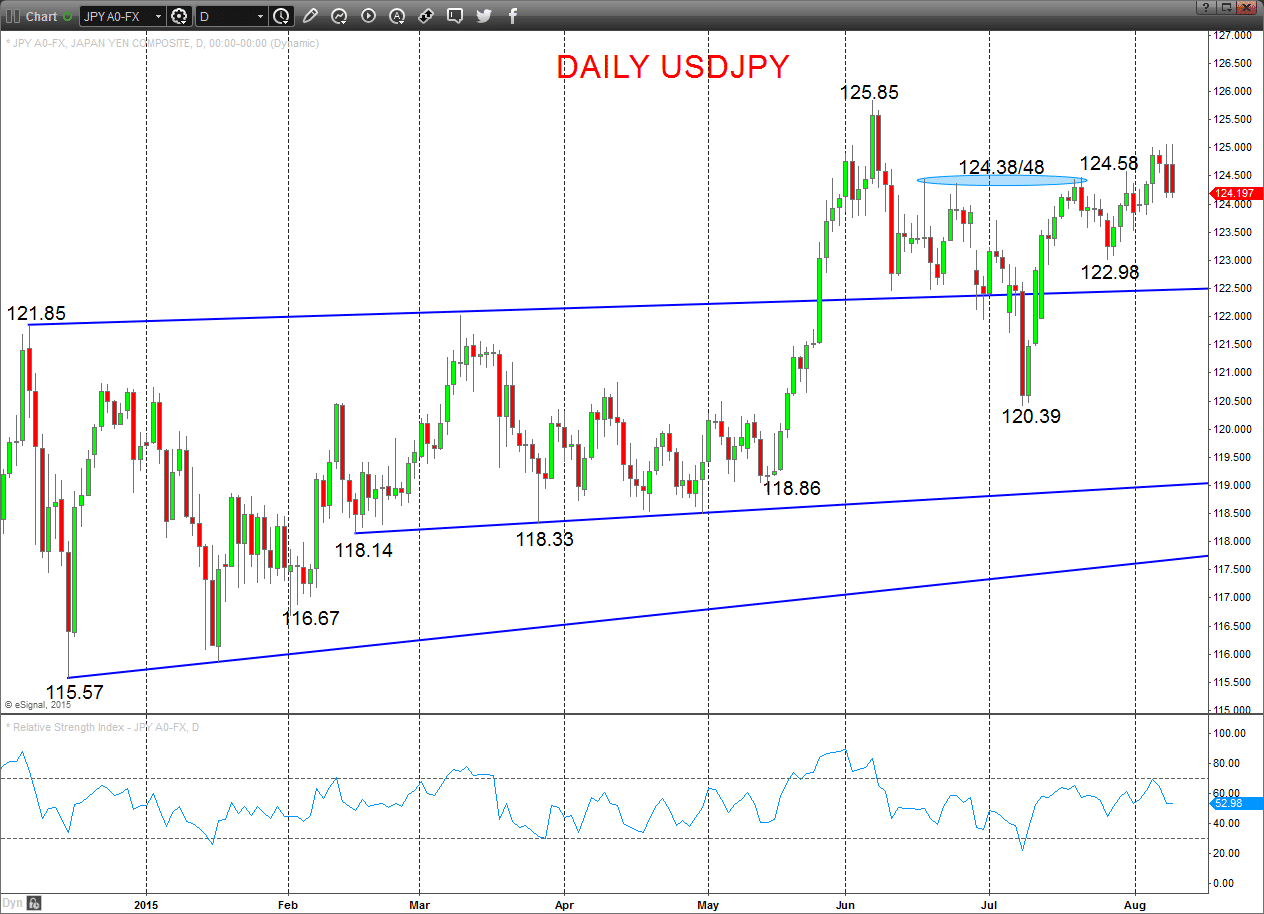 AUDUSD
A far more positive tone last week after the RBA statement Tuesday to surge higher, and again Friday to push above the down trend lines from June and May.
This has more than just eased bear extension pressures with strong bias for a base and neutral shift into early August (only above .7499).
Whilst below .7499 we see a still bear theme for August, but growing risk is for a push through here and a switch to a broader range theme.
Daily AUDUSD Chart