The Canadian and New Zealand Dollars exhibited firmer corrective themes against the USD (USDCAD lower, NZDUSD higher) into early October.
We look for this theme to continue, but see underlying bearish theme resuming for CAD and NZD into mid-October.
USDCAD
A still more significant setback Friday after the Wednesday-Thursday erosion (from a new multi-year cycle high Tuesday), to breach further support at 1.3171 to leave a downside bias for Monday. However, the previous rebounds in September (from 1.3007) rejected a more significant downside correction, whilst the recent push to a new multi-year high leaves a bullish tone into October. For Monday: We see a downside bias for 1.3139; break here aims for 1.3103/1.3085 But above 1.3200 opens risk up to 1.3251. Short/ Intermediate-term Outlook – Upside Risks: We see a more positive tone with the bullish threat to 1.3462. Above here targets longer term levels at 1.3819 and 1.4000/30.
Daily USDCAD Chart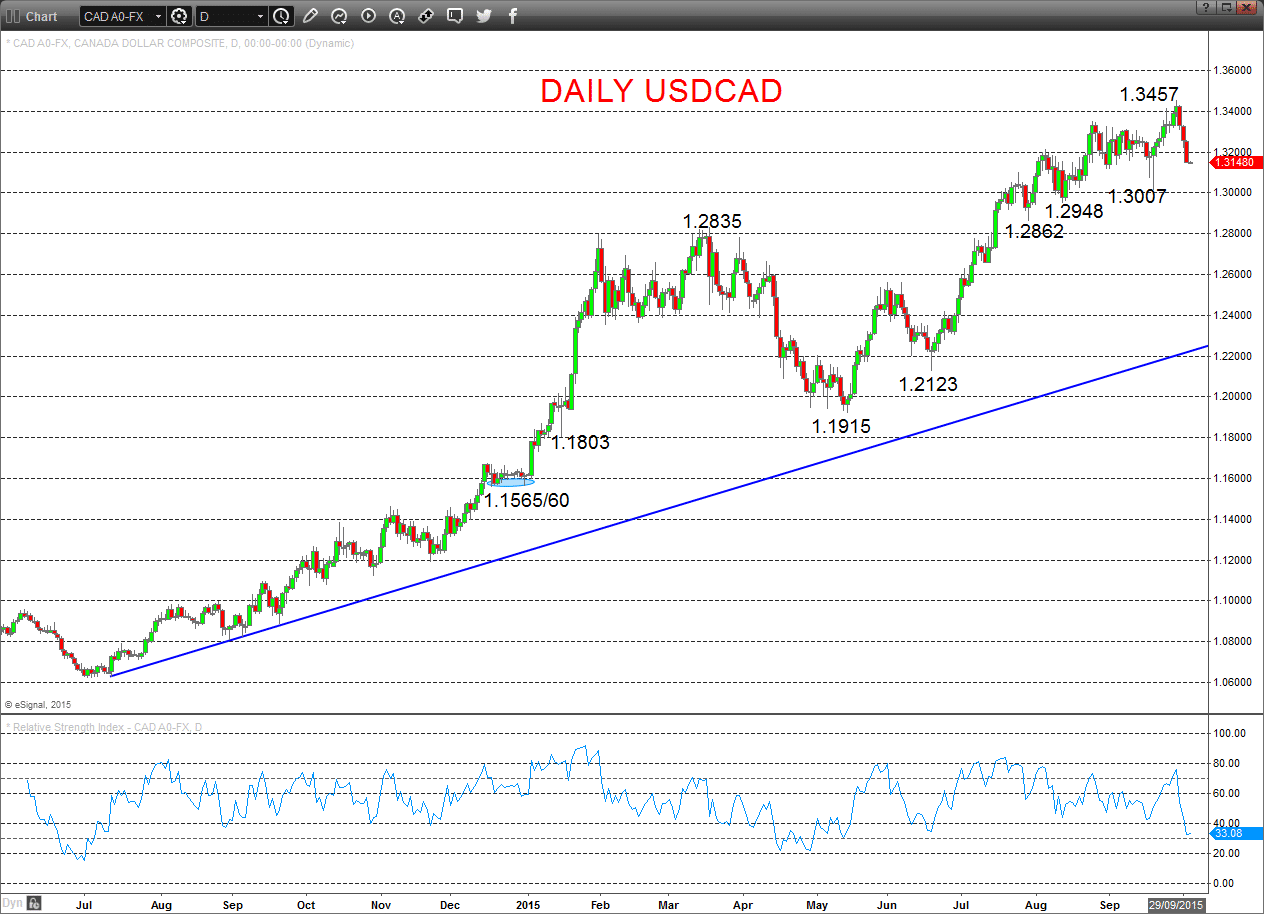 NZDUSD
Another rally, but again capped by .6457 resistance to set a neutral tone Monday. Furthermore, the mid-September setback from ahead of barriers at .6474 and .6505/13 maintains risk to the downside into early October. For Monday: We see a neutral tone between .6474 and .6380. Break above .6474 aims for .6505/13, which we would look to try to cap. Break below .6380 aims for .6355 and .6335, which we would look to try to hold. Short/ Intermediate-term Outlook – Downside Risks: We see a negative tone with the bearish threat to longer term targets at .6196/54. Overshoot threat is lower to .6000, maybe .5741.
Daily NZDUSD Chart