The Foreign Exchange market is the world's most liquid market, with a daily trading volume of $5 trillion. Retail investors can easily access the world's currency pairs on a 24-7 basis, five days per week. But with opportunity always comes opportunists. Discord servers are a great way to meet other traders, learn about forex from established analysts and access helpful information. However, like all platforms, there is a risk of scammers and untrustworthy servers, and new traders need to know where to find safe communities on the platform, with safe Forex Discord Servers.
We've compiled a list of the top ten safest Discord Servers to help new traders find other welcoming and trustworthy users and resources. While these are the best servers to join in terms of reputation and reliability, traders should always be aware of potential scams across the platform. Be cautious when sharing information and remember to be realistic – if something seems too good to be true, it probably is. Sticking to established servers with a large userbase is recommended, and users should familiarise themselves with the techniques used in forex scams and how to avoid them.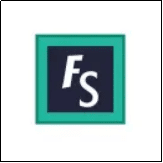 FinSight
Established by traders for traders, FinSight is a public server with over 4,500 members. It focuses on providing value to traders of all levels in forex, stock, commodities and cryptocurrencies.
The server offers traders its fundamental news updates and macroeconomic analysis. Some providers only concentrate on technical charts, but FinSight provides both, making them a well-rounded server. They cover trading ideas for the above markets and discuss stock valuation models and event ideas on venture capital plays or IPOs. Weekly zoom sessions allow traders to share ideas and get the latest market thoughts.

Trade Beast
Trader Beast has nearly 3.5k members and focuses specifically on the forex market; indices and crypto are also discussed. The service is based on trading signals, chat and education with newsrooms for market updates. There is 24-7 support for traders to access help around the clock, which can be helpful for trading in the Asian forex session.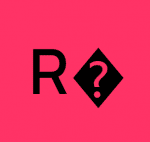 Risk-Return
Risk-Return is a free service that offers an investing community valuable information and insights on finance, economics, stocks, crypto and NFTs. The community's goal is to simplify access to financial data and information. Risk-Return can also offer some assistance with gaming, digital marketing, e-commerce and real estate. The server provides watchlists and alerts for stocks, forex and options trades through an active chatroom of over 550 members.

ForexTradeVerge
ForexTradeVerge has over 1,000 members. It was established in June 2021. The server offers free trading signals, a learning centre for trading, a Q&A answer session and weekly live sessions on Zoom. There are also instructional videos and templates, and tools available. The server seeks to make trading fun as well as profitable.

Profit Printers
Profit Printers is a reasonably small server that offers new and established investors resources and support in increasing their knowledge in stock options, forex, crypto, and sports betting. The server provides members — of which there are over 300 — signals, recommendations, and free learning opportunities. Profit Printers offers trade recommendations on markets and access to profit and loss statements for traders to gauge their performance.

Stacks
Stacks claims to be the number one free forex community on Discord and boasts 750 members. The server shares daily recommendations and market analysis, which is focused on forex but also covers stocks and crypto. There are also free courses and books in PDF form available for users to learn new skills.

War on Forex
War on Forex hosts a platform for forex traders. The server also provides access to free forex educational resources and a range of other trading products. Highlights include market analysis, news and Zoom meetings to share the service's current trader recommendations. Stocks, crypto, indices and forex are covered on a daily and weekly basis.

Money Militia
Money Militia is looking to build the education levels of its members in the market through discussion and resources. The server is relatively small, with just over 100 members as of November 2022. It offers a detailed programme of analysis. Daily trade calls and watchlists provide traders with their current ideas, but personal coaching and mentoring are also available. This server likes to study order flow and provides on-demand access to market flow for options, call/put ratios and market dark pool levels. The server also monitors unusual activity and volume in the options market. Live education sessions and historical learning materials can also be found on the server.

Stocks Coffee House
Stocks Coffee House is a server offering advice and support on stocks, forex and crypto trading. It's a fairly new server with just over 70 members, but the platform is transparent and avoids the 'get rich quick' sales pitches of some communities. This is an excellent early indicator of the platform's ethos and confirms that the content will be focused on trades and learning rather than hyping up investors' expectations to sell a course or premium service. Stocks Coffee House seeks to provide experienced insights to educate new traders and the wider community and to pursue shared goals.

Fantastic Mr Forex
Fantastic Mr Forex is a Discord Server that focuses solely on foreign exchange trading. The server is "on a mission to rebuild trust in forex signal providers and educators." To do so, Fantastic Mr Forex provides access to free trading signals, which are fully transparent with weekly recaps of trades for the week with profit and loss updates. The server also seeks to be a community for like-minded traders of different abilities to share their trading setups, strategies and anything else related to trading.
Conclusion
Forex Discord Servers can provide new traders with free information and advice on the forex market, but users must be careful about which ones they trust. The user count can be an early indicator of a site's popularity and the quality of its service. Sites with few members could easily be a scam server recently created or a server with a bad reputation. Traders should also remember that the free information and resources available on servers may not be genuine, and any claims of 100% accuracy or immediate high returns shouldn't be trusted.
A little background research goes a long way when choosing a new Forex Discord server. Consider reviews and testimonials from current or former members and look for servers that are transparent and honest about the forex market. Ensure that the server you use has a respectful community with clean language and a policy that refuses to allow bullying.
When it comes to Forex Discord Servers, there is an opportunity for traders to improve their skills and gain access to third-party market recommendations without the need to pay for premium add-ons or courses. A safe and transparent server can also provide a space for traders to meet other people with shared interests and help build a supportive forex community.