TikTok has hastily overtaken many social media platforms, reaching a massive 2.5 billion downloads. With users being able to create, watch, and share predominantly short videos and add trending music, sound effects, and filters. As with similar platforms, users can follow, like and comment on other users' content, and as such the platform has begun to offer monetisation tools. TikTok has fast become one of the most popular video-sharing apps, having initially been launched in 2016 by the Chinese firm, ByteDance.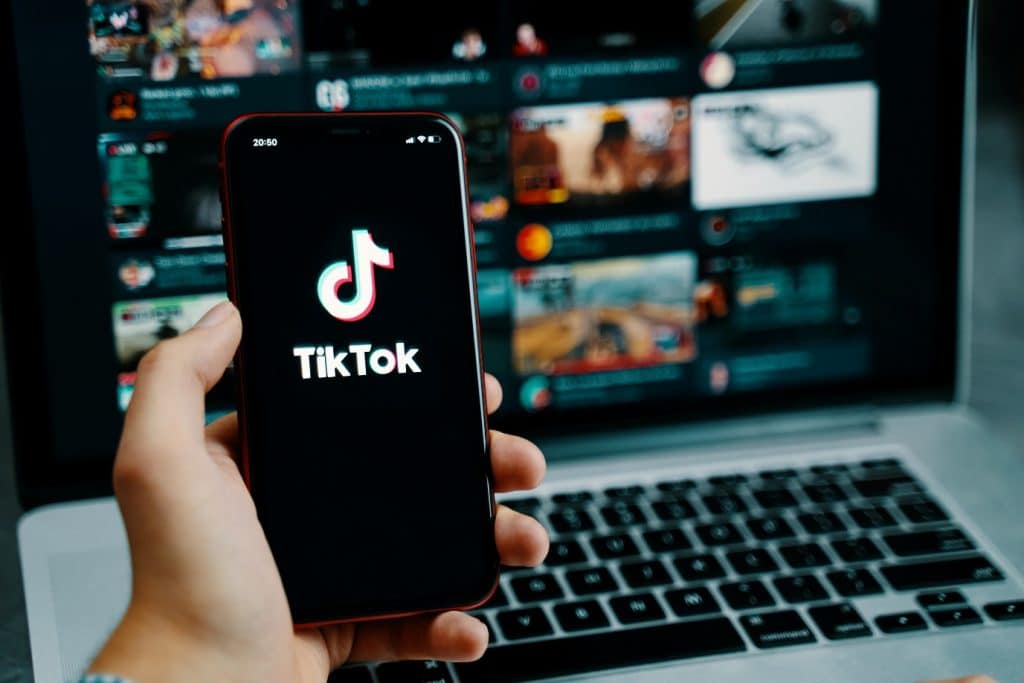 With 69% of TikTok users being between 13 and 24, the app demographic is largely young users, but with an international audience. Though widely used in the US, the UK and Europe, around a quarter of all downloads are in India. The vast userbase means specific communities appear and develop quickly; this includes Forex traders, who use the platform to share insights, new information and tips for beginners. As with any social app, there is a potential for scammers to take advantage of unsuspecting users. It can often be hard to trace the perpetrators as the platform allows a certain degree of anonymity; many users do not post their real names or any details about themselves.
How do these scams work?
There are a variety of TikTok scams to look out for. Scammers on the platform will sometimes try to get users to download ads that may charge money or install adware or malware on your device. They may also scam people who want to grow their TikTok account, offering fake likes and follows in return for money. Other common TikTok scams include phishing and bot accounts that try to extract sensitive information from users.
When it comes to forex trading scams on TikTok, scammers act much like they would on any other platform. They will generally try to get people to invest money with them or with the brokers they recommend. Often promising high and consistent returns for trading on your behalf, they ask for more money when it's time to withdraw your cash. Some scammers may tell you that you need to invest more to make a withdrawal or pay more money to cover admin fees or taxes before you can access your 'profits'.
Scammers will often continue to ask for more money for various reasons until they sense that you will not pay anymore. Then, they will disappear with all the money you have invested.
Not all scams are that extreme; many forex scammers simply persuade you to buy information products, trading tools or signals software, which is mostly worthless or unnecessary.
Others may try to persuade you to sign up with a particular broker, claiming to have made a lot of money using them. The broker may or may not be legitimate, but invariably the scammers are getting a referral or affiliate fee for signing you up. Some brokers that the scammers recommend may be 'clone firms', which are unregistered, unlicensed firms using a legitimate broker's name, logo, and registration number.
Celebrity Impersonation Scams
Another common form that TikTok scams may take is the celebrity impersonation scam. It is common for fraudsters to pose as celebrities to scam people out of money, and on a platform like TikTok, it is made easier, as many celebrities and public figures use the app.
People impersonating a particular celebrity will often ask for money under various pretexts, including prize giveaways, charity donations and investment deals. A common tactic is the phoney livestream. This is when scammers take livestream videos from celebrities and offer prizes to people who respond to the video. Usually, they will request sensitive information, which they then steal.
TikTok users might also impersonate a celebrity or influencer that other users have come to trust. They then suggest investing in a specific investment scheme, forex brokerage or cryptocurrency. Because people think it is recommended by someone well-known, they are more likely to invest. However, it soon becomes apparent that the 'celebrity' was not who they claimed to be, and any money invested is gone forever.
Crypto investing scams are common on TikTok, perhaps because of the younger, less conservative demographic that use the platform.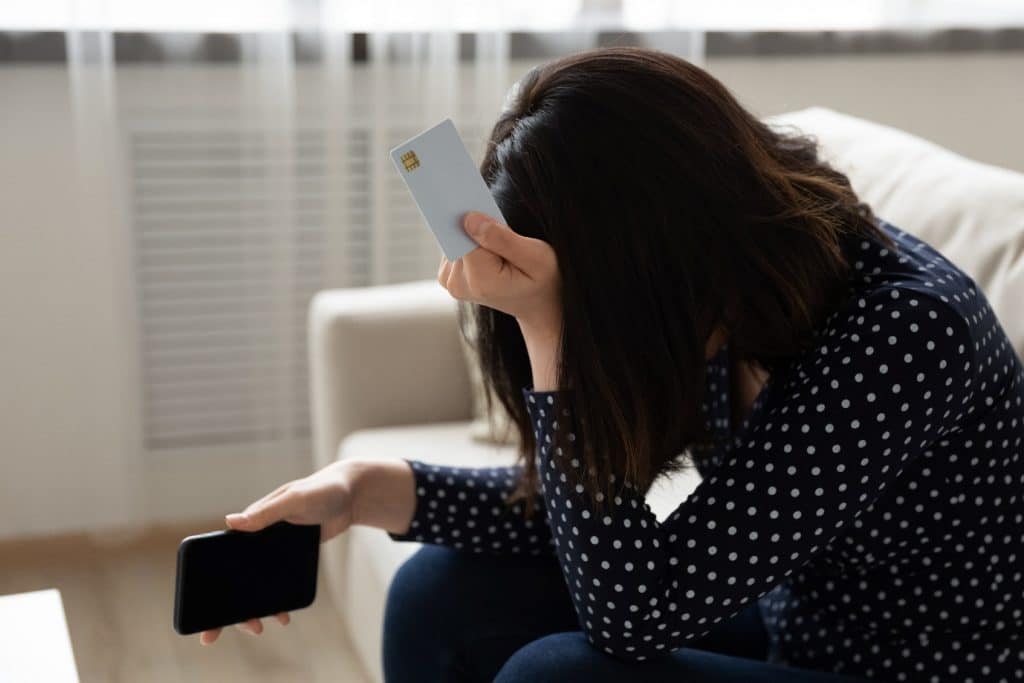 How to avoid forex scams on TikTok
Unfortunately, it is not always easy to spot forex scams on TikTok. The best scammers will go to great lengths to appear to be real people with legitimate accounts and will often approach you with free information before trying to scam you out of any money.
For this reason, you should be very wary of any situation on the app where you are asked for money (even for a charity or other good cause) or any kind of sensitive information. Always double-check celebrity accounts to ensure they're authentic and ignore emails that appear to come from TikTok offering opportunities to win or make money.
Be particularly wary of any kind of trading or investment scheme, and in particular, anyone promising that you can get guaranteed high returns or make a lot of money quickly. Do not let anyone take your money to trade for you unless they hold a licence to do so, and be aware that licensed forex brokers are unlikely to approach you directly through an app like TikTok.
Many scammers will share screenshots of high trading profits or photos and videos of lavish lifestyles that they claim are the results of their trading. TikTok lends itself to this kind of content as it is a highly visual platform. However, these pictures, videos and screenshots are often fake. The people sharing them may be trying to get you to sign up to scam sites or buy fake trading tools or systems that will not make you money and may even scam you out of some.
How to report a scammer on TikTok
To report someone on TikTok, go to the apps support page and choose what you want to report.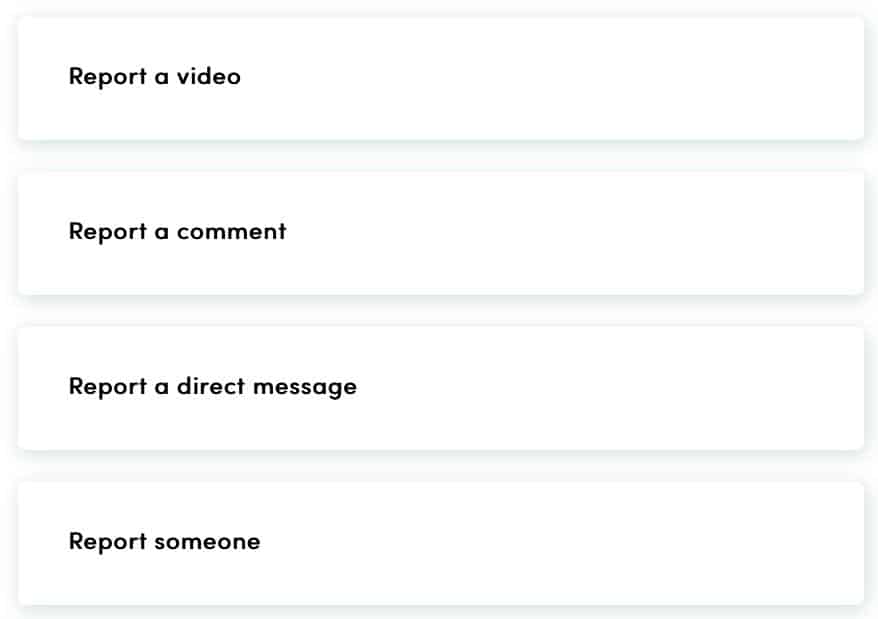 Selecting any option will give you instructions on how to block that particular type of content.

You can also block someone quite easily within the app.
Go to the person's profile
Tap the 3-dot icon in the top right
Tap 'Block' and follow the prompts
You can block and report an account at the same time. If you have taken a look at your account and realised there are multiple fake, scam or bot accounts commenting on your content, you can block accounts in bulk.
Long-press on a comment or tap the pencil icon in the upper left corner
Tap 'manage multiple comments'
Select up to 100 comments
Tap 'more'
Tap' block accounts'
Blocking accounts on TikTok is highly effective. That person will no longer be able to see any of your content, even if it is public, or message you on the platform. If they try to look up your profile, they will not receive any hits. If they have previously commented on your content and use the notification to try and visit it, they will see a message stating, 'You cannot view this user's videos due to their privacy settings'. There is no way for someone to contact you via TikTok once you have blocked them.
Who else can I contact?
When you report a scammer directly to TikTok, they may have their account suspended, but that doesn't necessarily mean justice has been done. The platform may not take legal action, and the person could open another account. Therefore, you may need to take things further and make a report to the police or other authorities. In the UK, you can report suspected scams to Action Fraud. In the USA, internet crimes, including forex scams on any online platform, can be reported to the FBI's Internet Crime Complaint Centre.
Forex scams on TikTok can also be reported to the relevant financial regulator for a specific region. It may be hard on an international app like TikTok to work out where the scammer was from and equally challenging to get hold of any authentic details from their account, given that many people use vague usernames on the site. Still, reporting any attempted scam to the relevant authorities is always a good idea. You can contact the Financial Conduct Authority (FCA) in the UK. In the USA, you can start by contacting the Financial Industry Regulatory Authority (FINRA). Keep any evidence, such as the details of any account you were asked to transfer money to and give those details to the authorities.
Conclusion
TikTok is uniquely entertaining and engaging, so it is no surprise that scammers have taken to the platform, as they do with most social apps and sites. They know that using TikTok, they can target people with various scams. TikTok scams take many forms, including celebrity impersonation and phishing scams. Forex fraud isn't widespread on the platform, but you may eventually be exposed to a forex scam or other investment scam on TikTok.
Remember to be wary of anyone approaching you on TikTok with an opportunity to make money, especially if they offer high returns or promise you can make a lot of money quickly. Never give money to anyone to trade or invest it for you, and make sure that any broker recommended to you is fully licensed and regulated. If you think you have been scammed, report it to the TikTok support team and other relevant authorities. Do not hesitate to block and report an account if you are suspicious. Your report could prevent others from being scammed in the future.