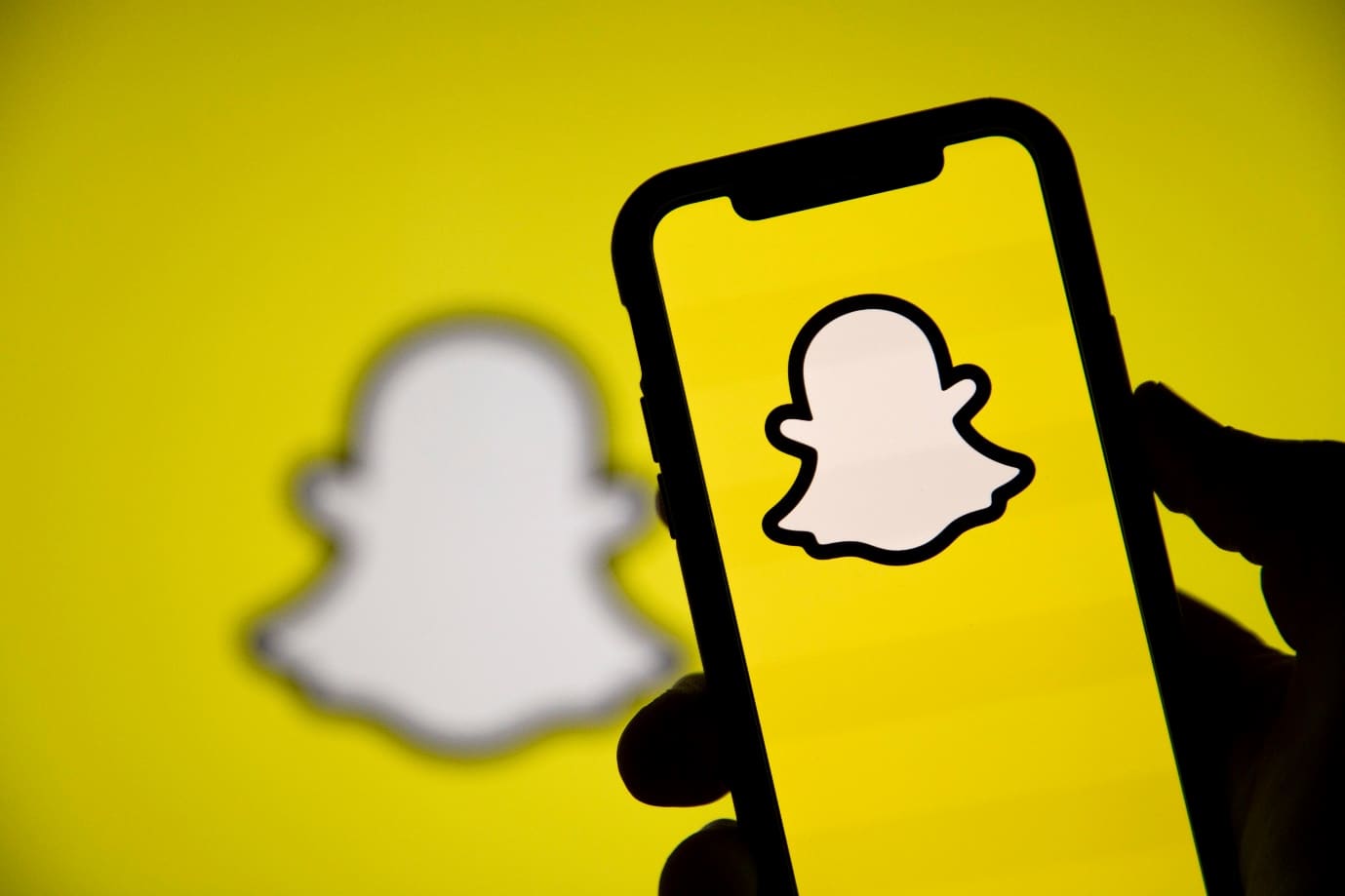 Snapchat was launched in 2013 and has quickly become one of the most popular social media apps. In 2016 it had already surpassed Twitter in terms of daily usage, with around 150 million users a day. The app appeals to a younger demographic, more so than many social sites and messaging apps, with most users in the 18-24 age range. As of June 2022, Snapchat has around 332 million daily active users worldwide, and it has been estimated that an average of more than five billion snaps are created each day.
Snapchat allows for one-on-one messaging and the creation of group chats where multiple users can interact in a relatively private setting. Users can also share stories that can be seen by those who follow them on the platform. Snapchat is unique because images can only be viewed briefly before they disappear, and each semi-permanent story disappears after 24 hours. Therefore, content shared on Snapchat is quite fleeting, which is part of the platform's appeal. However, it also means that scams on Snapchat are not that unusual. This article will tell you what to look out for and how to avoid common Snapchat scams.
How do these scams work?
Some of the most common Snapchat scams 2022 has seen so far include scammers pretending to be a friend who needs help recovering their account, users offering fake opportunities to make money online through forex, and phishing scams that try to persuade users to give up financial or login information.
As with any online platform, young, tech-savvy people are often targeted as they are considered to be eager and willing to try and make money online. As on other platforms, forex trading Snapchat scams often involve someone swearing that you can get high returns using a particular trading strategy or tool. They offer to trade on your behalf or try to sell you software, trading signals tools or information products that teach you how to trade. Scammers often pressure you to invest quickly or spend more than you can afford and often ask for more money when it's time to withdraw.
Some scammers will get other people to chime in and support them, claiming to have made money with their system or strategy. In 2021 Reddit users reported that one particular 'trading expert' on Snapchat had several minor celebrities endorsing him, claiming to have made money with him by investing relatively small amounts. Unfortunately, another user immediately reported having lost thousands of dollars to him, having invested but never seeing any returns. In fact, he was repeatedly told that he needed to pay more money (such as a refundable deposit and tax on the return) to access his original deposit. Needless to say, the investor never saw the money again.
Phishing and Impersonation Scams
Phishing and impersonation are also common scams on Snapchat. Scammers will often impersonate celebrities and senior people at major companies. They then entice people using fake investment opportunities or job offers. There have even been celebrity scams where people impersonating celebrities have asked for money from fans, and the fans have sent some. It may sound fishy that a celebrity would ask for money, but, there is often a seemingly legitimate reason, such as donating to a cause or charity the celebrity supports, buying exclusive merchandise, claiming a prize, or of course, investing in some way.
Phishing scams on Snapchat are a bit different. They often involve scam emails or texts that appear to be coming from Snapchat itself and contain a link to login to Snapchat, perhaps claiming that you need to re-verify your account or sometimes that you have won a prize or have access to a special promotion or discount code, but you need to login to claim it. When you click the link, you'll generally be taken to a dummy site that looks like Snapchat, and if you continue to sign in, you will give the scammers access to your username and password.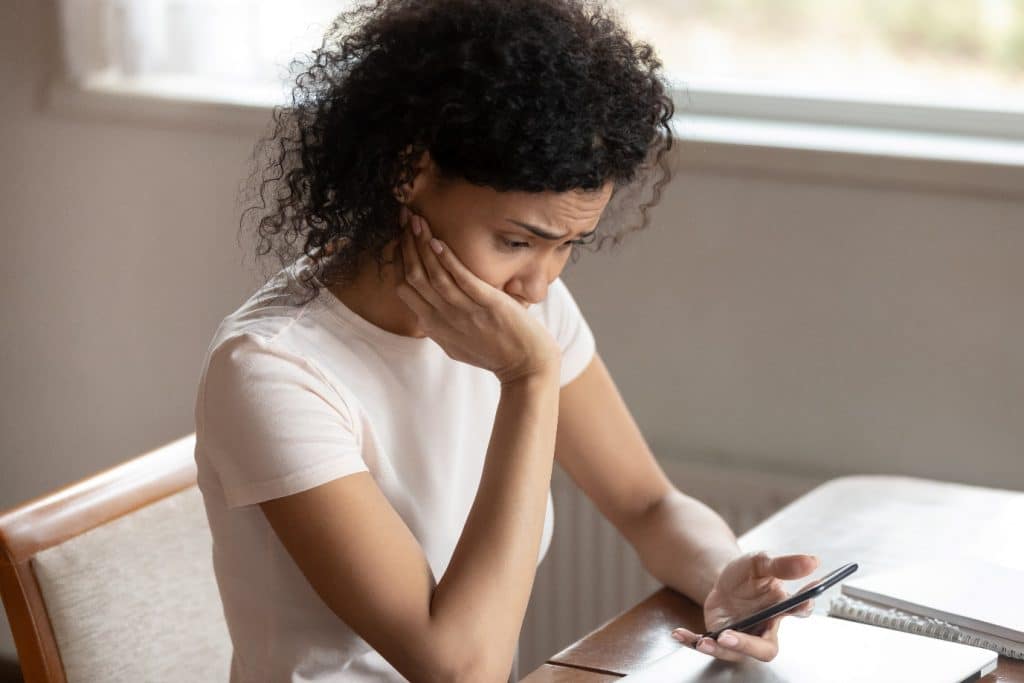 Phishing scams allow scammers to access user accounts, which means they can then prey on anyone in their friend's list, as it will look like messages are coming from a friend: someone who may try and persuade you to invest in forex, try a new trading tool, open an account with a new broker, or buy a trading product or course. The possibilities for the scammers are endless. The way Snapchat content disappears so quickly means that evidence can be gone before users realise that they have been duped.
How to avoid scams on Snapchat
You can help protect yourself against forex scams on Snapchat by looking out for certain red flags. These include anyone promising that you can quickly get rich by forex trading, that you will get guaranteed high returns in a short time, or that you can make a lot of money without a significant investment. Be especially wary if anyone offers to trade for you, and if you think they are actually legitimate, check that they are registered with the relevant regulator, and hold a licence to trade forex on behalf of other people. Don't take their word for it, even if they can provide you with a licence number. That simply means they can string some digits together. Go to the regulator's website and check!
Other danger signs to be aware of include so-called traders sharing screenshots of high trading profits or photos of lavish lifestyles that they claim result from huge profits. These are both easy to fake or steal. Anyone pressuring you to sign up to a particular broker is also suspect. The broker may not be a legitimate one at all. Alternatively, scammers may claim you have to sign up because they made so much money with this particular broker. Often, they have not made any money but are getting a referral or affiliate fee.
How to report a scammer on Snapchat
If you have concerns about any activity on Snapchat, you can go to the support section and make a complaint. You should see a screen like this, and if you think you have been scammed, you can 'Report a safety concern'. If you believe you have been hacked, select 'I think my account has been compromised'.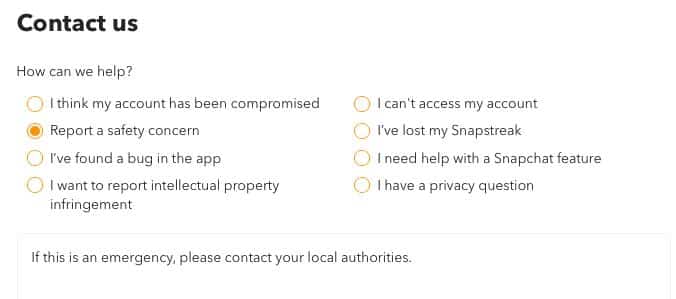 To report a specific Snapchat account that you think is a scammer, you will need to go to that account, press and hold on the name, and tap the ⋮ icon or the word "More") and then press "Report". To report a specific snap or story, you can again press and hold it, and then select "Report Snap".
You can also go to the support centre and select what concerns you, and information on how to report it will appear.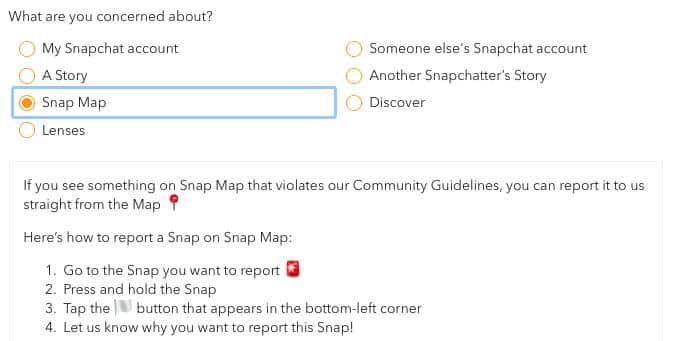 Who else can I contact?
Reporting a scammer direct to Snapchat is an excellent first step, but if something illegal has happened, you may need to take things further, especially if you have been conned out of some money. You can make a report to the police in your country of residence or, in some cases, report the scammer to a specific authority. In the UK, you can report suspected scams to Action Fraud via their website. In the USA, any suspected internet crime can be reported to the FBI's Internet Crime Complaint Centre.
Forex scams on Snapchat, or any other platform, can also be brought to the attention of the financial regulator for a specific region. This is especially important if someone is offering to trade on behalf of others but is not licenced to do so. In the UK, this would be the responsibility of the Financial Conduct Authority. In the USA, it would be dealt with by the Financial Industry Regulatory Authority and in the EU, by the European Securities and Markets Authority. Many other regions, including individual US states, also have their own governing body or regulator.
Conclusion
Snapchat can be a particularly attractive hunting ground for scammers due to the fleeting nature of the content shared on the platform. Evidence may disappear before you are aware you've even been scammed. It is therefore vital to be vigilant, watch out for potential danger signals, and do not ever transfer money to someone on the platform, even if you think you know them or they claim to be a licensed broker. Always conduct your research to check on any opportunities you initially discover via Snapchat or similar apps. It is, of course, possible that someone could be genuinely recommending a legitimate broker, but often anyone starting a conversation about investing on a platform like this is a scammer.
If you are interested in forex trading, do independent research on any new potential brokers and trading tools. Always be suspicious of anyone offering extreme or unrealistic results from forex trading. Only allow someone else to trade or invest for you if you have researched them and made sure they are fully licensed and regulated. If you think you have been scammed on Snapchat, report it to the platform and then to any other relevant authorities. Even if you have not been scammed out of any money, it may be worth lodging a complaint to ensure others are not exposed to the scam. Always report to Snapchat if you think your account has been compromised, as it may have been accessed by someone trying to scam others.