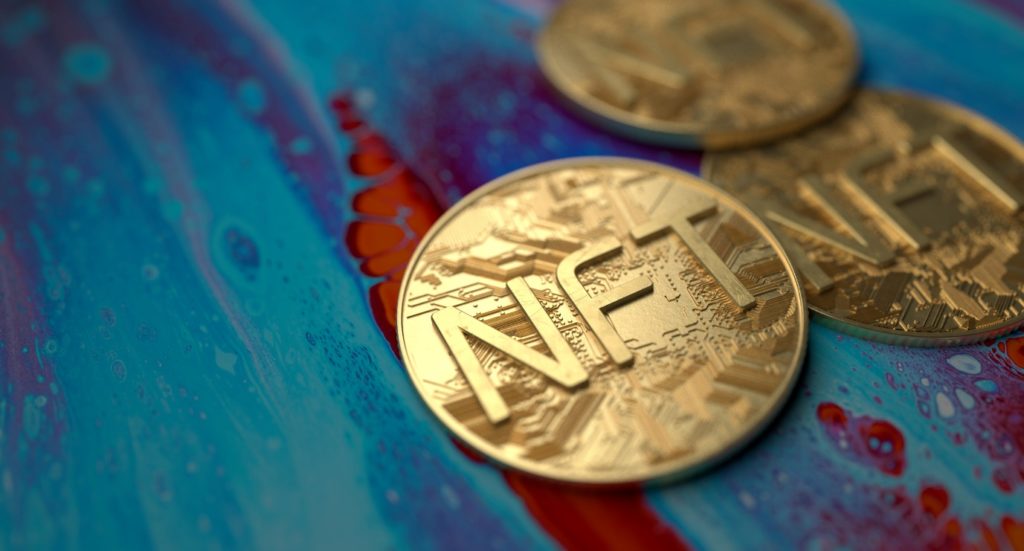 The cryptocurrency (crypto) market's competitive field continues to expand, with newcomers regularly introduced. The blockchain technology behind crypto provides users with a secure and private means of transacting or investing money that does not require third-party financial services, helping them avoid financial intermediaries' fees. In fact, crypto innovation has made it possible for developers to create new platforms where assets can be traded using coins.
However, how safe are these platforms for users and investors? In this article, we will cover what Aura Network Crypto offers users, its regulation status, whether it is safe, and other safe NFT brokers.
What is Aura Network Cryptocurrency?
New companies like Aura Network offer a versatile platform where businesses and individuals can engage members of the investor community who use non-fungible tokens (NFT). Aura Network crypto users transact using a token that assesses the value of an asset (artwork, baseball cards, digital content or media, etc.). The platform promotes itself as an NFT transaction one-stop-shop. It is also poised to set the tone for future NFT infrastructure.
What does Aura Network Cryptocurrency Offer?
Aura Network targets both NFT newcomers and seasoned crypto users. Their plan is to leverage the metaverse. The company relies on Cosmos SDK, the world's most common blockchain building framework.
The platform offers users three main tools. The first is a single location for developers to create NFTs. The second is infrastructure supporting traditional businesses and crypto communities. Third, the company provides users with tools to scale their applications within the metaverse.
Aura Network Crypto's Backing
Aura Network appears to have three financial backers as of August 2022: Mudrick Capital and Tracker Capital Management are two institutional investors; Aura is also backed by an unnamed financial investor. The company has experienced a 20% growth in users according to crypto publication CryptoTotem.
Is Aura Network Crypto Regulated?
Aura Network is registered in Singapore. That said, Singaporean crypto market regulation has not been fully ironed out, so this may change in the future.
Is Aura Network Crypto Safe?
In parts of the world outside the UK, investors are on their own in the regulatory space. The US government, for example, has made provisions for smart coins, (asset-backed crypto), but there are no federal guidelines regulating the crypto sector.
In the UK, the financial services sector regulator (the Financial Conduct Authority) requires every provider to register with them before conducting business. More recently, the FCA gave finance-related businesses, including brokers, a registration deadline of March 31, 2022. Many businesses faced closure if they did not register; the ones that remain open do not have FCA protection; neither do their customers. Ultimately, users working with an unregistered broker in the UK take on the usual risks associated with the crypto market and have little recourse if something goes wrong.
Outside of government connections, Aura Network's gaps seem to lie in verifying key team members. An ICO Holder rating page reports that four team members remain unverified as of the date of this article. This seems to be the only potential red flag.
Safe Crypto Brokers
When choosing a crypto broker, users should consider the type of cryptocurrency that they are selling or buying, and try and find a broker that meets your individual needs. Here are a few of the safest NFT brokers.
NFT Marketplaces
Opensea
A leader in NFT sales, Opensea allows users to sign up free of charge and review the platform's extensive offerings. The platform accommodates creatives and artists, making it easy for them to create their own NFT. Opensea also supports more than 100 token types, making it a good starting point for beginners.
Rarible
Rarible is a large marketplace for a wide variety of assets, where users can buy, sell, and create art, videos, collectibles, and music. This platform is part of Ethereum, a safe crypto broker. Since its launch, Rarible has collaborated with notable companies such as Yum! Brands and software giant Adobe.
Superrare
Superrare is another platform using the Ethereum blockchain that invites creatives and artists to create their own tokens. It also allows users to buy, sell, and create collectibles, music, videos, and art.
Foundation
A niche NFT, this platform makes it possible to bid on digital art using Ethereum. It is an easy way to purchase art because the user simply needs to fund an Ethereum wallet to make purchases.
NBA Top Shot Market Place
This platform is a niche, closed marketplace that takes the NBA and WNBA digital, offering users the chance to buy or sell video clips, highlights, and collectibles.
Mintable
Backed by Mark Cuban, Mintable offers users a platform that allows them to create, buy, and sell a wide variety of assets. However, to use this platform, users need to purchase Ethereum.
Final Words
The NFT scene is a diverse one, offering gamers, sport enthusiasts, art lovers, and avid collectors a range of choices. However, when operating in the digital economy, users need to educate themselves to avoid its many risks. NFTs rely on the same secure technology that is part of the cryptocurrency platform. The Aura Network is like other NFTs on the market, even offering users the convenience of transacting in one place. However, in terms of risk, gaps in information regarding who heads the organization may make it a risky platform to use.