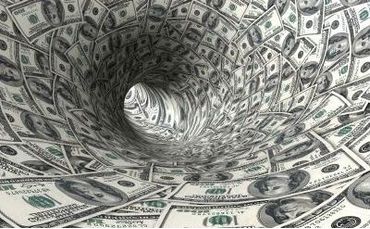 This forex fraud article contains a Forex Ambush 2.0 overview, questionable vendor profitability claims, and an objective Forex Ambush scam assessment. In the end of the article we also link to other possible forex signal generator scams. Do you want to know more about trading software scams, read this excellent article.
Forex Ambush Overview
Forex Ambush 2.0 is an online forex signal generator with an optional automated trading robot software package. Its vendor claims the service generates signals using state-of-the-art artificial intelligence technology and was developed based on the experience of a group of over 30 professional forex traders.
Questionable Vendor Profitability Claims and Issues
The vendors of Forex Ambush claim an unlikely 99.99% accuracy on trades. The trading strategy consists of initiating trades with a low profit objective but with 600 pips of leeway on the loss side. The trading system also allows unlimited time for a losing position to return to profitability.
Forex Ambush Scam Assessment
Is a Forex Ambush scam going on here? Quite possibly.
Basically, a detailed assessment of the Forex Ambush signal generator service reveals that it has several significant problems associated with it as follows:
Its manual trading system based on its signal generator service does not involve entering conventional stop loss orders. This questionable money-management practice leaves a trader's account exposed to serious market risk and margin calls unless they place their own stops, trade using low leverage ratios, or have deep pockets.
The AutoTrade version only begins to manage draw down risk on positions it takes at 600 pips away from the initial entry point. At this level of loss, many accounts can either see a margin call or be wiped out quickly during an adverse forex move.
Since the system can keep recommending or automatically taking positions despite an open losing trade, this means losing trades can accumulate and thereby potentially cause margin call problems.
These issues can result in serious, account-threatening losses for users of Forex Ambush after the signal service or robot appears to trade well for a while yielding a series of small profits.
In general, we do not recommend that traders utilize the Forex Ambush forex trading signal generation service or trust money to trading on its signals, either manually or in automated trading, or those of any other forex signal generating service.
In essence, forex trading is not a means of getting rich quick. To trade forex successfully and reliably, you will need to implement and refine your own forex trading system. Trusting your wealth to others is not a sound way to achieve success in forex trading or in other life situations.
Find out more about other forex software
Learn about other possible software scams:
Forex signal generator software: True Fx Signals
Forex signal generator software: Forex Killer
Forex signal generator software: Greenlight Forex
Expert Advisor software: Traders Oracle