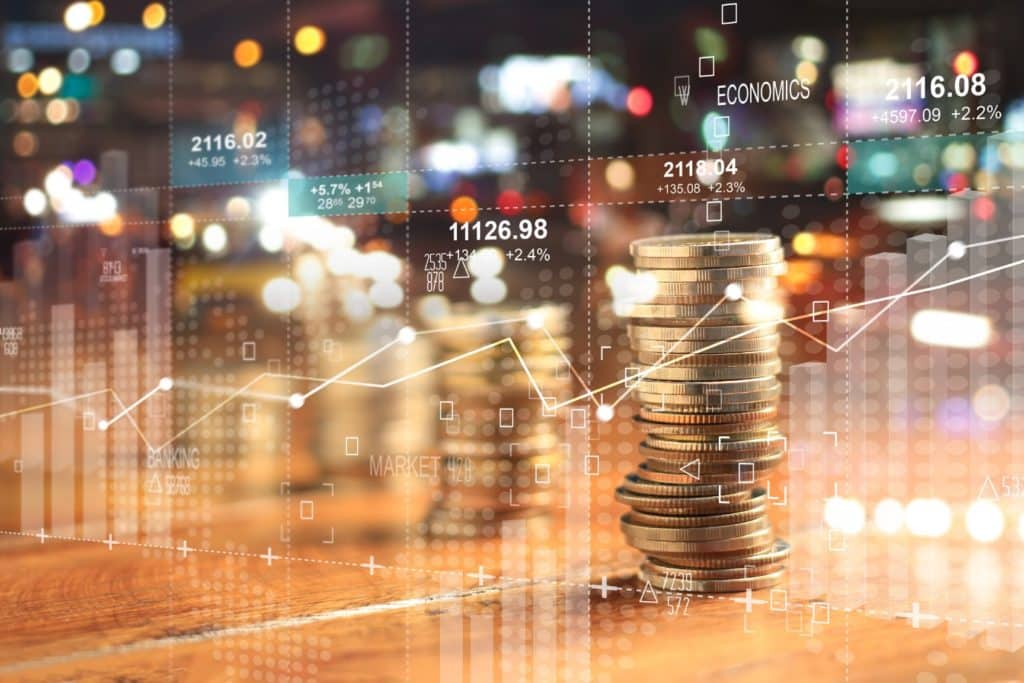 Both cTrader and MetaTrader 4 (MT4) are popular trading platforms used by forex traders worldwide. MT4, developed by Metaquotes, is primarily used for forex trading. It is one of the most popular platforms available today among forex traders and is widely considered the industry standard. Even its successor, MT5, has been unable to surpass the popularity of the MT4 platform and is not, as yet, as widely used.
cTrader is also a popular forex trading platform developed by the award-winning fintech firm Spotware Systems Ltd. The platform is designed to be used with ECN (Electronic Communication Network) brokers and has been adopted by many popular ECN brokers around the world. In this article, we'll address the cTrader vs MT4 debate and look at the pros and cons of both platforms. While considering both options, you should be aware that some brokers only offer one of the two platforms, while some brokers allow clients to choose to trade using either cTrader or MT4.
Is cTrader better than MT4?
When it comes to assessing cTrader vs MT4, it is fair to say that neither platform is 'better' than the other. It is a case of personal preference, and each trader will have their preferred platform depending on which particular features the trader needs or likes. cTrader offers excellent charting capabilities and Market Depth functionalities, whereas MT4 has the popular Expert Advisors function and is capable of a higher level of customisation. What matters to you as a trader will dictate which platform you prefer. If you are happy with cTrader exactly as it is, you're unlikely to want to change to MT4 and customise it to suit you, especially given the extra work involved.
The benefits of MT4
There are various benefits to using MT4, including:
The high level of customisation – MT4 allows users to personalise the platform to incorporate all their favourite indicators, trading tools and markets.
Expert Advisors – Enjoy high-quality, automated robo-trading, which means trades can be executed automatically when certain market conditions are reached. There are more than 15,000 EAs available to use with MT4.
Good charting capabilities – The platform provides easy visualisation of market data, which again, can be customised by users to show the most pertinent data that the trader needs to have to hand.
Technical indicators – MT4 provides 30 built-in technical indicators, but more than 7,000 custom indicators are available as add-ons.
Widely available – There are many excellent brokers that use MT4, and by extension, this means that there is an active MT4 trading community to turn to for advice and support. It also means that if you want to change brokers but stay with the same trading platform, you should easily be able to find another MT4 broker that meets your needs.
Multi-lingual – MT4 provides support in multiple languages to suit a wide range of traders across the globe.
Good communication – The platform offers a direct chat link to keep traders in touch with their broker, no matter which version of the platform they are using.
The benefits of cTrader
MT4 may be considered the industry standard, but there are also plenty of benefits to using cTrader as well, such as:
Excellent charting capabilities – The platform offers single-chart, multi-chart and free-chart modes, which can be used to provide visualisations of market trends, and while cTrader is generally perceived as having less customisation than MT4, chart modes can be easily adapted to user preferences.
Market Depth indicators – cTrader provides a comprehensive assessment of market depth with three distinct views, which are Standard depth, Price depth and VWAP depth. These features make this the better platform for traders who want to closely track market liquidity for different price points.
cBots – This allows for automated trading in a similar way to EAs on the MT4 platform. cTrader has more than 270 options when it comes to trading bots, which is significantly less than MT4s 15,000+, but more than adequate (and potentially less overwhelming) for the average trader.
Technical Indicators – The platform offers a range of indicators such as Moving averages, MACD, Bollinger and more for analysis of market data. With around 70 built-in indicators, cTrader offers around twice as many as MT4. However, it only offers around 860 custom indicators as opposed to MT4's 7,000, although again, some traders prefer the less overwhelming range of choice offered by cTrader.
Lots of timeframes to work with – cTrader offers a range of timeframe options, including one minute, five minutes, 15 minutes and many more.
Good choice of brokers – There are plenty of reputable, regulated brokers that use cTrader, so you have a fairly good choice and a reasonable chance of finding another satisfactory broker if you decide to change to a new one.
Which one should you choose?
When it comes to the cTrader vs MT4 debate, a lot will depend on the type of trader you are and what you require from your trading platform. Traders who want an active community, a wide choice of brokers, almost unlimited automation options and a high degree of customisation may well prefer MT4. If you care more about analysing market depth, along with high-level charting capabilities, and feel a little overwhelmed when presented with too much choice, cTrader might be more up your street.
It is also important to consider the broker you want to use. Not every broker provides MT4, and there are plenty that do not provide cTrader. Therefore, you will want to consider brokers that provide your preferred platform, along with other features that matter to you. If you're brand new to trading, it might be worth opening demo accounts with different brokers to try out both the MT4 and cTrader platforms.
While many traders will have specific ideas about the issue, when it comes to cTrader vs MetaTrader, both provide a high level of charting tools, technical indicators, timeframes and automation tools, along with many other advantages. As a trader, the platform that you prefer and that feels intuitive to you is generally the best platform for you to use.