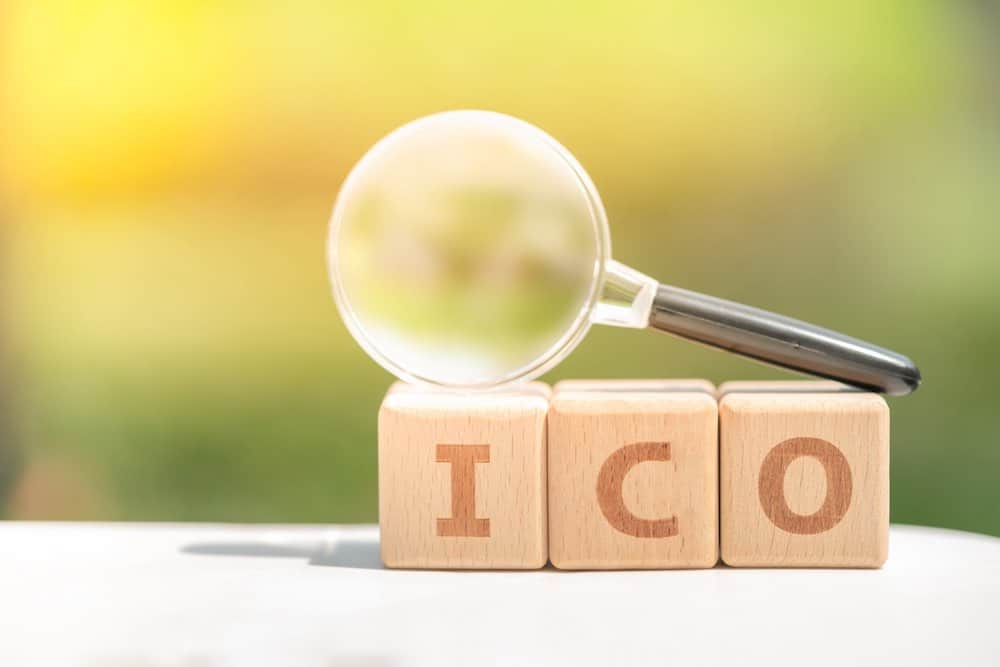 Initial coin offerings have become a popular option in the cryptocurrency industry, but they are not without their drawbacks. Investing in ICOs is inherently high risk, and it doesn't help that ICO scams are all too common. In this article, we will look at the different types of ICO scams, how to avoid them, and what to do if you are the victim of one.
What is an ICO?
An initial coin offering (ICO) is a way of launching a new cryptocurrency, and it is becoming increasingly popular as a method of raising investment funds. An ICO is the equivalent of an initial public offering (IPO), when a company raises money by offering shares for sale to the public. An ICO offers a new cryptocurrency to the public, and is often carried out by a company seeking to raise money to create a new digital coin, app or service.
Investors can buy into an ICO and receive cryptocurrency tokens, which often have some value or use related to the product or service offered by the company. Alternatively, the token may simply represent a stake in the company or project. While many ICOs are legitimate, there have also been ICO scams that have deliberately conned investors into losing money.
How do these scams work?
While investing in an ICO is always a risk, there should also be the possibility to make money. Many digital coins do become worth something over time, and some of them can be used within a company or project, even if they hold little value outside of their own ecosystem.
Many scam coins, however, simply disappear after victims have been convinced to part with their funds. The crypto coins are never actually listed for trading, and have no intrinsic use within a particular company, meaning that they will always remain worthless.
ICO scams can take many forms. For example, there is the classic exit scam, where the developers or promoters collect funds for an ICO and then simply disappear, leaving investors with no tokens, and no information. Sometimes the scammers launch their ICO at a fraudulent crypto exchange, making investors feel like the coin is going to be listed on an exchange, which doesn't actually exist.
Investors have become aware that they should check the white paper of any new crypto offering. This is to ensure that they understand the project. There have also been cases of scammers plagiarising the white paper of a real ICO that has a legitimate backstory and looks promising, and releasing it under a different name.
Scammers will also use the typical 'pump and dump' strategy used in other areas of investment, or use an ICO to create a crypto Ponzi scheme, where investors are convinced that they are investing in something with value, but any payouts come not from the investment itself, but from the funds that other people invest.
Another common ICO scam involves the scammers cloning websites, or simply developing websites that are similar in name and design to existing projects (with, of course, a very similar URL). A number of investors may believe that they are on the legitimate website of an ICO they have already researched and identified as safe, but after the investment is made, they realise that the site they made the payment through was not the one they thought it was.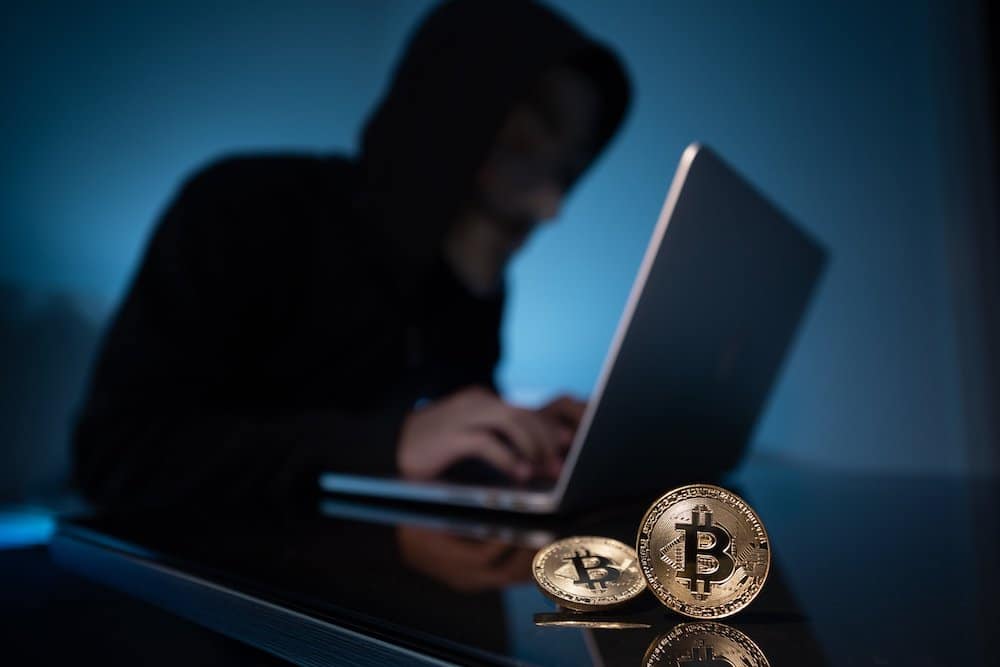 How to avoid ICO Scams
While well-set-up ICO scams can be hard to spot. There are a few red flags that tend to trigger an ICO scams alert in the minds of most investors. As with other investment scams, ICO scammers tend to over-promise, implying or offering a huge return on investment, often using lots of buzzwords and sales talk. If the promotion for the ICO is high on buzzwords such as AI, blockchain, decentralised, revolutionary, and so on, but low on an explanation of how the project actually works, then this is a red flag.
Before investing in an ICO, you should read the white paper, and ensure that you understand the project, what it does, and where the value of the tokens you are investing in comes from. One thing to look for in the white paper is a clear explanation of why this specific project needs a blockchain and the part the blockchain plays in the development of the future product. That is, why is this a cryptocurrency investment, as opposed to some other kind of project?
One thing to look out for is the lack of a white paper, as this is invariably the first step when developing a new cryptocurrency. A cryptocurrency or ICO white paper is the foundational document that lays out all the details of that particular project. However, be aware, as mentioned above, that some scammers have stolen white papers from other, promising-looking projects and simply changed the name of the offering, so check that the whitepaper is not simply plagiarised.
You can also look at the founders of the project. Do they have a track record either in the cryptocurrency industry or as innovators and disruptors in other areas? Who are they? What is their reputation? Do they know the industry that the project itself is linked to? Unknown or anonymous founders are a potential red flag, though anonymity is something that some within the crypto space crave. Bitcoin itself, the original and most valuable cryptocurrency, was created by an anonymous person or persons known only as Satoshi Nakamoto. However, investing in a brand-new crypto asset at this point, with an anonymous founder, is probably not a good idea.
Always do your own research into any ICO you are considering investing in. Do not be persuaded by promoters you meet on social media or in forums, even if there seem to be a whole group of people fired up and speaking positively about the ICO. Creating a fake community of happy investors is often part of any online financial scam. Look at how the roadmap for the project is laid out. It should clearly outline all the stages of a project, along with the objectives and milestones already met, and those expected in the future. A lack of clarity around what will be achieved and when is always suspicious.
How to report an ICO Scam
It is not as easy to report ICO scams as some other financial scams. The cryptocurrency industry is decentralised and unregulated, so you simply don't have the same protections as you might have if, for example, you had invested with a fraudulent forex broker. It is, however, worth reporting any scam you come across to the financial regulators in your country and to the police. You can also report crypto scams to the Federal Trade Commission (FTC) in the US and to Action Fraud in the UK.
It is frustrating to realise that you have been the victim of a cryptocurrency scam, as many investors immediately assume that it will be impossible to recover the money. Sometimes that is the case, but remember that it is still illegal to scam people, no matter how it is done, so it is always worth reporting it. It may be that those perpetrating some of these ICO scams have actually broken several laws. For example, if you (or the scammer) are resident in the US, you can report fraud, or other suspicious activity involving cryptocurrency, to:
The FTC at ReportFraud.ftc.gov
The Commodity Futures Trading Commission (CFTC) at CFTC.gov/complaint
The US Securities and Exchange Commission (SEC) at sec.gov/tcr
The Internet Crime Complaint Center (IC3) at ic3.gov/Home/FileComplaint
The cryptocurrency exchange company you used (if one was involved)
The Biggest ICO Scams
Ten of the biggest ICO scams reported to date include:
Pincoin and iFan – Scammed investors out of $660m
Plexcoin – Scammed investors out of $15m
Bitcard – Scammed investors out of $5m
Opair and Ebitz – Scammed investors out of $2.9m
Benebit – Scammed investors out of $2.7m
Bitconnect – Scammed investors out of $700,000
Confido – Scammed investors out of $375,000
REcoin and DRC – Scammed investors out of $300,000
Ponzicoin – Scammed investors out of $250,000
Karbon – Scammed investors out of $200,000
The numbers speak for themselves. These scams have become, potentially, a quick way to make hundreds of thousands of dollars, with the very biggest ICO scams literally bringing in multi-million-dollar profits for the scammers.
Trade with the Safest Crypto Brokers
When trading cryptocurrency, ensure that you use a safe broker or crypto exchange.
Broker
Features
Min Deposit
EURUSD Spread
76% of CFD traders lose money

US Clients: No

Regulated : Yes

Social Trading Platform
FCA & CySEC Regulated
Minimum Deposit $50 (varying across region)
Demo Account
Copy Trading
2000+ Instruments

$50 (varying by Country)
from 1

Sign Up

76% of retail investor accounts lose money when trading CFDs with this provider. You should consider whether you understand how CFDs work, and whether you can afford to take the high risk of losing your money.

Your capital is at risk

US Clients: No

Regulated : Yes

CySEC regulated.
Good for beginners with excellent trading academy.
Beginner Friendly

$500
From 0.6 pips
Conclusion
These scams are becoming ever more common, which is unsurprising as they can be highly profitable for the scammers. The biggest ICO scams are capable of defrauding investors out of millions of dollars, so it is unlikely that the scammers will be stopping anytime soon.
To protect yourself from ICO scams, always do your own independent research before making any investment. Read the published white paper associated with the ICO carefully to ensure that it is genuine and that you fully understand the project.
If you believe that you have been the victim of an ICO scam, or any other fraudulent activity, report it immediately to the relevant authorities, including as much detail as possible. You may help catch the scammers or at least prevent others from being scammed.