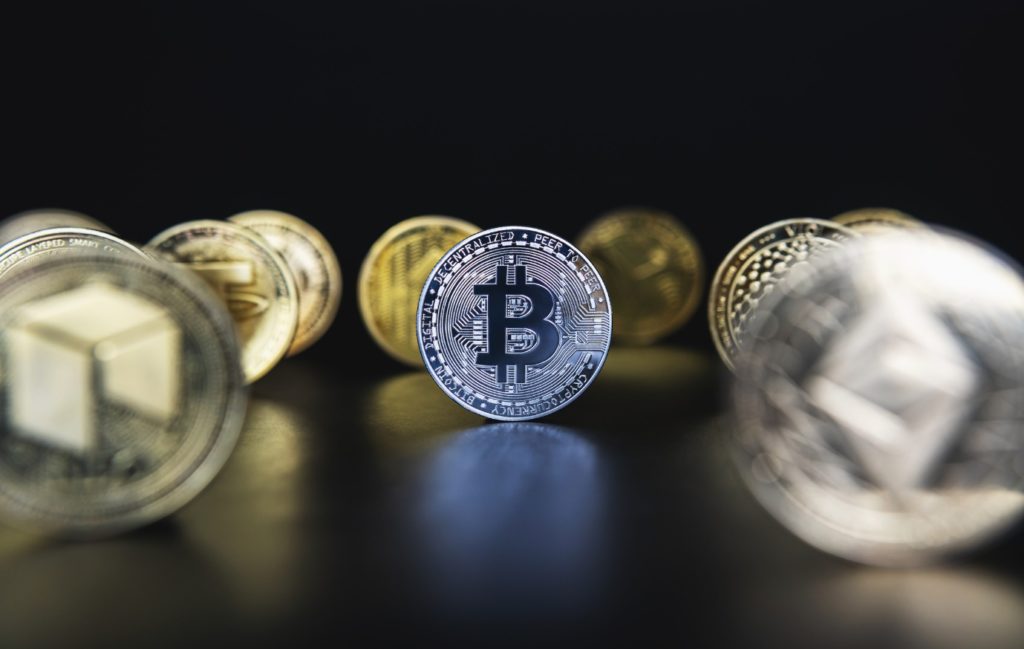 Interest in cryptocurrency has rapidly increased over the last few years. In 2019 and 2020, cryptocurrency peaked in popularity; however, with that increased interest, the number of hacking incidents also grew, making it necessary for investors to find places to store their funds safely.
What Are Digital Wallets?
Digital wallets are, in many ways, the same as the wallets we use daily to store our spare change. However, instead of keeping your cash in your pocket, digital wallets allow you to store your money – specifically your cryptocurrency funds – online. Typically, an individual will store their crypto online and print private keys and addresses on paper. The owner of the digital wallet will have access to a unique key, which allows them to use their wallet. While keeping your money in a digital wallet sounds like the ideal solution to keep your cash safe, that is not always the case. Losing your key, whether through forgetting it or by it being stolen, is an all-too-common occurrence. In either case, whatever crypto you did have stored is gone, usually forever.
Digital wallets vary: some consumers might store their crypto on hardware, software, or online through a broker. Hardware crypto wallets allow the user to store information on a physical device and tend to be classed as cold wallets. Some crypto investors choose to use software that can be installed on their devices, making accessing funds easier. These are known as 'hot wallets' and are increasingly popular. To find the safest place to store crypto, one must understand the difference between hot and cold wallets and their ability to secure funds.
Hot Wallets v. Cold Wallets
Regardless of the type of crypto wallet used, they usually fall into one of two categories – hot wallets or cold wallets. Hot wallets are those connected to the internet using specialised software. Hot wallets mean the user can conveniently access and efficiently conduct transactions on their device from almost anywhere.
At the same time, while this convenience makes it possible to conduct business at any time of the day or night, hot wallets are open to vulnerabilities – hacking being the primary concern. A person without enough web security becomes vulnerable to having their crypto stolen. That is also true for people who do not know how to secure their computers adequately.
If holding crypto in a web-based application, one way to prevent losing a lot of money is not to store too much of it in one account. Like current accounts, a person should only hold a small amount of crypto in a hot wallet while keeping the majority in a savings account. This way, payments can still be made conveniently using the crypto account while keeping the rest of it safe.
An investor can also use an exchange wallet instead of using web-based applications and other software to store crypto. Exchange wallets differ in who has custody over the account. With an app-based or software-based wallet, the user owns the private key, which is not the case with an exchange wallet. The accounts the exchange provides are custodial, so even though a user might store their crypto with them, the exchange is the owner of the private key, not the account user.
Moreover, while it might seem safer to use an exchange wallet than other modes because professionals manage it, exchange wallets do not provide SPID or FDIC insurance. For the account holder, this can be disastrous if an event (hacking, for example) occurs because, if the crypto is stolen, there is essentially no way for the accountholder to recover the funds.
Exchange wallets are great for accessing crypto quickly and using them for a variety of transactions; however, experts say users do not have to give up this convenience. Instead, they should only use exchange wallets to hold small amounts of crypto and save the rest of the funds in cold wallets.
Considered the safest way to store crypto, cold wallets are not connected to the internet. Because of that fact, there is less chance a person's private key or account can be accessed by anyone other than the person who owns the cryptocurrency. Also referred to as offline or hardware wallets, cold wallets do not store private key information online. The platform typically comes with software allowing users to see their account information.
Of the different options, many experts state that holding account information in a paper wallet, the safest crypto wallet, is probably one of the best ways to prevent crypto theft. Paper wallets can be downloaded from certain sites on the internet. Here, the user receives public and private keys that many users save and store in a secure location, for example, a safe deposit box or a home safe.
Another way that some choose to store this information is on a USB drive, another hardware wallet form, which is an additional method for securely storing private keys. This method for storing the private key is considered safe because the thumb drive does not connect to the user's network or software.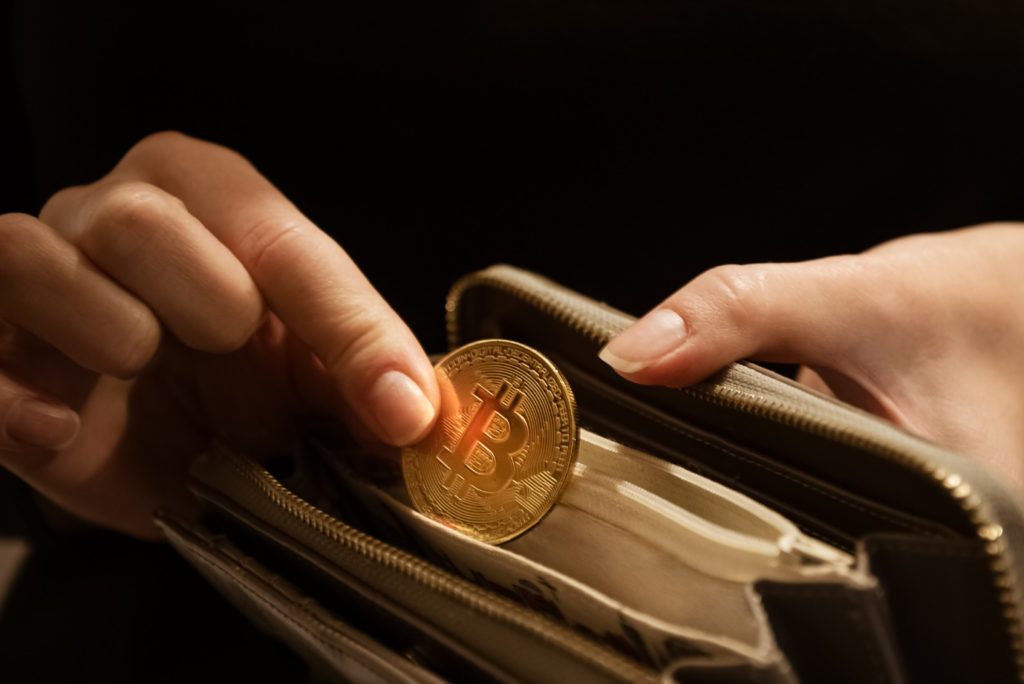 Coinbase Wallet
Considered one of the most well-known exchange wallets, Coinbase offers customers the ability to trade well-known cryptos such as Bitcoin and Dogecoin. The wallet also provides users with a Visa-backed debit card. It also can be used with Google and Apple Pay.
Trezor Model T
A cold wallet product, Trezor Model T, has a platform that allows the user to support multiple coins (1,600). The wallet can be used with a computer. The product is open-sourced, which allows for more visibility and protection.
Ledger Nano X
Another cold wallet, Ledger Nano, offers users the ability to support 1,800 coins and can be used with a computer and mobile device. This company experienced a breach where a few accounts were hacked, resulting in the theft of personal data a few years ago. The good news is no crypto assets or private keys were taken. The company's quick action on this matter is one of the reasons it is considered a reliable product in the world of cryptocurrency.
Exodus
A hot wallet, Exodus, is a software wallet connected to the internet. The program can run on Mac, Windows, and Linux. The product has been described as easy to use and integrate into the Exodus Exchange. The platform supports over 130 coins that can be easily purchased using the app.
Safe Crypto Brokers
Broker
Features
Min Deposit
EURUSD Spread
77% of CFD traders lose

US Clients: Yes (eToro USA)

Regulated : Yes

Social Trading Platform
FCA & CySEC Regulated
Minimum Deposit $200
Demo Account
Copy Trading
2000+ Instruments

$200
from 1

Sign Up

77% of retail investor accounts lose money when trading CFDs with this provider. You should consider whether you understand how CFDs work, and whether you can afford to take the high risk of losing your money.

82% of retail investor accounts lose money when trading CFDs with this provider. You should consider whether you can afford to take the high risk of losing your money.

US Clients: No

Regulated : Yes

– FCA, ASIC, CySEC Regulated.
– Multi Asset Trading Platform.
– No Time Frame For Demo Accounts.
– the provider offers CFD trading only

100GBP/AUD/EUR/USD
variable

Sign Up

82% of retail investor accounts lose money when trading CFDs with this provider. You should consider whether you can afford to take the high risk of losing your money.

Your capital is at risk

US Clients: No

Regulated : Yes

– 40% New Member Bonus
– MIFID, ASIC, FSA & FSCA regulated
– Free Online Trading Coach

$100
Fixed

Sign Up

Europe* CFDs are complex instruments and come with a high risk of losing money rapidly due to leverage. 79% of retail investor accounts lose money when trading CFDs with this provider. You should consider whether you understand how CFDs work and whether you can afford to take the high risk of losing your money.
Other Security Precautions
Other than secure wallets that do not leave the user open to theft or hacking, consumers can take additional precautions. For example, some platforms allow users to employ authentication methods such as multi-signatures, which require the transaction to be signed off by multiple people (anywhere between three and five) to minimise the chance of theft. The authorised signees are designated when the account is opened and completing a transaction (spending or sending crypto) requires the approval of the other authorised individuals.
Other safety precautions include keeping software up to date. While this seems like a small thing, a wallet on a platform using outdated software is vulnerable to hackers. Moreover, updates to software usually come with newer security features that add protocols and security fixes designed to secure the wallet.
Finally, one last measure to protect against crypto theft is to use physical coins. Bitcoin, for example,  has provided its customers with the opportunity to purchase actual tamper-proof coins set at a certain amount (value). While there is an extra charge for buying coins in this way, owning real coins that can be stored in a safe completely removes any access a hacker might have to the crypto.
What is the safest place to store crypto?
While the wide range of wallets and storage methods means that every investor can find a way to store crypto that works for them, a paper wallet is seen as the safest place to store cryptocurrency. Removing any chance of your wallets being hacked into or stolen by keeping your passwords written down on paper and offline means that many fraudulent and criminal attacks are avoided, and your cryptocurrency remains safe. Paper wallets may not be the most modern or convenient method of storing cryptocurrency, but they are undoubtedly the most secure. In the increasingly dangerous online landscape, that is undoubtably the most important factor.
Final Words
Cryptocurrency has ushered in a new world of commerce and business where users can invest, make purchases, and send money conveniently. With the innovation this new tool brings, there are some negative possibilities, including becoming vulnerable to security failures that lead to lost or stolen coins. Further, choosing the safest crypto wallet is integral in preventing losing currency. While hot wallets provide consumers with convenience and cold wallets prevent hackers from accessing information, paper wallets offer the highest level of security for storing cryptocurrency.