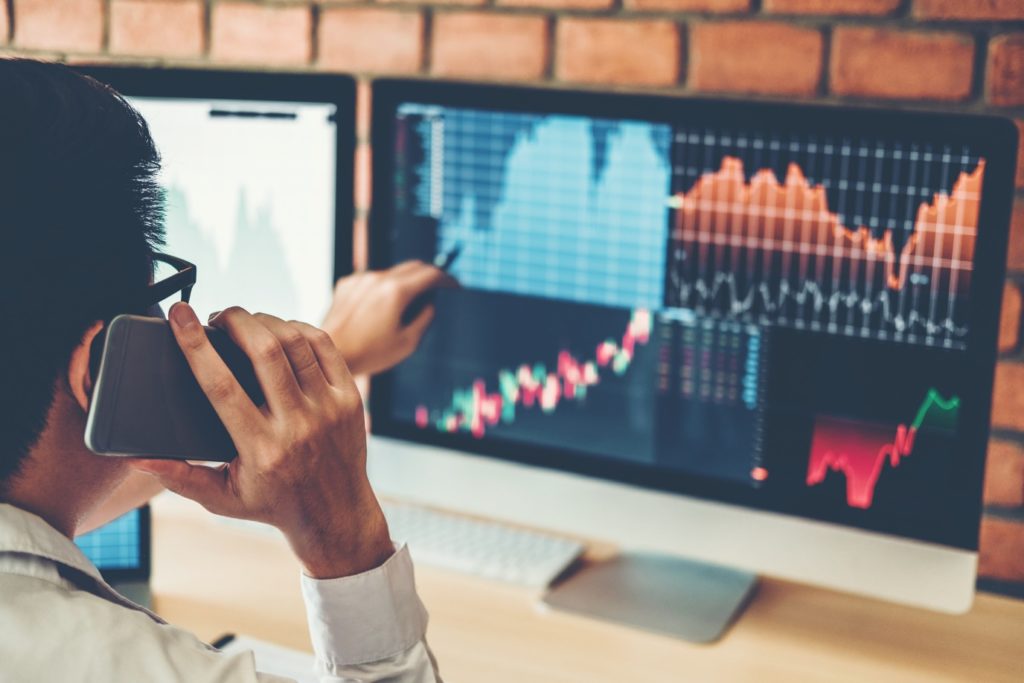 The MetaTrader platform, produced by MetaQuotes Software, is one of the most popular and well-known trading platforms for traders worldwide. The various iterations of the platform include the widely used MetaTrader 4 (MT4) suite and the more recently released MetaTrader 5 (MT5). It is a testament to the user-friendly nature of the MT4 platform that it is still more commonly used than the MT5, released in 2010.
MetaQuotes has, however, decided no longer to sell licences for the MT4 platform, so those brokers still using the platform are those who already had licences. New brokers are now in a position where they have to adopt the newer MT5 platform. But how significant is the MT4 vs MT5 difference? Which is better? And does it depend on the trader? Today we are going to look at the two platforms and try to answer the question: MT4 vs MT5, which is better?
Is MT5 better than MT4?
There are a few crucial differences between MT4 and MT5. Many would argue that these differences make MT5 better than MT4, but it depends on what you want and need from the platform. MT4 is aimed at forex and CFD traders, while MT5 includes a range of markets such as options and futures. While this is useful for multi-asset traders, it will be irrelevant to forex traders with no interest in trading any other asset classes. When it comes to MT4 vs MT5, forex traders have tended to stick with what they know, often thinking that there is little advantage in upgrading to the newer system.
MT5 also has a lot of extra features that MT4 doesn't. For example, MT5 provides more indicators and timelines and allows clients to have an unlimited number of charts open at any time. It also has specific tools such as the Market Depth indicator and a built-in economic calendar, along with extra graphical and analytical tools that MT4 lacks. In addition, MT5 supports special functions such as the Strategy Tester, which allows clients to evaluate any Expert Advisor software available to the MT5 community before buying.
While this makes it sound like MT5 has many advantages, that is only the case if you, as a trader, actually need all the extra bells and whistles that come with the system. For many, the advantage of MT4 is that it is relatively simple, intuitive, and highly suitable for new or less experienced traders. While advanced traders might find some significant benefits to MT5, others will find all the extra features and options simply complicate the system and could even hinder rather than help them.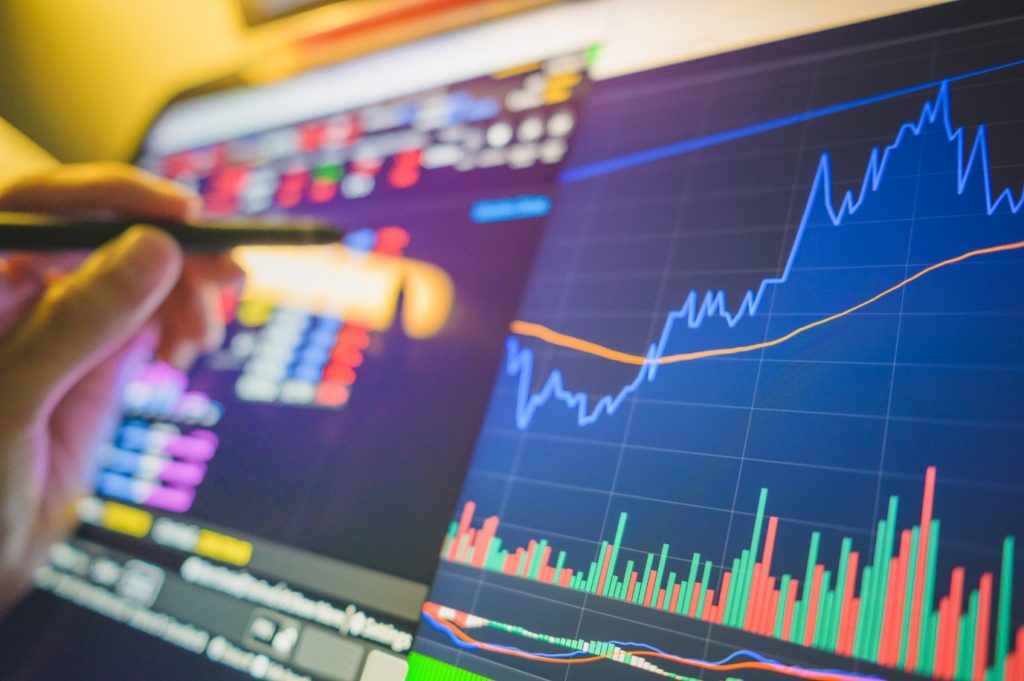 The Benefits of MT4
MT4 has a very user-friendly interface and a great user experience without too many extraneous features you probably won't use. For this reason, it is often considered better than MT5 for beginner traders.
MT4 is forex-centric. The platform was designed for those trading forex and CFDs, and many forex traders feel there is no need to move from a platform that perfectly suits their needs to another that is more relevant for multi-asset traders. MT5 is not a direct evolution of MT4 as much as an alternative that may be suitable for a different type of trader.
There is an excellent choice of MT4 brokers. Perhaps reflecting the fact that around 90% of traders use the MT4 platform, many more brokers offer it. Linked to that, most trading tools and indicators are developed to be fully compatible with MT4. Therefore, you will have a more extensive choice of brokers if you are an MT4 trader, and if you switch brokers, there is every chance that the new broker will offer the same platform.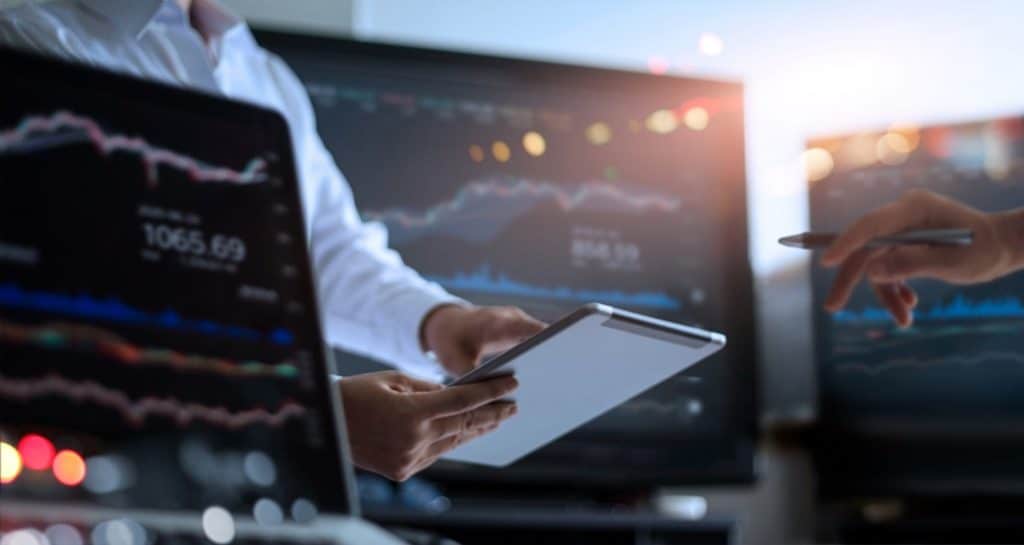 The Benefits of MT5
MT5 software has more features than MT4. It has more built-in indicators, over twice as many timelines, and a function that facilitates having an unlimited number of charts open at any time. This can be a big benefit for advanced traders, although it can also make it confusing or overly complex for beginners.
MT5 is a multi-asset platform featuring forex, stocks, commodities and other assets. It also has extra functionality that facilitates more trading techniques, such as hedging. While it may not be a specialist forex platform like the MT4, it suits a broader range of traders, including those who want to trade multiple assets.
MT5 brokers are able tooffer certain things that MT4 alone cannot. The newer system has the Market Depth indicator, with Market Depth information displayed in the terminal window, and a built-in economic calendar, plus 38 built-in indicators and extra graphical and analytical tools that are not available with MT4.
The MT5 software supports various special functions, such as the Strategy Tester, with advanced settings which allow clients to evaluate any Expert Advisor software available to the MT5 community before committing to investing in the software.
The MT5 mobile version has a new chat function which facilitates the interaction of MT5 traders with other members of the MT5 community.
Which One Should You Choose?
At first glance, it seems that MT5 is better than MT4, certainly regarding the number and range of features incorporated, but is more always better? Perhaps when it comes to the issue of MT4 vs MT5, the real question is not "which is better" but rather "which is best for you?"
There is little doubt that different types of traders tend to benefit from using the MT4 and MT5 systems. MT5 has advantages if you are an advanced trader who wants to use a lot of features, try out a lot of different trading techniques and strategies, access a lot of different charts and indicators, and have the ability to trade multiple assets.
For forex traders, however, especially less experienced ones, MT4 may be highly suitable, and the extra features and options offered by the MT5 system might even be a distraction. If you are a newer trader unsure of which broker to use, there is also an advantage to MT4 in that if you switch brokers, it should not be too hard to find another MT4 broker that suits you.
Ultimately, each trader has to weigh the pros and cons of MT4 vs MT5, as well as look at each broker's features, which go way beyond the main trading platform, even though that is an important consideration. When assessing brokers, always consider all aspects of the broker that will affect your ability to trade successfully.