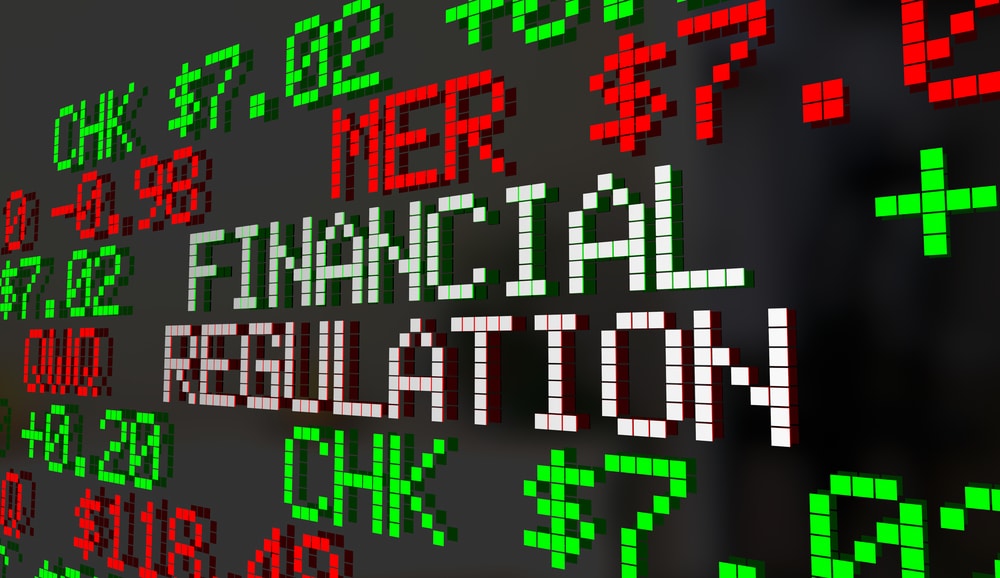 The foreign exchange market is the largest and most popular financial market in the world, with a daily transaction of more than $5tn. It has become one of the best sources of income for millions of traders around the globe. If you're considering getting involved with forex trading, there are several important decisions you have to make, and one of them is which online broker you'll use. When choosing a forex broker, there are numerous things to consider, such as commission rates, spreads, historical performance and leverage options. However, one of the most important aspects to bear in mind is whether you're working with regulated Forex brokers.
Your brokerage company will work on your behalf by carrying out your trades and holding your money in an online account to facilitate your trading. Considering this, you should choose a broker you can depend on and trust with your hard-earned money, so that you can make the largest possible returns from your investment. 
What is a regulated broker?
A regulated broker simply means a broker whose financial activities are monitored and controlled by a local regulatory body. Also known as the 'watchdogs' for the financial market, a regulatory body's primary goal is to prevent fraudulent activities and excessive risk in the market, while also increasing awareness to consumers.
When a brokerage company is licensed and regulated, it implies that all its trading activities and operations are performed in accordance with the policies, guidelines, and industrial standards stipulated by the local regulatory body. Regulated brokers are also subjected to regular audits from the supervisory authorities. When a regulated broker fails to follow the guidelines and standards set by its regulator, then legal action can be taken by the agency, which can lead to invalidation of its license.
Benefits of working with a regulated broker
We have learned about forex regulation and its function, but what does a trader actually gain by working with a regulated intermediary? Here are a few benefits of trading with regulated forex brokers.
1. Transparent trading operations
According to an article from FXDailyReport.com, traders that seek a regulated broker can experience transparent and honest trading operations. This is because regulated brokers are compelled by the law to serve their clients with complete transparency, without manipulating the market in their favour. They also need to submit periodical financial reports to the regulatory body — failure to do so could result in their membership being terminated and traders being informed of this.
This is why you must check the validity of your potential broker's license as well as its historical records with the regulatory authority to avoid working with a falsely regulated broker.
2. Safety of trader funds
Regulated forex brokers are compelled by the law to not mix their investors' funds with their firms' funds. This means that the broker should have a separate account to keep its clients' money. At no point can its use these funds to finance their own needs.
Furthermore, if a brokerage firm goes bankrupt, it cannot use its clients' funds to repay its creditors. This money should only be used to compensate its clients. In this way, your money as a trader will be safe, no matter what happens to the broker.
3. Recourse in case of a dispute
In the event of an issue, fly-by-night forex brokers are difficult to contact. Regulation ensures a broker always has a working customer support desk, telephone number, email and a real person ready to assist you. When a broker is regulated, any claim that you need to file against it will certainly be easier to conduct. As such, getting assistance to resolve your problem will be easier with regulated brokers.
4. Protection from fraud
Licensed and regulated Forex brokers should not get involved in any financial malpractices or fraud that may negatively affect their traders' positions in the market. Illegal practices such as tampering with the trading platform, manipulating the prices, opening positions against their clients, or withholding their clients' money without any valid reason can attract severe penalties and even a permanent ban from the industry. As such, traders that choose to work with regulated brokers are protected against dishonest practices.
The bottom line
Regulation plays an important role to ensure that forex brokers abide by the set rules and standards, as well as ensuring that they don't indulge in illegal practices. As such, you should ensure you work with licensed and regulated brokers to protect your interests.