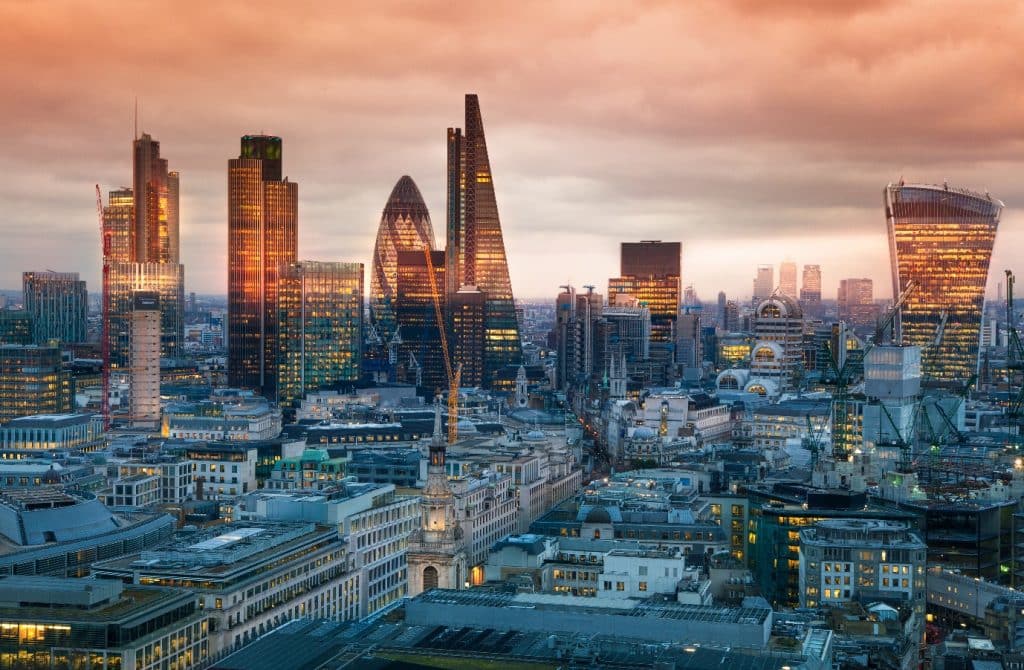 Forex trading is becoming increasingly popular in the United Kingdom. With the forex markets easily accessible and open 24 hours a day, five days a week, there is plenty of opportunity for traders to get involved and potentially profit from trading foreign currencies. In the UK, forex trading is legal, including trading contracts for difference (CFDs). There are, however, some restrictions that place limits on the way that forex can be traded, such as a cap on the amount of leverage that can be offered by a broker to those trading CFDs. The forex industry in the UK is well regulated and generally safe, but when it comes to forex trading scams, UK traders are just as vulnerable as anyone else.
In the UK, the forex industry is regulated by the Financial Conduct Authority (FCA), which is responsible for the authorisation and licensing of forex brokers, along with any other companies offering financial and investment services. The FCA publishes a warning list of firms and individuals operating within the UK that are unauthorised and should be avoided. In this article, we will look at what form forex scams usually take, how traders can help protect themselves against scams, and what you should do if you are the victim of a forex scam.
How do these scams work?
Forex scams are often put together by people with a deep knowledge of the industry. It is easy to assume that you would spot a scam straight away, but many of them do seem, on the surface, to be perfectly legitimate opportunities. A forex scam in the UK can take various forms.
The FCA warns UK investors to be on the alert for clone firms that use the name, address and even the registration number of a firm that is FCA authorised so that when the trader looks up the firm, it appears to be credible. These firms may even copy the website of an authorised firm, making subtle changes such as the phone number. If traders notice any discrepancies, such as different contact details, the scammers might claim that the details on the FCA register need to be updated. Traders end up depositing money with a firm they fully believe to be FCA regulated and are promptly scammed out of their deposit funds.
Other forex scams common in the UK include scammers trying to sell forex signals, automated trading software or forex education products. In every case, the product for sale is represented as being a guaranteed way to make money trading, and in every case, it is in fact worthless – or even harmful – to your trading decisions. Occasionally, these scammers will just take your money and disappear without even bothering to give you a fake or useless product in return.
Traders should also be on the alert for forex pyramid schemes, which recruit new members into investment groups, saying that there will be guaranteed high returns for everyone involved. As with any pyramid scheme, money is generated from the funds deposited by new investors, rather than any actual profits from forex trading. Those higher up the pyramid may receive some payouts as new recruits join, but there is no actual money being made from trading. Pyramid schemes rely on people agreeing to let others trade for them, using their money, which is generally a red flag when it comes to any kind of trading.
Most scammers will approach potential investors online, and there have been many forex scams reported by people who were originally approached via apps such as WhatsApp, TikTok, Facebook and Snapchat, so be particularly wary of forex trading advice offered on these platforms, especially if it is unsolicited.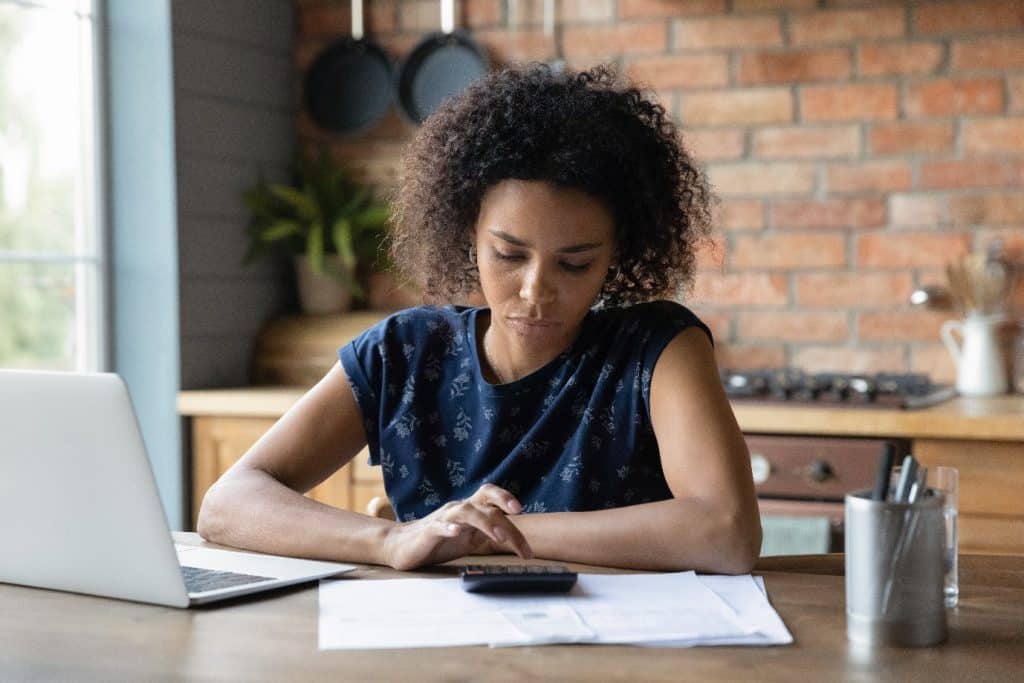 How is Bitcoin involved?
Bitcoin is a decentralised currency, not backed by any national government or central bank. Like other cryptocurrencies, it effectively operates outside of the legal central banking systems, which means that it can be useful to scammers who want a less regulated, more anonymous currency to work with. The Federal Trade Commission (FTC) has stated that from October 2020 through to March 2021, there was a huge increase in scams that involved cryptocurrency, with almost 7,000 people reporting that they had lost more than $80m to crypto scams.
While investing in Bitcoin has made many investors a lot of money, it is good to be wary of anyone who is encouraging you to use it for payments or forex transactions, or to transfer money to them using Bitcoin and other cryptocurrencies. Once Bitcoin, or any other cryptocurrency, is 'lost', it is often impossible to recover it, so it makes perfect sense that scammers often like to encourage people to make Bitcoin payments.
How to avoid forex scams in the United Kingdom
There are various red flags to look out for in order to avoid forex scams. Typically, scammers will approach you with unsolicited advice, promise unrealistically high returns, or insist that you will make money in a short time, often with a small investment. They will put pressure on you to invest with a particular firm, or buy a certain tool or trading system, and sometimes pressure you to invest more than you can afford or are comfortable with, or to invest quickly to take advantage of a time-sensitive opportunity. Scammers also tend to advertise or approach people on social media, so be wary of opportunities you find this way.
Scammers will also sometimes share screenshots of high trading profits, or photographs of their lavish lifestyles, claiming that this is evidence that they got rich from forex trading. Many of these images are faked, as are some of the reviews and testimonials that scammers share.
Before investing with a broker, make sure that it is regulated and trusted. The FCA publishes a warning list of firms and individuals operating within the UK that are not regulated and should be avoided. You can also check the FCA register of authorised firms before investing with any brokerage. The FCA policy suggests that if a firm is not authorised by it, then it is most likely a scam.
While forex scams in a regulated country such as the UK should not be that common, they do happen all too frequently. In 2021, the BBC reported on Gurvin Singh Dyal, a well-known Instagram influencer who constantly posted pictures of his luxury lifestyle, implying that it was made possible through forex trading. He offered to trade on behalf of other potential investors via his company GS3 Trades, which, it turned out, was completely unlicensed. GS3 Trades had been operating multiple investor groups via WhatsApp, where he falsely claimed that the firm was FCA regulated and promised fast and easy withdrawals. Investors lost a total of more than £3.8m to the scam in the end.
How to report a scammer
Forex trading in the UK is regulated by the FCA and this is the first place to go to lodge a complaint if you have been the victim of any financial fraud, including forex trading scams. You can report the scam by contacting the FCA Consumer Helpline on 0800 111 6768 or using the reporting form at the FCA website.
Who else can I contact?
As well as contacting the FCA, you can also report any crime, including forex fraud and other investment fraud, to the UK police force. You can easily report suspected scams to Action Fraud, which offers 24/7 cyber reporting. You can make a report as a victim, or on behalf of a victim, and also as a witness, if you have seen something fraudulent but not been directly affected by it.
Safe Forex Brokers in the United Kingdom
| | | | |
| --- | --- | --- | --- |
| Broker Name | Accepts United Kingdom Residents | Minimum Deposit | Average Spread (EURUSD on Standard Account) |
| IG | Yes | £250 | 0.828 |
| Saxo Bank | Yes | $2,000 | 0.800 |
| Interactive Brokers | Yes | None | 0.600 |
| CMC Markets | Yes | None | 0.730 |
| XTB | Yes | None | 0.900 |
| eToro | Yes | $10-$200 | 1.000 |
| City Index | Yes | $100 | 1.100 |
Conclusion
To avoid being taken in by forex trading scams, UK residents need to stay vigilant. Always check that the firms and individuals you trade with are licensed and regulated by the FCA, and carefully cross-check details with those on the FCA website to avoid clone websites. Do your own research on any broker you consider investing with, and avoid taking unsolicited advice, especially from fellow traders or brokers you connect with on social media and other apps.
Be wary of 'evidence' such as screenshots of high trading profits or lifestyle pictures, which are often fake, and do not transfer money or cryptocurrency to anyone in order to allow them to trade or invest on your behalf. Avoid buying trading tools, signals software, educational resources, or any kind of automated trading system from third-party sellers. If you think that you have been the victim of any kind of forex fraud in the UK, you can report it to the FCA, and submit details to the police via the Action Fraud website.