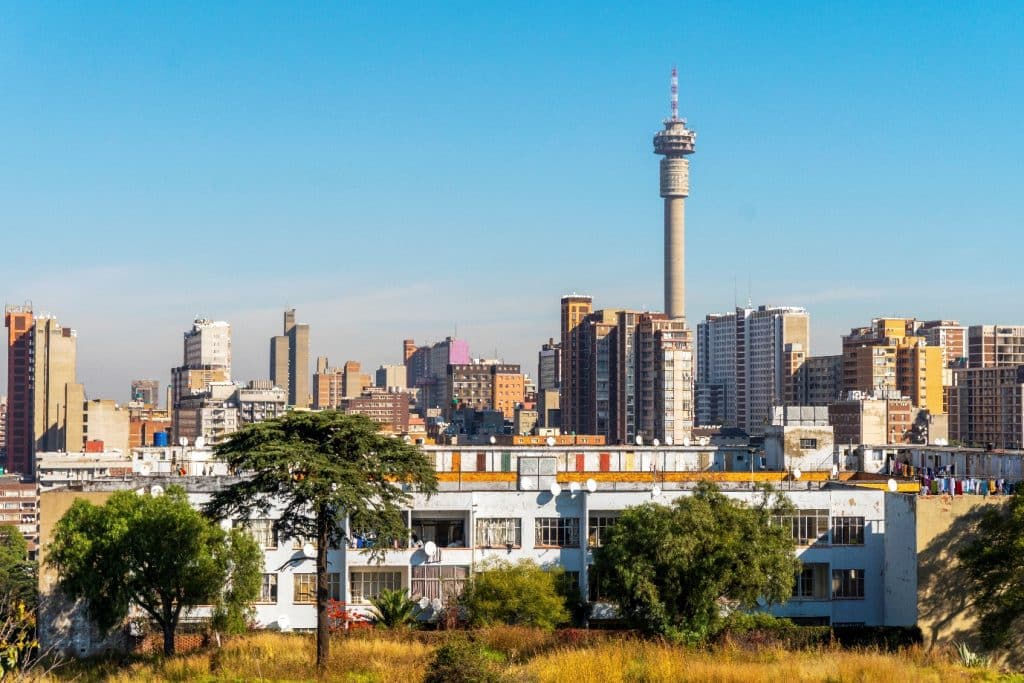 As many forex traders are only too aware, the industry, like most, is vulnerable to fraudulent activity, and forex scams are something that all traders need to learn to look out for. In South Africa, forex trading has become popular and is legal throughout the country, as long as it is conducted correctly. Forex trading in South Africa is regulated by the Financial Sector Conduct Authority (FSCA), a body that oversees the industry and ensures that no illegal or unauthorised trading takes place. This is the authority that issues licences to forex brokers, and is also responsible for the sanctioning of companies that operate illegally or do not follow national guidelines. There are always people out there looking to scam new traders out of their trading funds, and there have been a number of forex scams in South Africa, just as in any other country.
Those wishing to conduct forex trading in South Africa can rest assured that the industry is legal and regulated. This does not, however, mean that traders will not be exposed to forex scams. In this article, we will look at what these forex scams usually look like, why people fall for them, how they can be avoided, and who to make a complaint to if you are unlucky enough to become the victim of a forex scam.
How do these scams work?
Some scams are obvious and can be easily avoided, but some are more sophisticated and can be very hard to spot. The reason why scams work so frequently is that the people perpetrating them tend to have in-depth knowledge of the industry, and know how to make a scam look like a genuine investment or opportunity.
Forex scams in South Africa can come in a few different forms. Fake brokers are always a risk. Now that everyone trades online, it is not hard for them set up a website that seems to be legitimate. They will tend to offer promises of very high, fast or consistent returns and special features not found at other brokerages, such as very tight spreads, risk-free trading or special bonuses for signing up. If the broker is fake, you will never see the promised bonus. In fact, you will never see your invested funds again either.
You should also be wary of individuals offering to trade on your behalf. You will often see these people on social sites such as Instagram, TikTok and Snapchat, and they will sometimes post fake evidence of their success, such as screenshots of their trading profits and pictures of their luxury lifestyle. While a few people posting these things may be genuine, many are not. If they offer to trade for you, and you sign money over to them, you will likely not see any profits or your original investment again. In fact, they will generally keep pressuring you to invest more money rather than withdraw your profits.
In South Africa, forex scams can also take the form of signals scams or robo-trading scams. While there are some great trading signals tools and automated trading systems, some scammers will try to sell you useless tools, or indeed just oversell the benefits of a particular system in order to get you to buy it. These trading tools can be helpful, but they are not infallible, and if someone is guaranteeing success by using a particular one, it is most likely a scam.
Some traders also fall for forex education scams, which involve selling you training, such as paid webinars or video series, online courses or information products about trading. Again, those selling the training will generally offer guaranteed or unrealistic results, or say that they have some 'trade secret' that most people are not aware of that will give you the edge in forex trading. There is no such secret, and results can never be guaranteed. Mostly, you will find that paying for forex trading is unnecessary. A lot of reputable brokers have a great education section and this alone will often be sufficient to get you started with trading.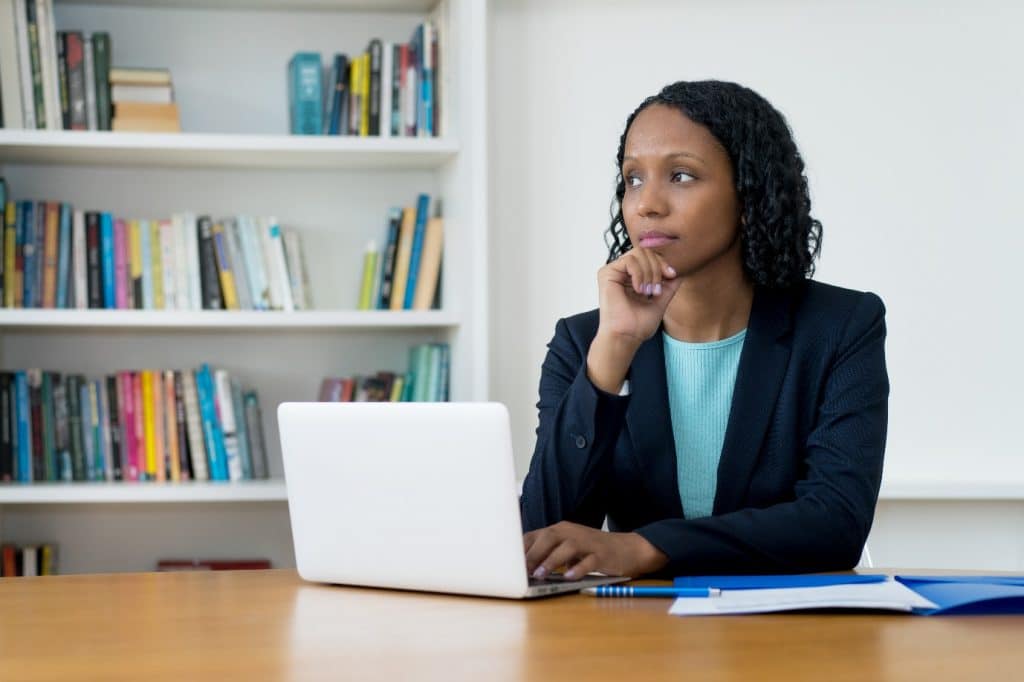 How is Bitcoin involved?
There have been a number of Bitcoin scams in which South Africa has been involved. Some scammers prefer it when their targets make transactions in Bitcoin, as it is more anonymous and harder to trace than other currencies. Like other cryptocurrencies, Bitcoin is a decentralised currency and is not backed by governments or central banking systems. While many people use Bitcoin regularly with no problems, it does have its drawbacks.
Those involved in recording and verifying cryptocurrency transactions are not banks and they are not regulated in the same way as other financial institutions. It is hard, though not completely impossible, to recover lost Bitcoin, and scammers can use the various features of cryptocurrency to their advantage.
It is a good idea to be wary if someone is pressuring you to make payments to them in Bitcoin for forex trading purposes. At least if you transfer money to them using the general banking system, there is a chance that it can be traced. To avoid this problem completely, of course, simply never transfer money to anyone you do not know, and only pay money into a brokerage, whether using crypto or fiat currency, once you have made sure that the firm is legitimate.
How to avoid forex scams in South Africa
There are a number of red flags to look out for in order to avoid forex scams. Firstly, always double-check to make sure that you trade with a regulated and licensed brokerage. Check with the FSCA itself to make sure that the broker is on its list of licensed brokers and that there are no complaints against it. Make sure that the URL of the site you are using exactly matches that of the broker on the regulator's site. Some scammers make 'copycat' sites that are very similar to that of a reputable broker to fool traders into depositing money.
A big red flag when it comes to investing is simply results that sound too good to be true. Scammers often share screenshots of their ridiculously high trading profits, which are easy to fake. They will also share photographs of their luxury products, travel and lifestyle, which are also often fake, or sometimes simply stock images. Be wary of any broker, tool, system or education resource with few reviews online. You should also be wary if the reviews are all perfect, as this suggests that they are fake. The SA Shares website has also posted a notice to alert potential investors of the worst forex broker firms in South Africa.
While forex scams in South Africa are not extremely common, they do happen quite regularly and seem to be more common since the COVID-19 pandemic, perhaps due to more people being at home and looking for ways to make money online. In 2020, the American fund recovery firm MyChargeBack announced the opening of an office in South Africa due to a significant rise in enquiries from consumers within the country. The firm received over 1,300 enquiries in April 2020, up from an average of 500 enquiries per month in the 12 months before the pandemic, with approximately 35% of these victims reporting that they lost more than R83,000 per person.
How to report a scammer
Forex trading in South Africa is regulated by the FSCA, and you can report any suspected forex scams in South Africa, including fake, unregulated or unlicensed forex brokers, to this body. The FSCA has a toll-free number for members of the public to contact and report any fraudulent activity. The number is 0800 20 3722.
Who else can I contact?
Apart from contacting the FSCA, you can, and should, report any criminal activity, including forex scams, to other relevant authorities, such as the South African Police Service (SAPS). You can approach SAPS directly, or you can report any crime in the country, anonymously if you would like to, via Crime Stop by calling 08600 10111.
Safe forex brokers in South Africa
| | | | |
| --- | --- | --- | --- |
| Broker Name | Accepts South African Residents | Minimum Deposit | Average Spread (EURUSD on Standard Account) |
| IG | Yes | £250 | 0.828 |
| FXCM | Yes | $50 | 1.400 |
| Plus500 | Yes | €100 | 0.600 |
| Tickmill | Yes | $100 | 0.270 |
| HF Markets | Yes | $5 | 1.200 |
| AvaTrade | Yes | $100 | 0.910 |
| Trade Nation | Yes | None | 0.600 |
Conclusion
Forex trading scams are definitely something to look out for when forex trading in South Africa, but staying vigilant, and aware of the danger signs, can help you to protect yourself. Be especially wary of anyone who approaches you online, pressures you to invest, pushes you to use a particular broker or service, or offers to trade for you. Always check that the brokers you use are fully licensed and regulated by the FSCA. Go direct to the FSCA's site and check the list of regulated brokers to be sure.
One of the best ways to avoid forex fraud is to avoid anyone offering unrealistic promises. There are no 'get rich quick' guarantees in forex trading. You can learn good trading strategies and use certain systems and automated tools to help you, but there are no fool-proof ways to make money in forex trading, and those who promise you them are usually scammers. If you think that you have been the victim of any kind of forex fraud in South Africa, you can report it to the FSCA and SAPS.