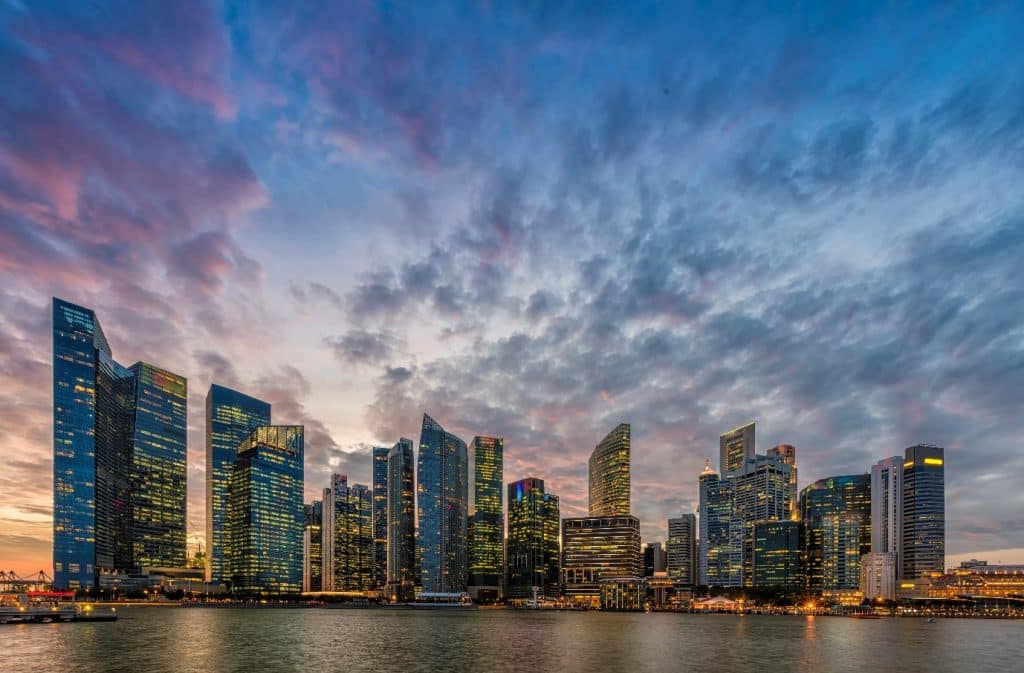 Most experienced forex traders are aware that forex trading, and the financial industry in general, is potentially vulnerable to online scams. In Singapore, forex trading is legal, as long as it is conducted according to the country's regulations, and is quite popular. This is unsurprising as Singapore is one of a few major financial centres in Asia. Forex trading is regulated within the country by the Monetary Authority of Singapore (MAS), an entity that is, in fact, responsible for the registration, licensing and oversight of the entire financial services industry in the country. MAS operates as the Central Bank of Singapore, as well as the primary financial regulatory body in the country. Unfortunately, a well-regulated financial industry does not guarantee that traders will not be exposed to any kind of fraudulent activity. When it comes to forex scams, Singapore is just as vulnerable as any other country, and Singaporean citizens and residents who trade online are just as likely as anyone else to come across some kind of scam at some point. In this article, you will learn what form these scams tend to take, how to spot them, and what you can do if you realise that you have fallen for a forex scam and lost money in the process.
How do these scams work?
Forex scams can be very simple or quite sophisticated. Some of the most straightforward scams involve people trying to sell something to new traders, which they claim will give them a big advantage, or guaranteed results. This might be a trading tool, an educational resource, or a 'formula' that they claim cannot fail to produce high returns. Scams might involve getting traders to pay for a trading signals system, automated trading software, an online course or training, or sometimes just an eBook.
Generally, these tools will involve a one-off payment, or sometimes a subscription, which means that the scammer now has your payment details. Sometimes a product may be very cheap, but even that is part of the scam. It might be that it is a way to get access to your financial details, or just that the scammer is trying to sell lots of worthless digital products or courses, knowing that if only a small amount of money is lost by each trader, they probably won't bother to report it.
Forex scams in Singapore can also come in the form of fake brokers or financial professionals who offer to trade on your behalf. Again, these people will offer you unrealistic results, such as very high profits that will come in very quickly. It is, of course, possible to make money quickly with forex trading, but there are no guaranteed ways to do this, and those who say that there are may well turn out to be scammers.
Be wary of any unregulated brokers, especially if they are offering you special bonuses to lure you in. You may never see the promised bonus or the money you deposited to trade with. Some unregulated brokers are out to scam you, but that is not always the case. Some offshore brokers that are not fully regulated may be somewhat genuine with no intention to scam you, but they should still be avoided because if they run into difficulty, you will not be able to go to a regulatory body and lodge a complaint, and as a result, you may never get your money back.
Once you publicise an interest in forex trading, you may also find individuals start to approach you on social sites such as Instagram, TikTok and Snapchat. Forex scams are all too common on these platforms, so be on high alert if anyone approaches you to talk about forex trading or a specific forex strategy. Even if you are offered something for free, be careful. Many scammers offer a limited amount of free information or resources in order to get your trust before offering a paid option.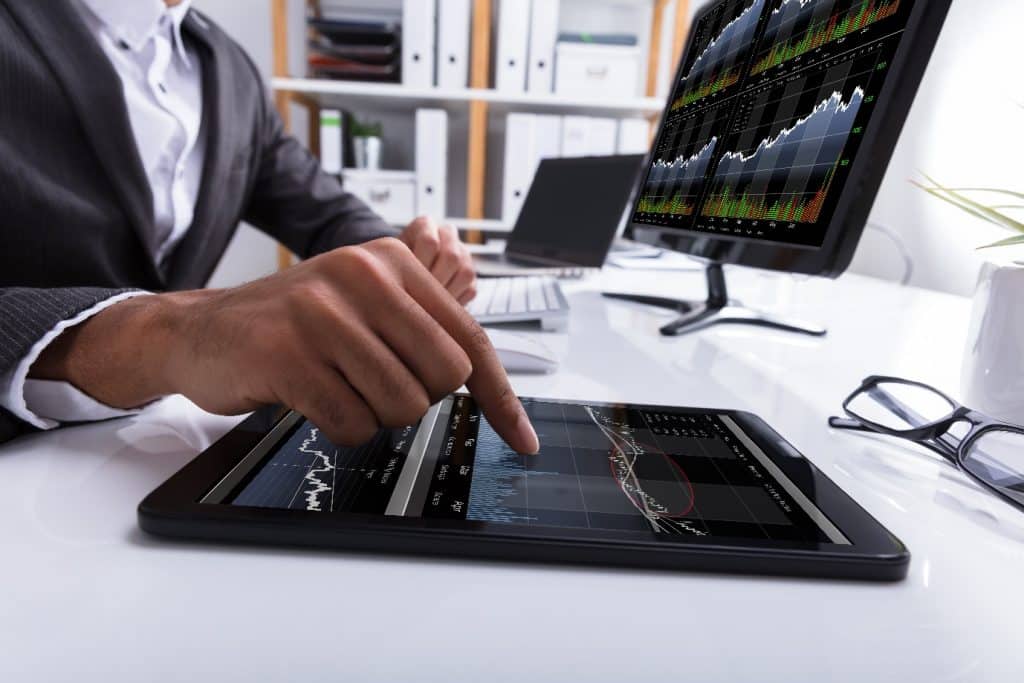 How is Bitcoin involved?
While forex scams can involve the normal trading of fiat currencies, it is also common for them to involve Bitcoin or other cryptocurrencies. The Federal Trade Commission (FTC) has stated that from October 2020 through to March 2021, scams that involved cryptocurrency greatly increased, with almost 7,000 people reporting losses of more than $80m due to such scams.
Bitcoin is an unregulated and decentralised currency, and although many people buy, sell and use it with no issues, it does have certain features that make it attractive to scammers. It has a certain degree of anonymity, and it can be very hard to recover Bitcoin once it is 'lost' or taken from you by a scammer.
If you decide to invest in Bitcoin, it is highly advisable that you do your research and ensure that you know exactly what you are getting into and that you take security seriously. If an individual is trying to persuade you to make payments to them in Bitcoin for forex trading purposes, this is a potential red flag, and you should probably avoid the situation.
How to avoid forex scams in Singapore
It is not always easy to spot a scam, but there are certain things that Singaporean residents can do to protect themselves. Only deposit money and carry out trading activities with a reputable broker that is regulated and licensed by the appropriate body. Within Singapore, this would be MAS. You can go to the MAS website and search its Financial Institutions Directory to make sure or contact the organisation directly to enquire about a specific company.
There are plenty of international brokers that accept clients from Singapore, and it is fine to invest money via these brokers if they suit your needs better. However, always make sure that a broker is registered with the relevant authorities in its region, and do not allow other traders to make investments on your behalf using your money. When trading online, check the website carefully to make sure that it is not a fake, cloned or 'copycat' site impersonating a reputable broker.
Be wary of any company or individual that promises you instant high trading profits, huge bonuses, or anything else that simply sounds too good to be true. Most things online can be faked, including screenshots of profitable trades, glowing testimonials, or photos of traders in exotic locations supposedly enjoying the profits of previous trades.
It seems that Asian countries such as Singapore are now attracting some major forex fraud operators, often targeting individuals who have recently come into wealth, perhaps due to the fact that Asian countries have seen a significant redistribution of wealth in recent decades. Scammers who built a fake online trading site cheated one Singapore man out of $800,000 in early 2022, and just a month later, two men were tried for cheating 2,000 investors in an elaborate forex trading pyramid scheme that they operated from 2014 to 2015.
How to report a scammer
Forex trading in Singapore is regulated by MAS, and you can report any suspected forex scams or fraudulent activity taking place in Singapore to the organisation. If you have invested with an international brokerage and feel that you may have been scammed, you can contact the governing body in that country.
Who else can I contact?
Apart from reporting suspected forex fraud to the governing body in any given country, you can also report any criminal activity, including forex scams, to other relevant authorities. In Singapore, anyone who suspects that fraudulent activities are taking place can call the Police Hotline with details. The number is 1800-255-0000. You can also submit a report online at www.police.gov.sg/iwitness.
Safe forex brokers in Singapore
| | | | |
| --- | --- | --- | --- |
| Broker Name | Accepts Singaporean Residents | Minimum Deposit | Average Spread (EURUSD on Standard Account) |
| IG | Yes | £250 | 0.828 |
| Saxo Bank | Yes | $2,000 | 0.800 |
| Plus500 | Yes | €100 | 0.600 |
| CMC Markets | Yes | None | 0.730 |
| Interactive Brokers | Yes | None | 0.600 |
| City Index | Yes | $100 | 1.100 |
Conclusion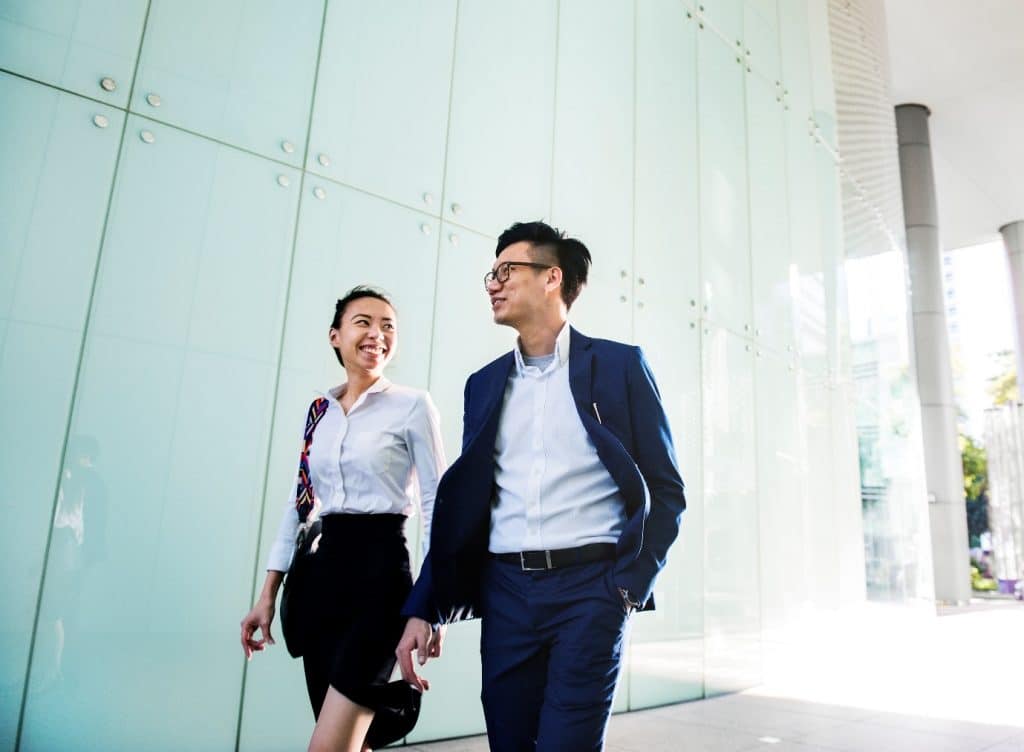 Forex trading scams are increasingly common in Asia, and definitely something that traders need to be on the watch for when forex trading in Singapore. It is easy to get caught by one of the more sophisticated scammers, but by being aware of the danger signs, traders have a good chance of protecting themselves and their money. Be wary of unregulated brokers and, of course, of anyone who approaches you online and tries to influence your forex trading activities. If someone promises you extreme results, tries to persuade you to sign up with a particular broker, or offers to trade on your behalf, assume that it is a scam.
There are no guarantees in forex trading, and offers of them are always a red flag. If you are interested in forex trading in Singapore, make sure that you sign up with a reputable, MAS-registered firm, and be wary of any third-party tools or education you are offered. If you suspect that you have been the victim of a scam, or an attempted scam, in Singapore, report it immediately to MAS and via the police hotline or website. You may save someone else from being scammed.