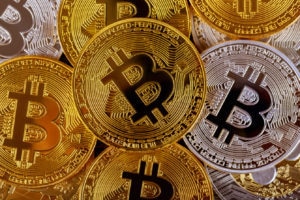 Police in Canada have taken control of the assets of those behind a major blockchain consulting firm. A court document released last month indicated that the Royal Canadian Mounted Police (RCMP) said that they had taken these steps against those behind Vanbex.
The founders, Kevin Hobbs and Lisa Cheng, have been told that they cannot make significant decisions relating to the ownership of their flat in the western Canadian city of Vancouver.
The civil forfeiture claim against the company, which is also known as Etherparty, also covers two Land Rover vehicles as well as a series of bank accounts.
Court documents reveal that certain banks are now under an obligation not to act on any of the bank accounts operated by Hobbs in particular.
"The Bank of Montreal shall hold and not dispose of, or otherwise deal with, any accounts or moneys held to the benefit of Kevin Patrick Hobbs", the document, which is stamped by the court and noted as having come before Justice J.A. Power, reads.
The moves come after claims that a cryptocurrency token offered by Vanbex, called FUEL, was fraudulently operated.
There are suggestions that the token, which is believed to have raised at least $30 million and potentially $33 million in an initial coin offering (ICO), was fake.
Vanbex is accused of failing to actually create any of the technology that it said it would.
A separate company which had formerly hired Vanbex to work for it, called Elev3n, corroborated this account. It took Vanbex to court back in 2017, claiming that the firm had not provided the services it should have.
According to a statement provided by Lisa Cheng to the press outlet Business in Vancouver, the lawsuit makes a false claim – and claimed that people associated with the business, including staff, agreed.
"The suit wrongly claims our business is a fraud", Cheng told the outlet. "The claim is false as our employees, customers and investors are all aware. Our staff have been encouraged to cooperate fully with the investigation and they are."
The investigation into Vanbex is wide-ranging and has been ongoing for a while.
The British Columbia Securities Commission, which regulates the activities of the business, is believed to have been monitoring the firm's activities for some time.
There have also been investigations into Kevin Hobbs too for unrelated issues.
In 2008, he was convicted of a number drug-related crimes including the possession and production of cannabis and cocaine, as well as the trafficking of it.
He has also been convicted of other crimes including money laundering and property-related offences.
According to CoinDesk, he has received more than one jail sentence.
"We remain confident that the truth will prevail, and this will be behind us soon", Hobbs and Cheng added in a further statement.
"Unfortunately, these things move at a pace beyond our control. In the meantime, we will continue to innovate and deliver quality products. Our counsel are working to put this astern in a fashion that decisively confirms our leading role in this industry, which we intend to maintain."
UPDATE 2019-04-05
Vanbex contact us and have this response to the accusations: https://vanbex.com/blog/vanbex-responds-to-civil-claim-and-media
---
Safest Forex Brokers 2022
Forex Fraud Certified Brokers
Stay up to date with the latest Forex scam alerts
Sign up to receive our up-to-date broker reviews, new fraud warnings and special offers direct to your inbox
Stay up to date with the latest Forex scam alerts