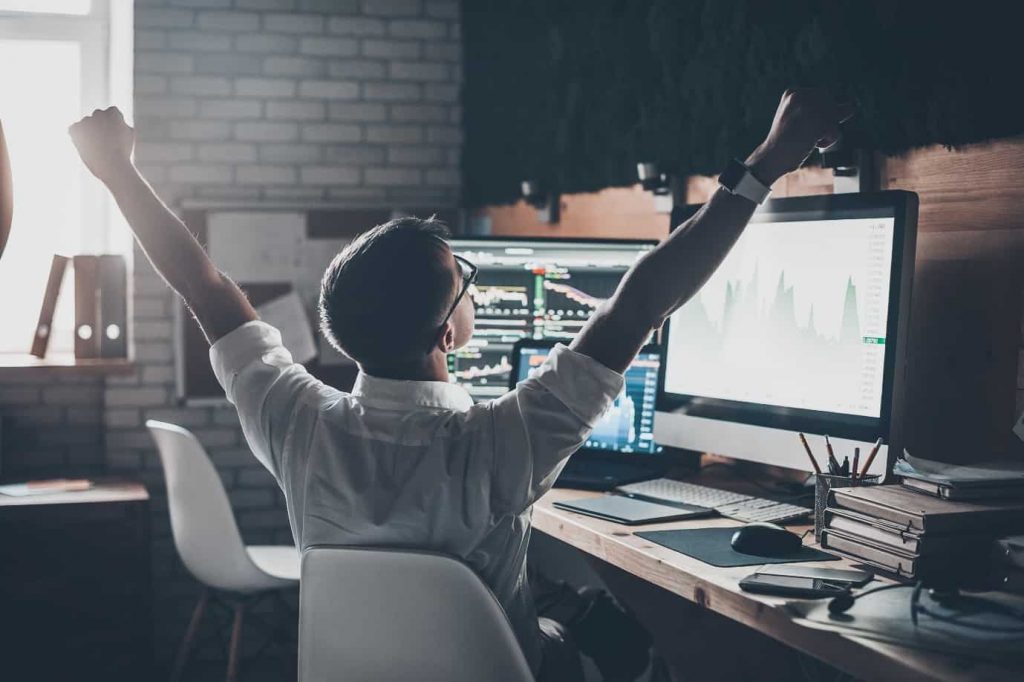 One of the most frequently asked questions presented to the Forex Fraud team is how easy is it to make a return by trading the markets?
There isn't a short answer but asking it and working through the possibilities is a worthwhile process. The statistics that regulated brokers are obliged to share on their platforms indicate the number of successful traders is less than 50%. There must be something going on if the group of traders skewing this metric would have more success if they based their decisions on a coin toss.
One way of tilting the odds in your favour is to play a long game and build up the skills required to trade profitably before burning through your cash pile. Beginners, in particular, need to be careful not to get carried away by the emotions which can be associated with trading. Too much flip-flopping by going long one minute and short the next is a sure way to get stopped out on an account.
Reduced Minimum Account Balance Requirements
Recent moves by two brokers have gone some way towards helping their clients develop a trading mindset, and the quick win they have put through is as simple as it is effective.
Upgrades in analysis tools, faster trade execution times, and risk management services help traders. However, for those starting, one of the most important factors to consider is the amount of capital they put at stake.
Trading in a small way can help take the emotion out of trading and smooth out returns. Low emotion trading allows traders to stay in positions that ultimately come good rather than bailing at just the wrong time. If developing a clear strategy is one of the fundaments of successful trading, then trading in a way that allows you to stick with it is even more so.
New Minimum Balance Requirements at eToro & Instaforex
Ever popular eToro's impressive copy trading platform now has more than 20m account holders meaning the broker has significant influence over the entire retail investing sector. Its move to reduce the minimum account balance requirement to $10 for US and UK investors opens the door to more beginners learning the hard lessons of trading without burning through their available cash.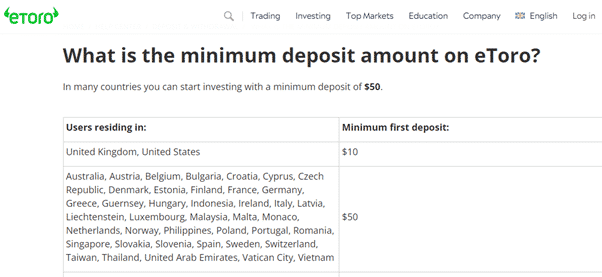 The principle also applies to intermediate and advanced traders. New T&Cs released by CySEC regulated Instaforex to allow clients with a minimum balance requirement of EUR1,000 to upgrade to ECN trading using MetaTrader MT5 accounts and only EUR 200 using MT4. The superior connectivity of ECN protocols can give traders an edge; however, it is a powerful tool, so even experienced traders might incur financial hits getting used to the pros and cons.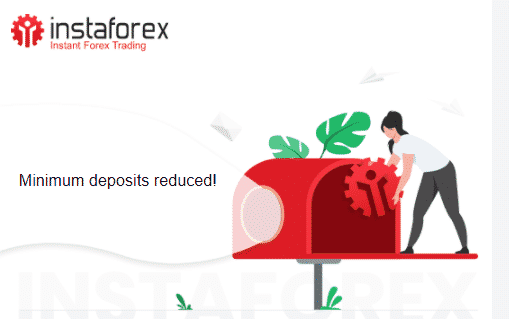 eToro and Instaforex have flipped the "how easy is it to make money trading?" question and replaced it with the much better, "how little money can I use to start trading?". The irony is that answering the second question correctly sets the foundations for a more positive reply to the first.
Crowdsourcing information about scam brokers can help others avoid falling into the traps set by disreputable brokers and you can share your experiences here. If you want to know more about this particular topic or have been scammed by a fraudulent broker, you can also contact us at [email protected]